Scarlet silk evening gown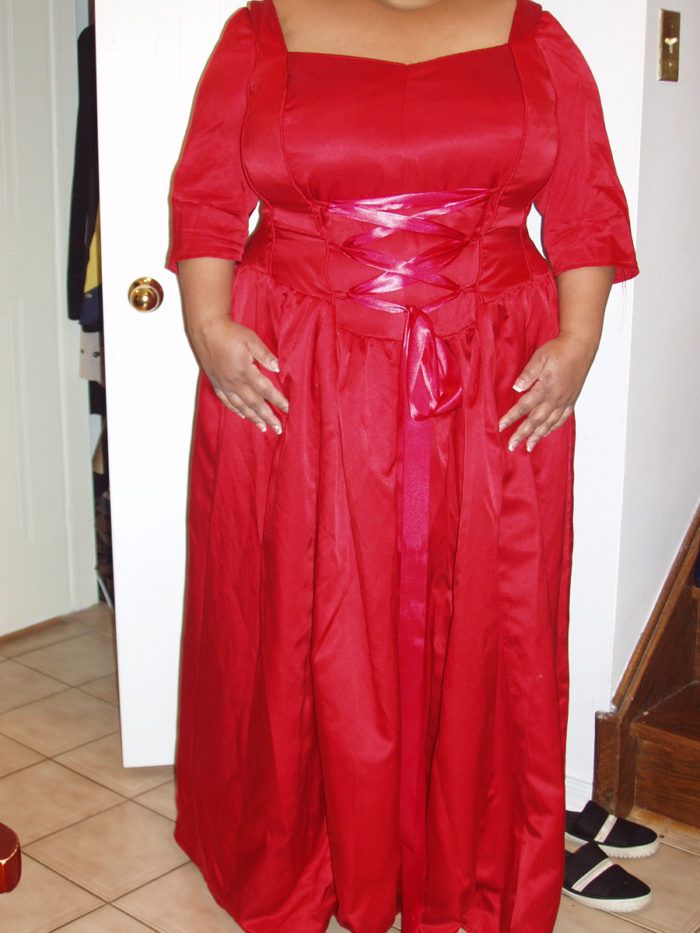 this plus-sized evening gown is made of a soft, washable silk/cotton blend (www.fabric.com). I omitted interfacing and interlined throughout with silk organza. The lining is bemburg, attached by hand for the bodice. Double princess seams were adjusted for a fuller bust and smaller waist (big girls have curves too!). I eliminated the topmost lacing loops to avoid drawing a visual line across the widest part of the bust, and used extra wide purchased satin ribbon instead of sewing narrow laces. I used silk thread throughout, except for using stronger polyester thread to attach the skirt. I used extra fine premium serging thread to serge inside seams without bulk.
Best Tip: I zig-zagged over a narrow cotton cord in the waist seam allowance and used the cord to gather the skirt – beats pulling up basting or bobbin thread, hands down! Lesson Learned: the skirt "puddles" a bit, especially when seated, so I plan to go back and add a tulle underskirt / crinoline for a better drape.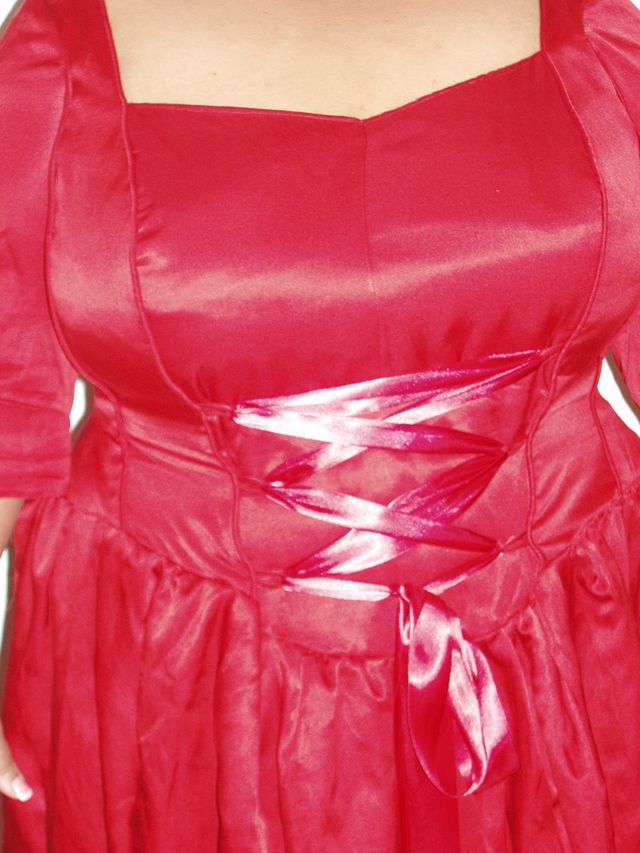 laced "merry widow" waist, douple princess seams with piping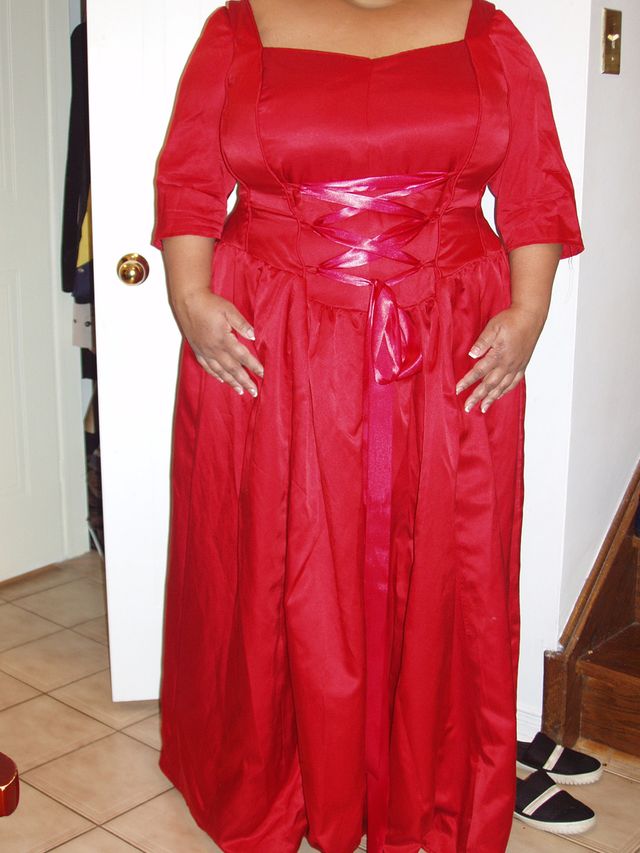 full skirt, adjusted gathers