Scintillating – An amalgamation of past and present

I cut the bodice of this gown from contemporary Vogue pattern 8191 and the skirt from a vintage 1930's evening gown pattern.
I sewed the gown on my 1941 Singer 201-2 and narrowly hemmed with my circa 1889 hemming foot-my FAVORITE attachment!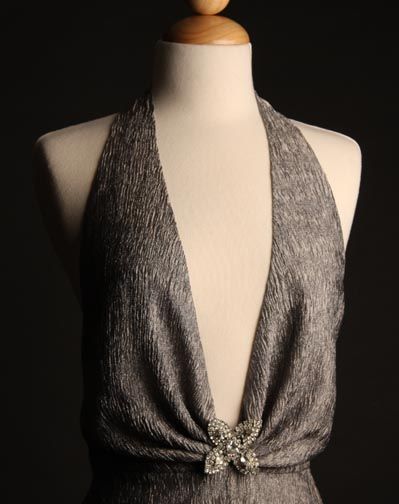 I modified the bodice pattern by cutting the bodice front in two pieces. I did this so as to maintain the direction of the fabric grain as opposed to cutting it in one piece on the bias per the original instructions.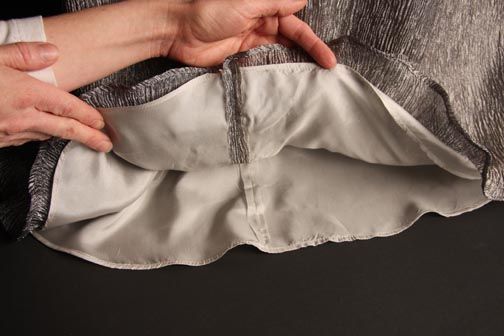 To obtain opacity in order to conceal seam lines and seam allowances, I interlined each organza piece with silver china silk. I narrowly hemmed the interlining separately from the organza. The gown was also fully lined in the same silver china silk.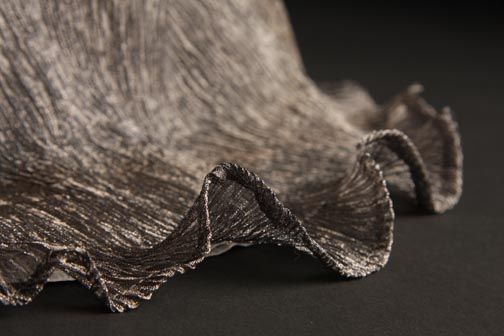 Narrow hemming this gown went like a dream due to all of the ease in the crinkle organza.

Evening gown of crinkle lurex organza (80% metal/20% silk in black/silver).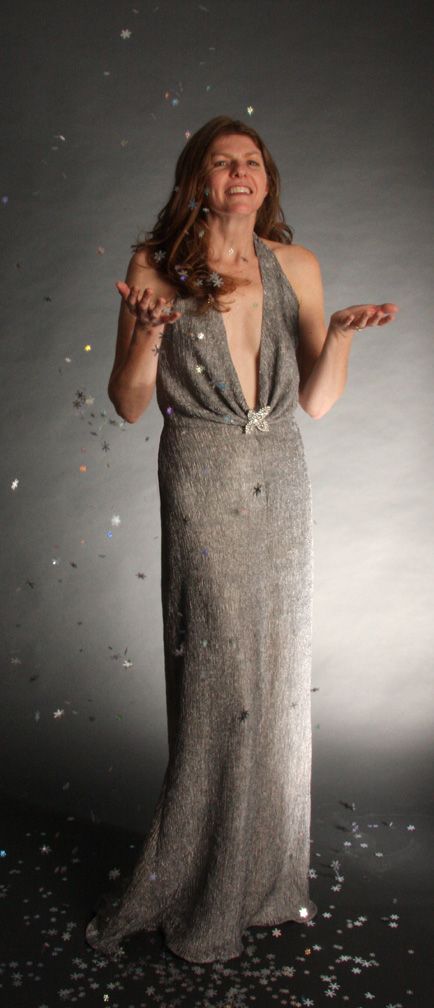 I chose to use the vintage evening skirt pattern for the small train it had. I cut it in four pieces (two back and two front) versus three (two back and one front) due to the narrow 36" width of the crinkle organza.