Wedding coat (solution to dress crisis)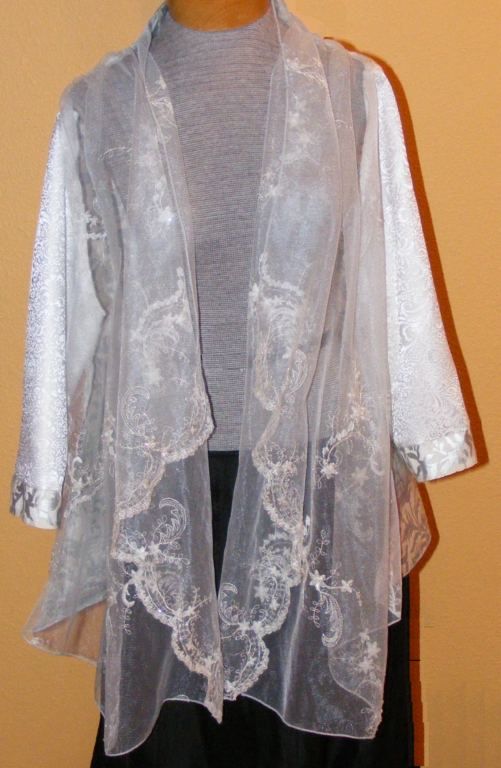 This white and silver jacket was made to solve a last-minute wedding crisis. The back is hand-painted Italian silk shantung, sleeves are damask with shantung cuffs, and the draped front is beaded, embroidered, lace.
The veil was made of the same lace as the jacket front. Gorgeous jacket (photos can not do it justice).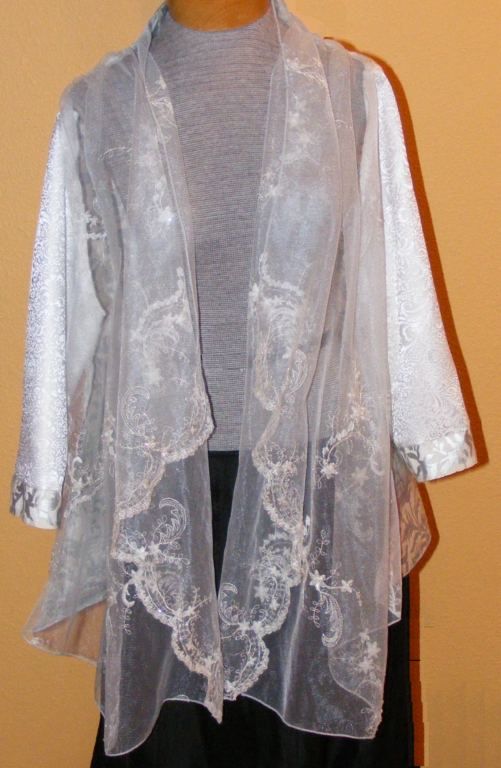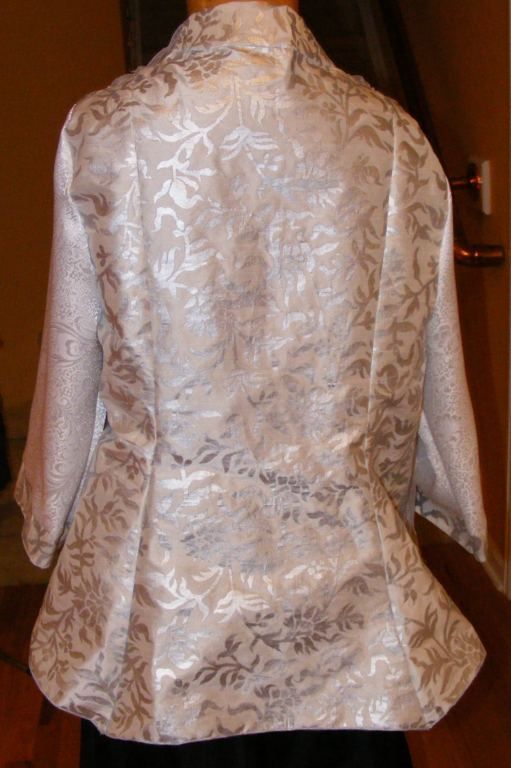 Hand-painted silk shantung back