Strapless wedding dress Help needed!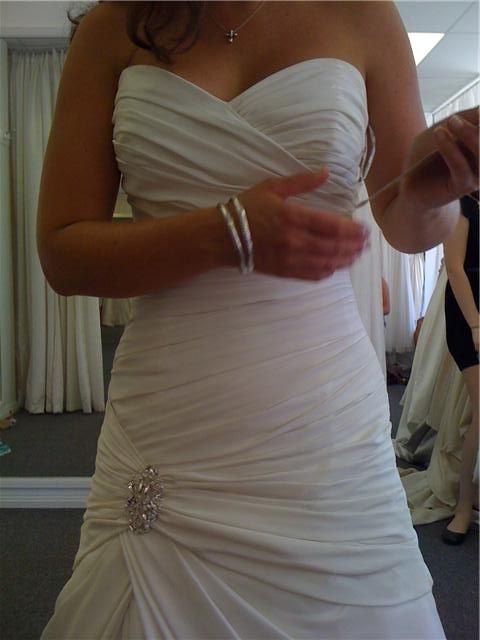 Hi!
This is my first ever blog, and im blogging to ask for your help!
Im an avid sewer and have made my Wedding dress along with a bunch of Bridesmaid dresses for various friends. I have since taken on the job of making my Best Friends wedding dress but am a little stuck on a particular problem.
I have attached the photos that I am working off as we tried on dresses and this is the one we are basing out design on.
Im ok with draping all the pleats and tacking into place (at least until secured by the side seam etc) but I am unsure as to wether the pleated 'shell' will be included in with the side seam of the undersupport bodice or treated as seperate piece attached as a normal bodice lining etc. Reason being is because from what I can remember of the dress the seams sat very flat and tight and were no traces of outline of the bulk from the pleating.
Does anyone have any suggestions ?? Or ideas ??
Thanks sewers..
Love
M