Silk Dress with Felted Jacket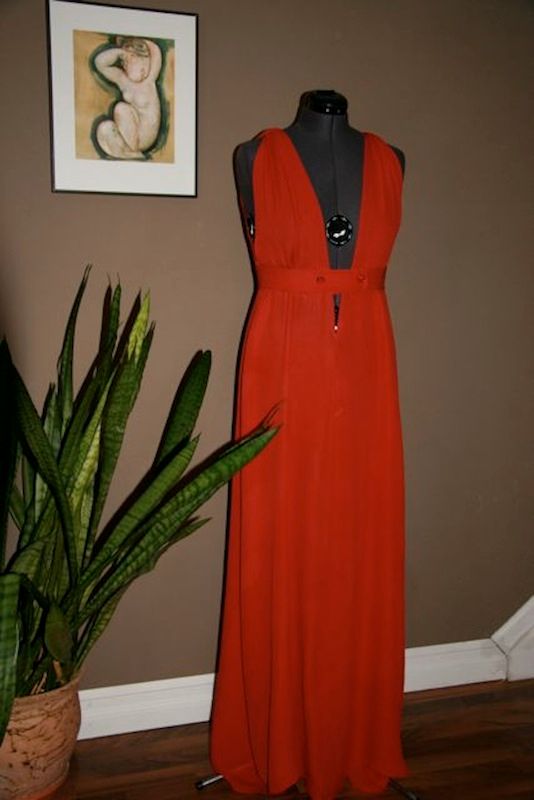 This is a collaboration piece I did with my friend. I designed and tailored the dress and a jacket. No pattern was used. Dress was made from four long triangles stitched together to the different levels, higher on sides and low on front and back to make the dress looks more sexy. Jacket has one piece sleeve which I constructed directly on fabric. Two buttons on front used as a closure for the dress and at the same time hold dress and jacket together.
My friend made fabric for the jacket and dyed the silk for the dress. The jacket is made out of superfine merino wool, bombyx silk and silk, all three felted together down 45% with special technique, which becoming very popular among weavers.
Making the jacket I used selvage of the fabric with a natural uneven edge for finishing neckline, which brings uniqueness to the look and does not require a facing. The same selvage have been used to finish sleeves. Five buttons on each side of the jacket bring decorative element to the outfit.
The dress is Double Silk Chiffon.