Flamenco Rose Jacket and Purse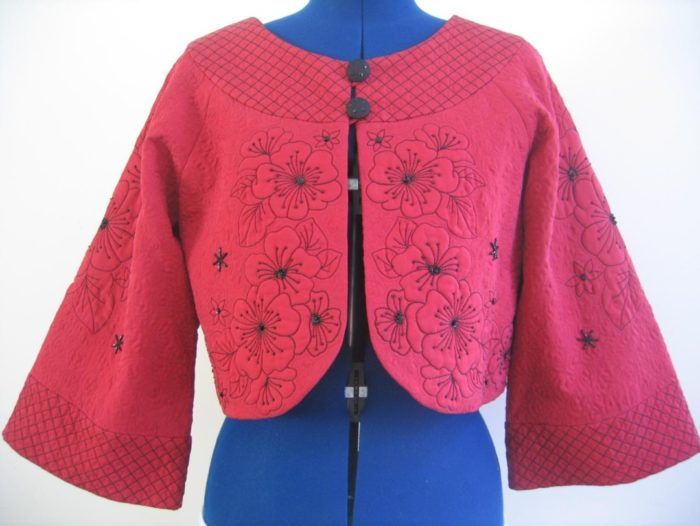 The jacket and purse are made of cerise red silk twill and embellished
with machine embroidery, trapunto, free-motion quilting and hand
beading. A quilting design from Amazing Designs Jumbo Nature's
Outlines Collection was manipulated in software by enlarging, editing,
and selectively copying parts of the motif to produce the large
designs used on the front and the back of the jacket and the smaller
design on the purse. These designs were embroidered in a variety of
weights of black rayon and metallic threads. A lofty batting was used
under the flower petals to give a trapunto effect. The batting was
trimmed away before completing the rest of the embroidery. The yoke
and cuffs were embroidered with a sashiko-inspired grid
design. Careful alignment was necessary to ensure that the joins
between hoopings are invisible. After the embroidery was complete, the
backgrounds were free-motion quilted in a repeating clam-shell
design. The finishing touch is provided by hand-beaded accents of
black seed beads, bugle beads and sequins. The jacket and purse are
fully lined.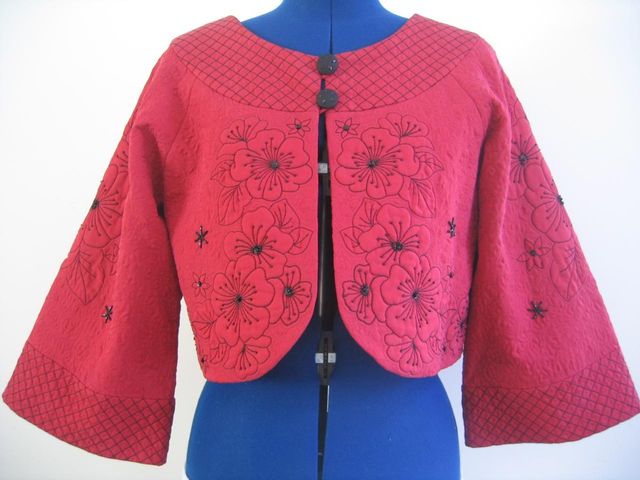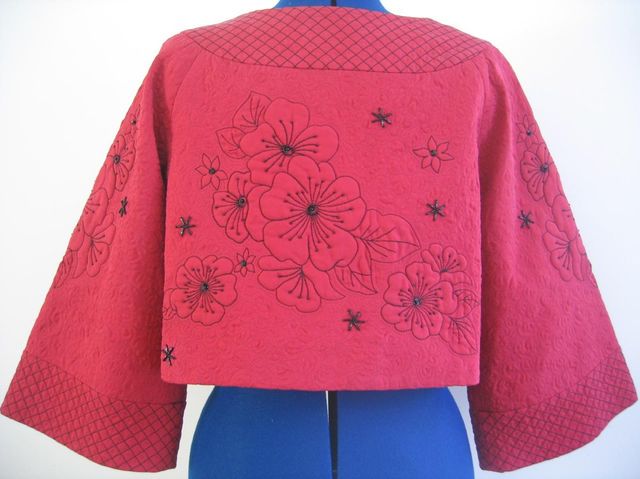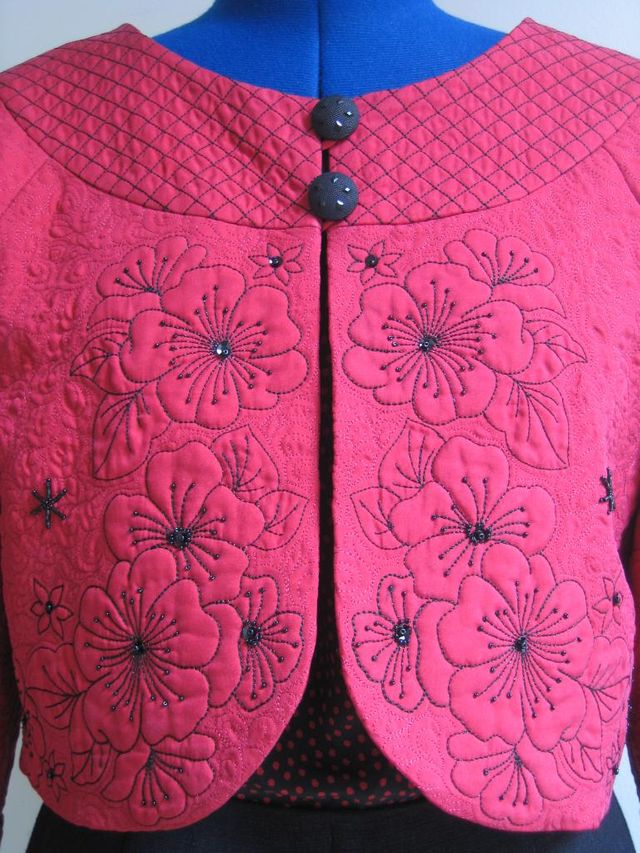 Close-up detail of jacket front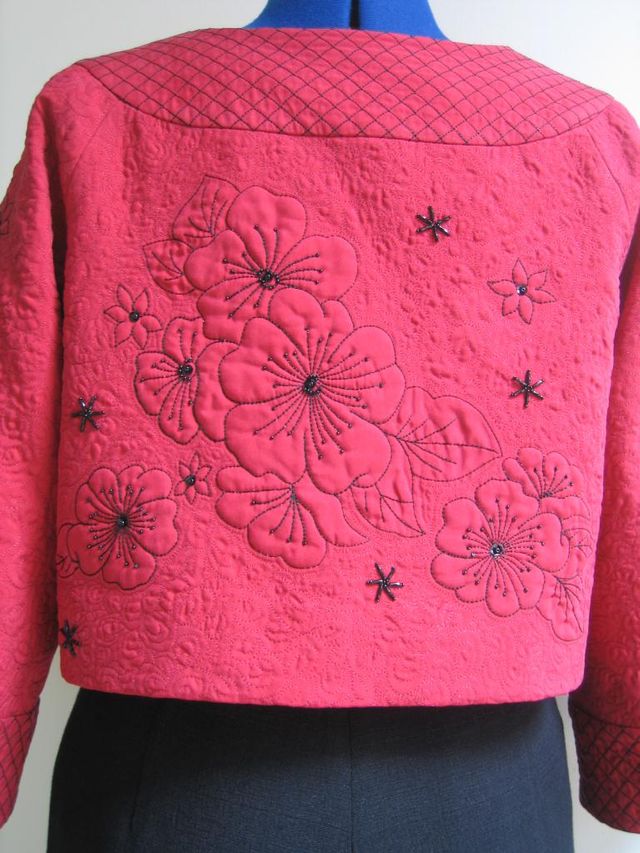 Close-up detail of jacket back