Girls Pink Polka Dots Ribbon Skirt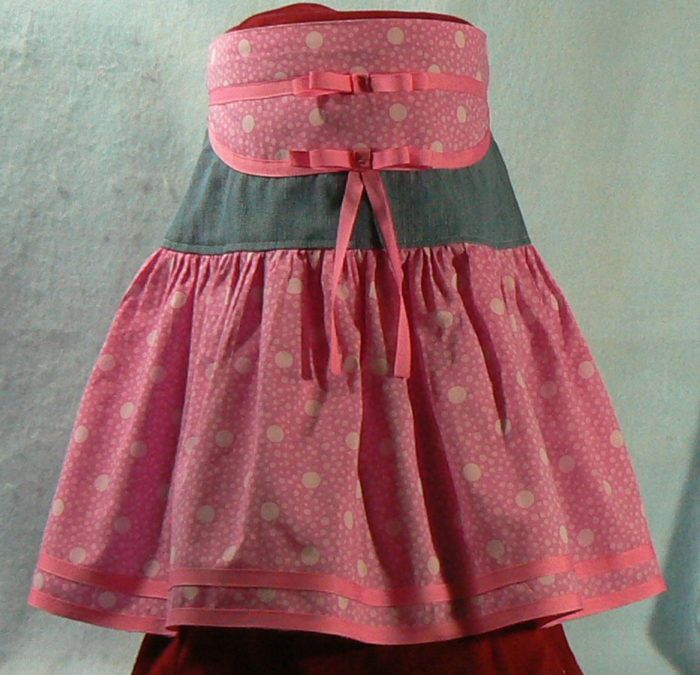 This skirt started out as a western style 'A Line' cut. From the beginning of this design to the final outcome I left it hanging in my sewing room. It took me at least a month to run through the entire process. I would play with it for a couple of days and then I would let it hang where I would have to look at it. I am happy with the final design of the skirt – although I did end up with two finish types. One is the skirt in this photo and the 2nd is a more simple version for those who don't want quite as much design on their clothing.
It's pretty simple really. The main body is a light weight denim. The skirt section is a cutsie cotton print, the ribbon is gros grain.