Replace pleats with Machine Smocking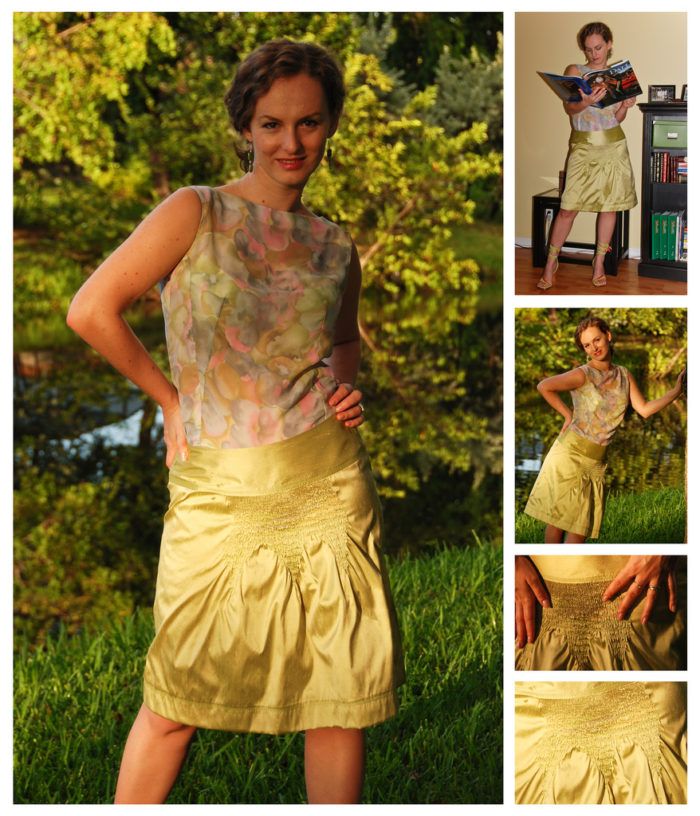 The skirt is sewn in silk shantung, based on free pattern from Burda Style.
I wanted to keep the fullness of the skirt, and apply a quick and fun technique of machine smocking. I used the same decorative honeycomb stitch to sew the hem and the topstitching on the yoke. Another change to the pattern is the lowered waistline (with about 5 cm).
I think the technique I used is worthy of winning the Spring Contest, as it is something fresh, new, just like everything Spring creates.
Brief Instructions for the machine smocking
The top I sewn a long time ago based on a Burda pattern, it has a V shaped neckline in the back.
Read more here: http://mirelap.wordpress.com/2009/10/15/the-a-plus-a-line-skirt-variation/