Spring chartreuse/pink clutch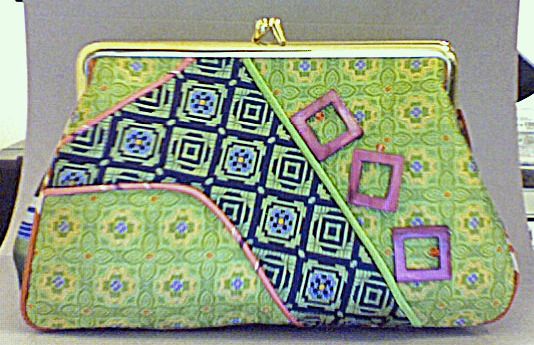 I've been having lots of fun making these great clutches in many sizes using the kisslock frames. The textile is men's necktie fabric, woven in Italy. I buy it by the yard and have made many different things like purses, belts, vests and pillows.
This clutch is 7 inches across the top, about 9 inches at the bottom with a 2-1/2 inch gusset. I love the chartreuse color, and the accent shell-beads are fuchsia and piping is pink and orange.