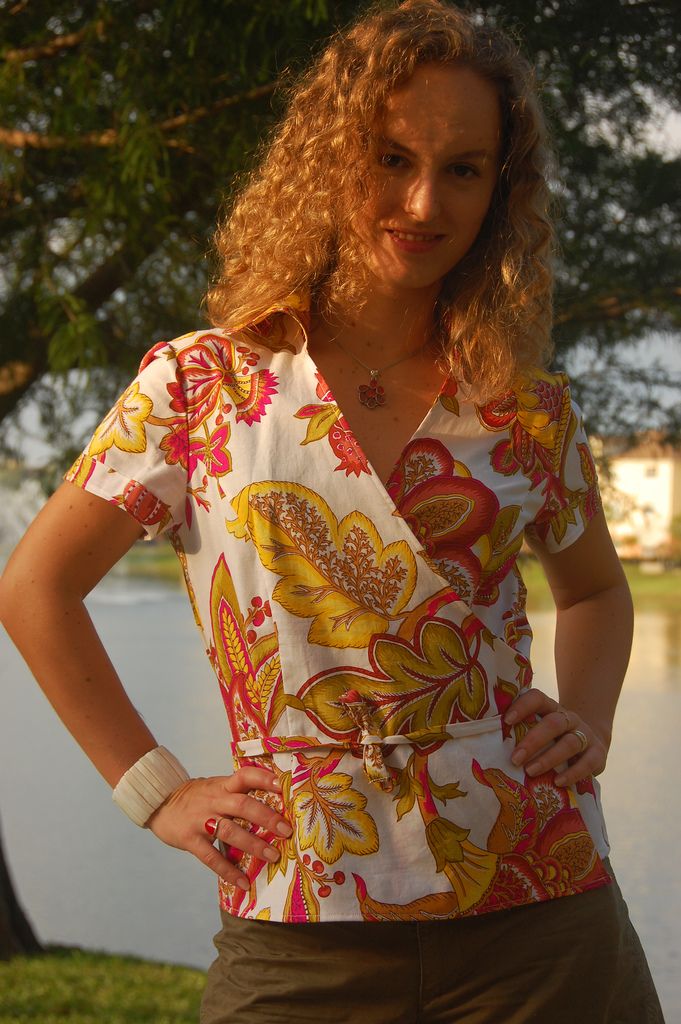 The pattern: 110 from Burda WOF 06/2006.
I had to lengthen the shirt by at least 8cm at the hem line.
Pay attention that the sleeves are not full length, just a little more the ¾.
The V neck line in front is very very deep. For a large bust the pattern must be adjusted for enough room.
Wrap-around blouses are a must in the summer.
An uncomplicated wrapped blouse with no fastening – just tie it place!
The wrapped blouse is fashionably cropped and creates a lovely, feminine shape.