Inset Blouse and Tiered Skirt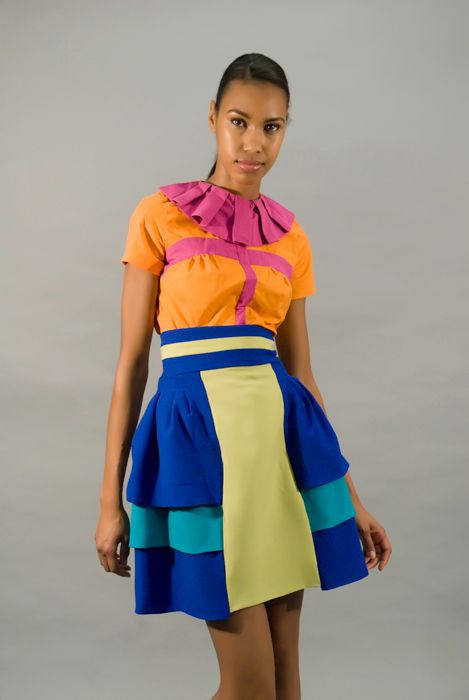 I designed and drafted these pieces for my pattern making class.
The blouse is made out of organic cotton, with inset pieces running down the center and over the bust and the sleeves are accented with three pleats centered at the cap. There is also a keyhole back with a button closure at the base of the neck.
The tiered skirt is made out of crepe wool. Each piece is individually lined for a clean finish.
When I design I love to experiment with bold, lively colors since we so rarely see them worn on a daily basis.
– I regret that the color of these images have been dulled out through the process of uploading to the website and don't appear as saturated as they actually are.