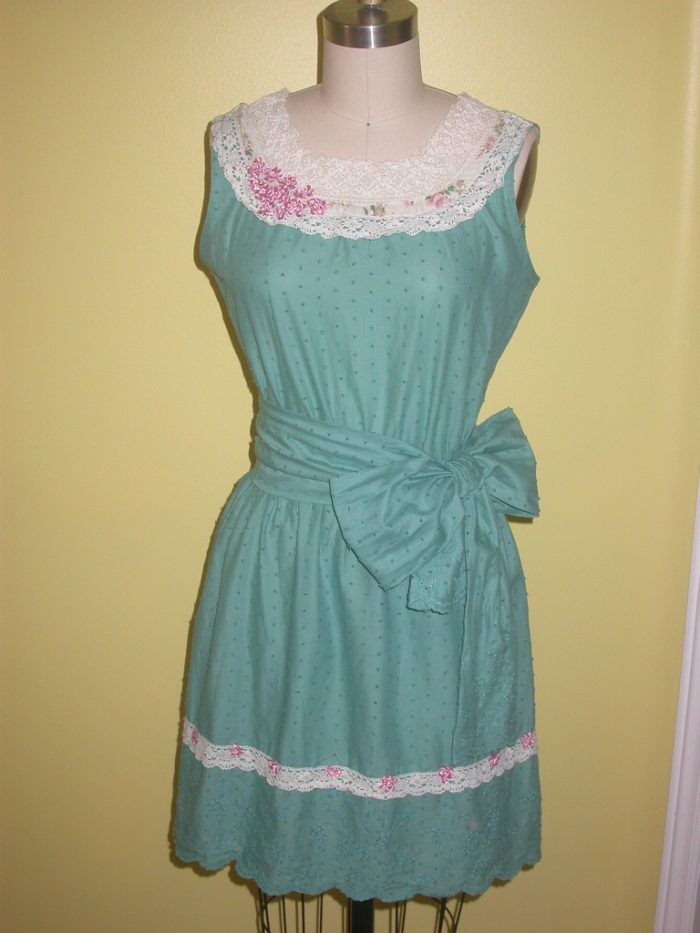 This tunic dress was made from pre-embroidered 100% cotton with cotton lace, satin pink flowers and pearl cristal beads. This is my design and no pattern related. After completely finishing the dress I wished I had a daughter. She would look lovely in this dress. But now I just think of giving it to one of my husband's nieces. They are all living in US, too far from here.
The dress has elastic at the waist so it's comfortable. I used roses printed cotton stitched in between 2 layers of off-white cotton laces. It matched the background color with the lace and beaded satin pink flowers. To make the lace fit around neck, I got a trick: I took advance from 100%cotton lace, I made it ruffled by stitching 3 elastic lines, then ironed in highest temperature. The lace was wrinkled by the heat. Wait until it cooled down totally I took out all the stitches and elastics. And voila… it fit and wrapped around the neck and shoulder. Last thing was making the tight by the same fabric and beaded. Very cute for spring.
Check out my website for my works:
Designs and Life Styles http://cloudyhn.webs.com/blog
More than just sewing – Cloudyhn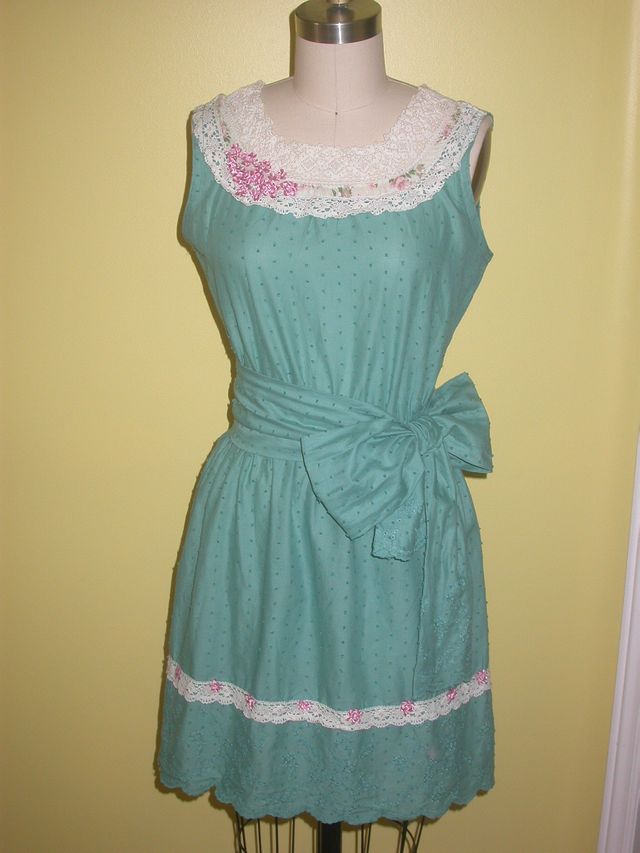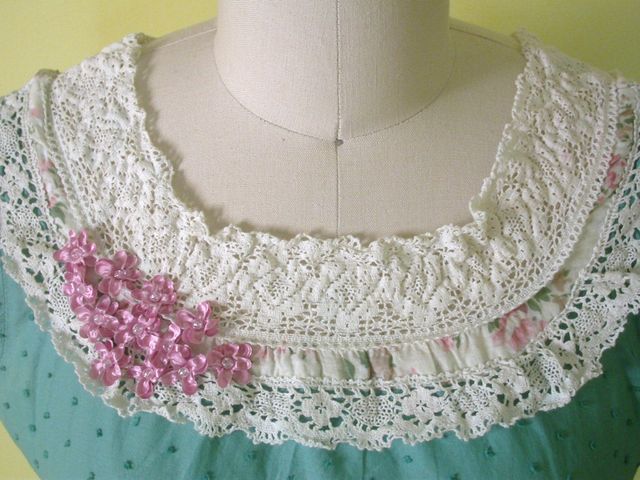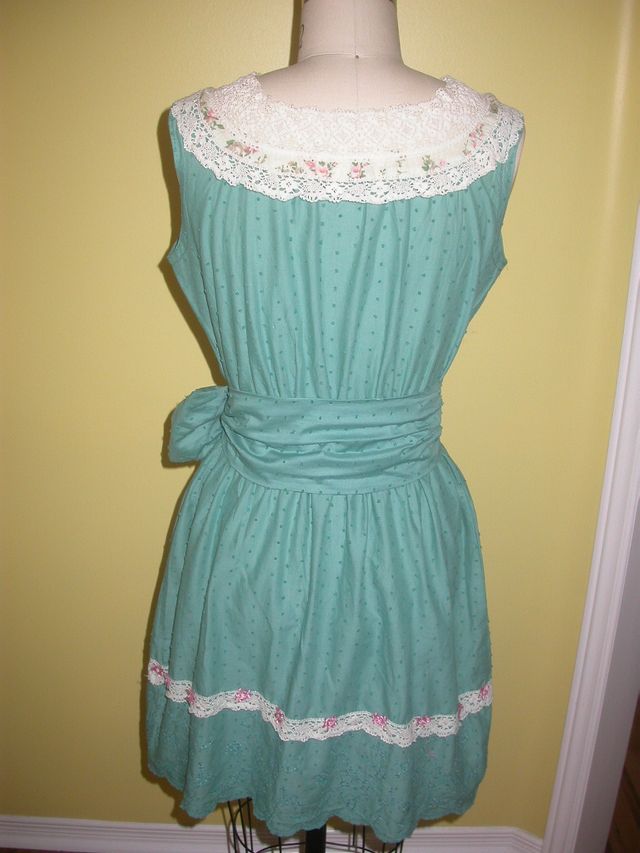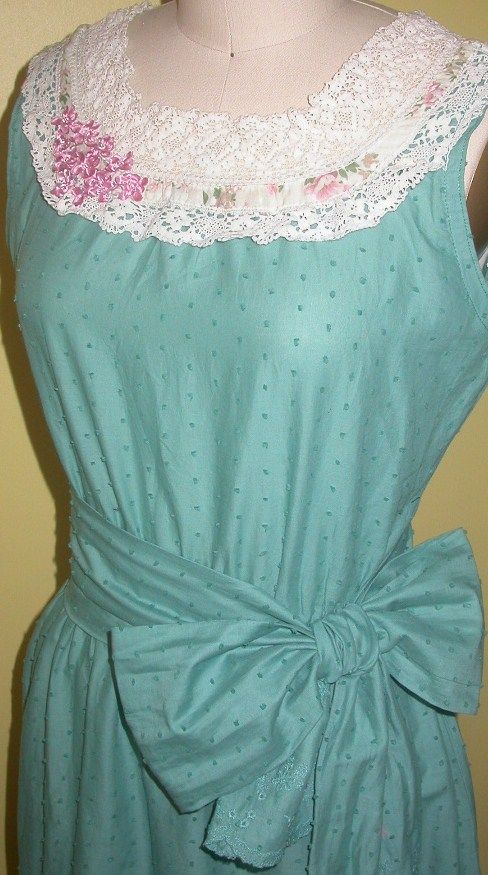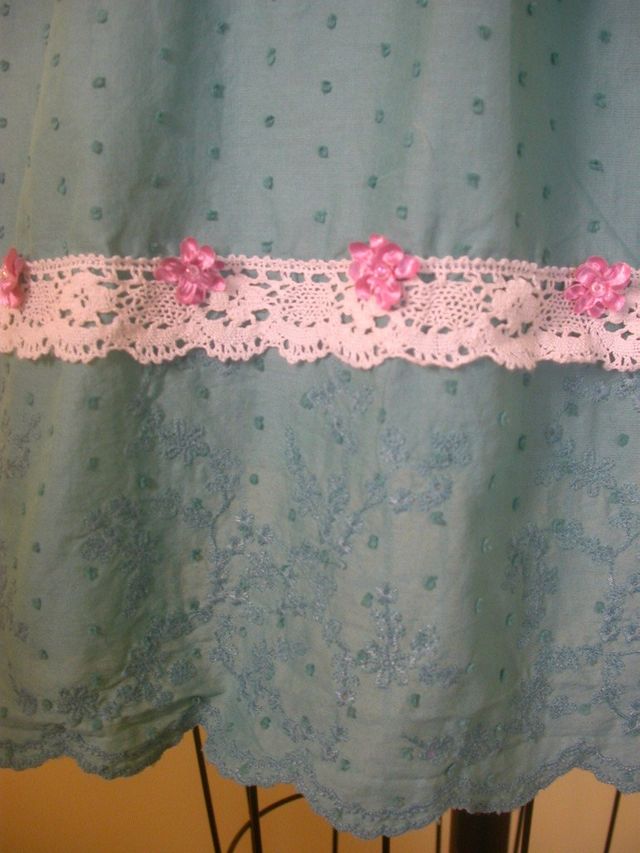 Get the latest including tips, techniques and special offers straight to your inbox.