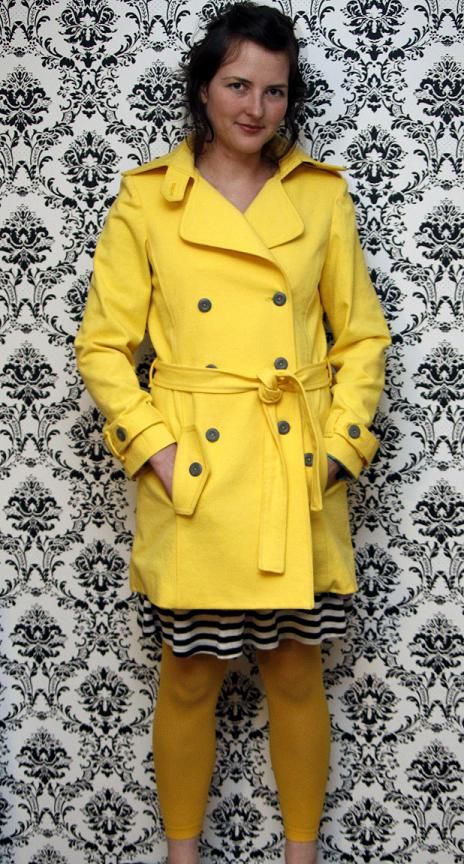 This is my spring coat. Outside: heavy yellow denim. Inside: Polyester lining with multi-colored spring flowers. Buttons used are slate metal. Had to interface almost the whole thing.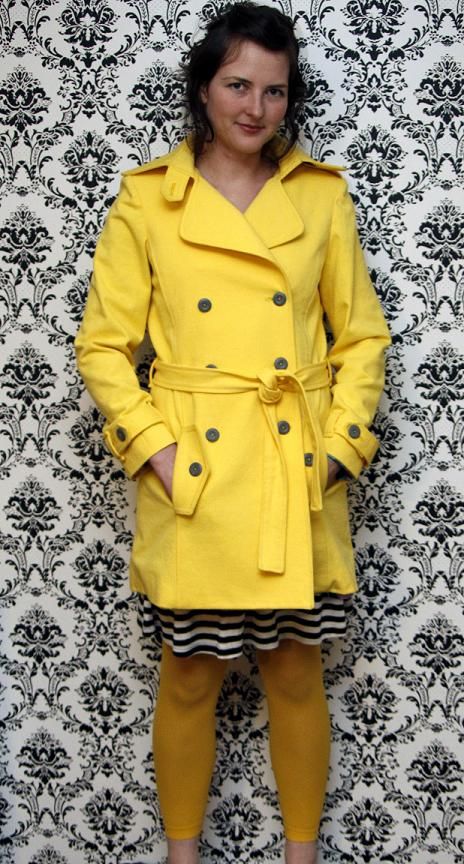 Yellow denim trench coat, with spring colored flowers for lining.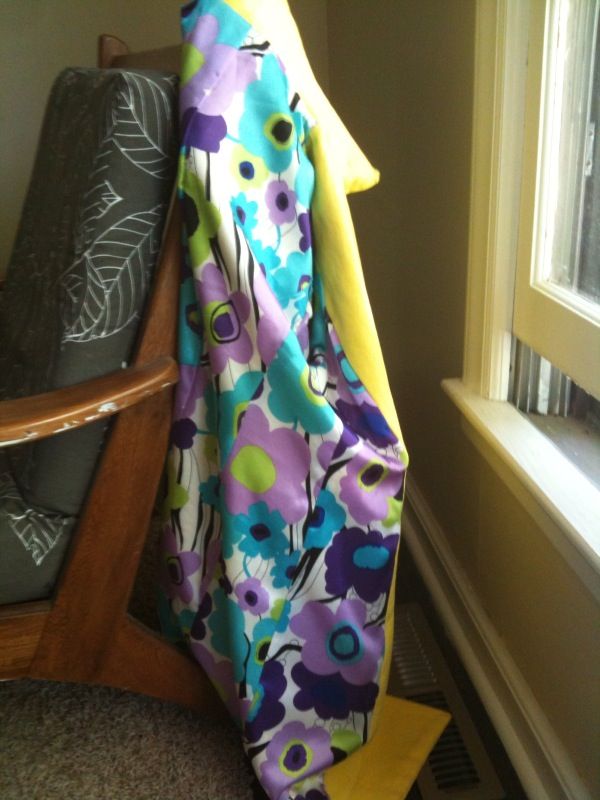 Inside lining of yellow trench coat with tourquoise, purple, and chartreuse colors.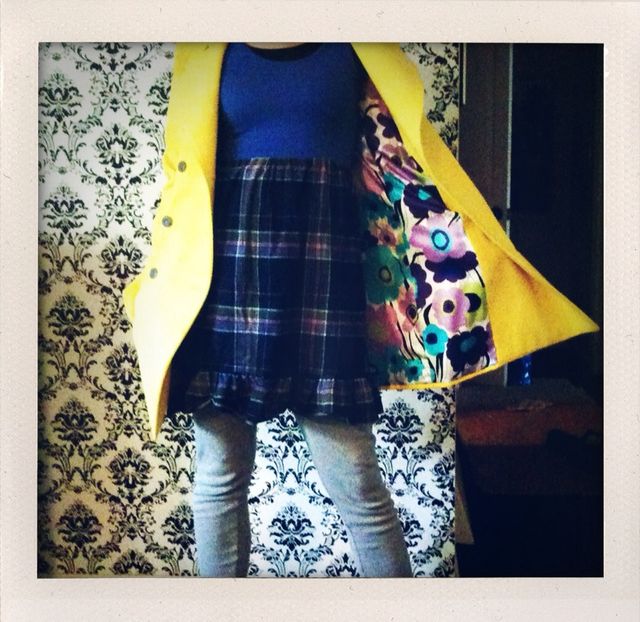 Jacket tailored to size 4, fits like a glove. Flash that lining!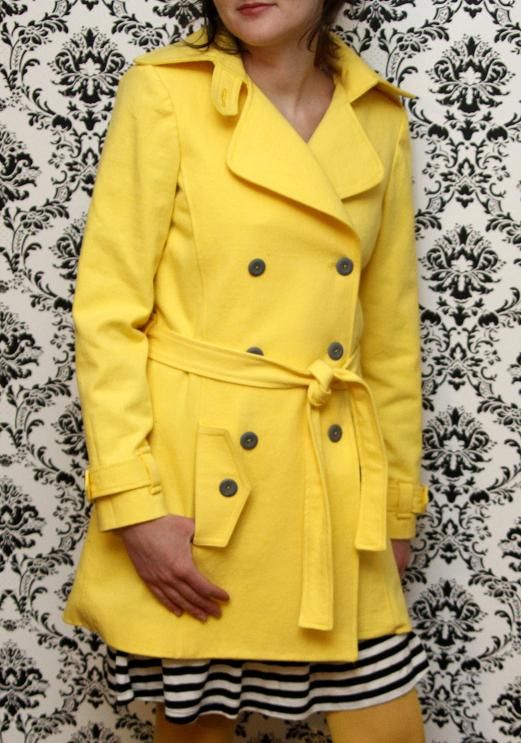 Smooth details: Belted wrists, flap pockets, hand sewn tailor's tape at roll lines, top stitching, etc.