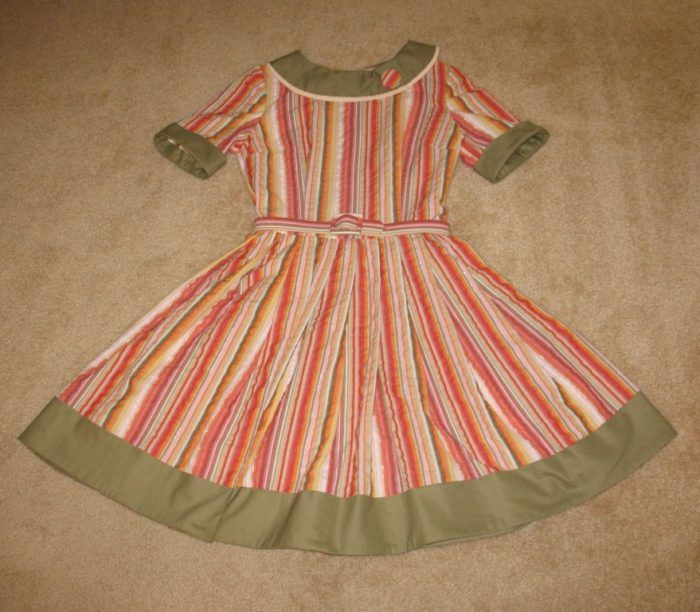 This dress is a part of my continuing attempt to use my vast stash of fabric as opposed to buying every new print that catches my fancy. This striped seersucker has been in the drawer for many years, waiting for the perfect dress pattern to come along.
And here it is! McCalls 6758 (a vintage pattern from 1963) required a bit of drafting and some creativity. First off, it is a vintage size 14 and I am usually a 16, although for most patterns I have to add at least ¾" to the waist length to fit my long torso. I am very proud of the fact that I properly drafted my extra two inches onto muslin before cutting into my fabric. It turns out the dress had a bit more ease than I expected, but I am happy with my easy fitting Springtime Dress.
A full skirt made out of rectangular pieces uses way too much yardage! I am usually able get my layout to fit with room to spare, but this time around, the skirt alone took 3 complete yards of fabric with no leftovers. I realized there was no possible way to fit the bodice pieces, sleeves, cuffs and collar with what I had left. Darn! What I came up with was a contrasting color for both cuffs and collar, and I am very pleased with the final result, although I did have to purchase my contrast cotton. To help pull the contrast together, I added a button covered with the seersucker fabric to the collar and piped the edge with a pale pink cotton.
It turns out I shortened the dress by a good 4 inches after I tried on my garment and added a strip of my contrast fabric to the hem – I felt that the stripe pattern and color looked a little too dowdy if I hemmed the dress below my knee and didn't break up the stripes.
I also used my first vintage metal zipper for the project which has also been living in a drawer for quite some time. Because I don't have a serger, I made my standard french seams, except for the zipper seams which I bound with rayon seam binding. And to finish it off, I made the self-fabric belt and buckle that is standard on so many vintage dresses with a horizontal layout to break up the vertical stripes.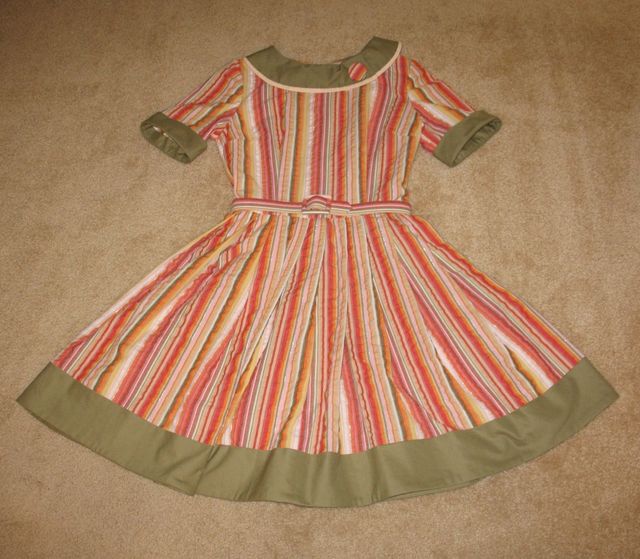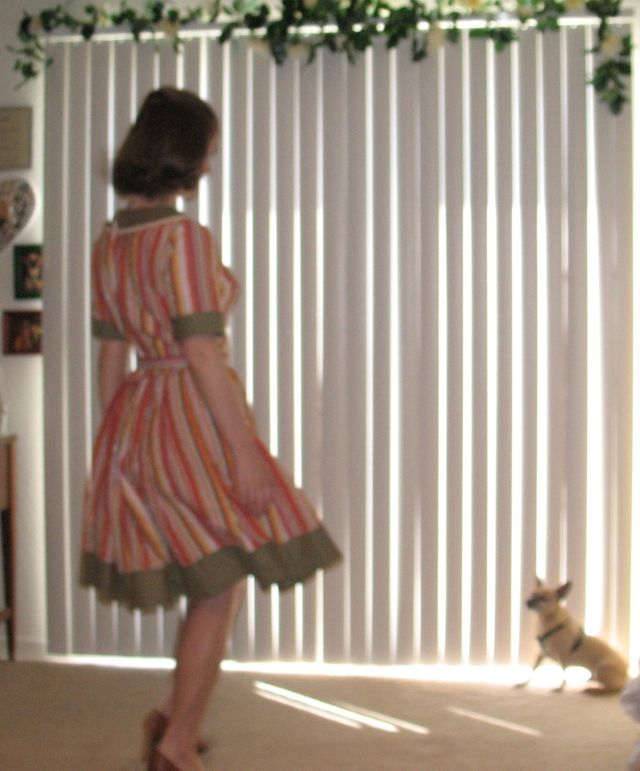 The dress in motion.
If you look closely, I have a visitor in my picture!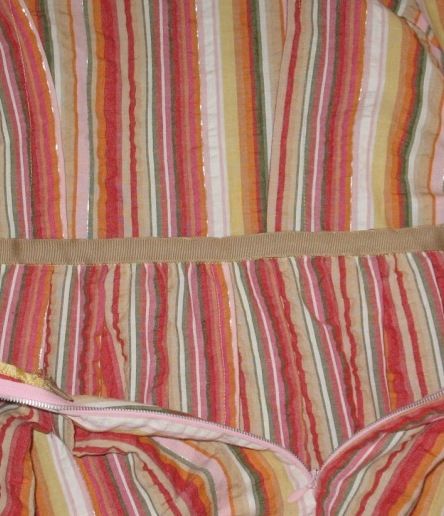 Detail of my gros-grain stay belt.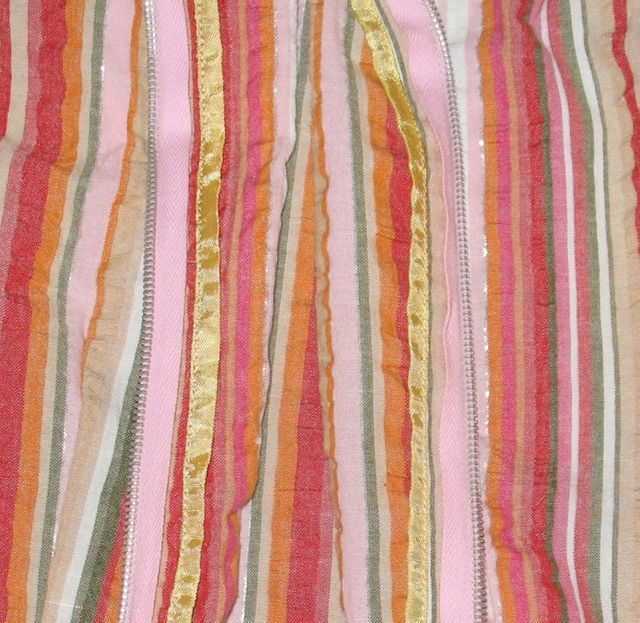 Detail of metal zipper and edges bound with rayon seam binding.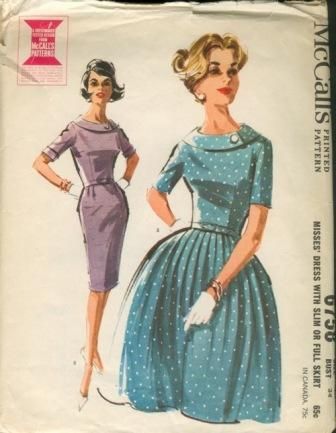 Here is the vintage pattern cover design from the Vintage Pattern Wiki (my pattern envleope did not survive quite as well)