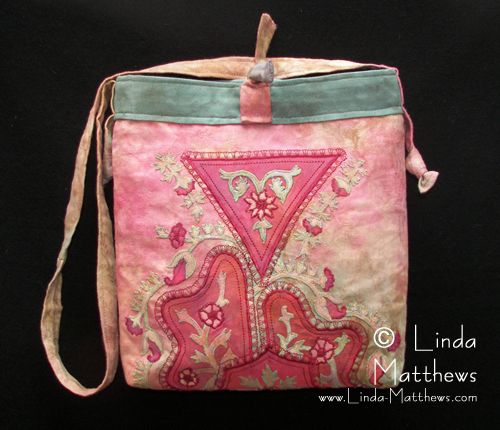 This tote is made using a beautiful piece of hand dyed damask tablecloth with an intricate design which I machine appliqued onto it.
The piece of appliqued fabric was intended to be a focal design for a wearable art jacket which never got made and subsequently turned into a ufo where it hung on my design wall for some years before I decided to "repurpose" it.
The tote is one of several items I've been "creatively recycling" from old fabric and ufos that I have lying around, and you can read the full story on my blog at http://www.linda-matthews.com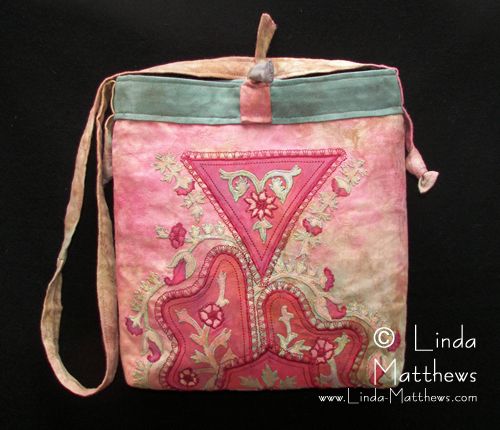 This tote is made from a large applique design. Most of the applique is on the front of the tote ...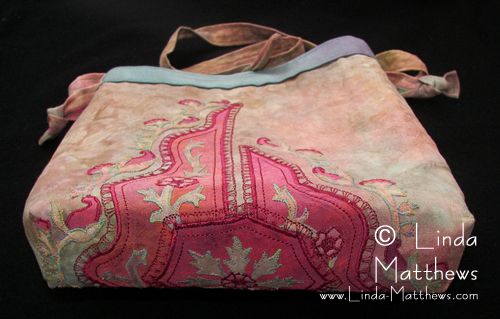 ... but the applique was so large it wrapped around the bottom of the tote ...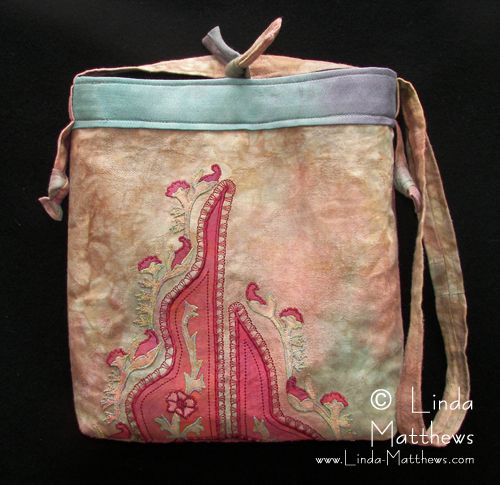 ... and ends on the back.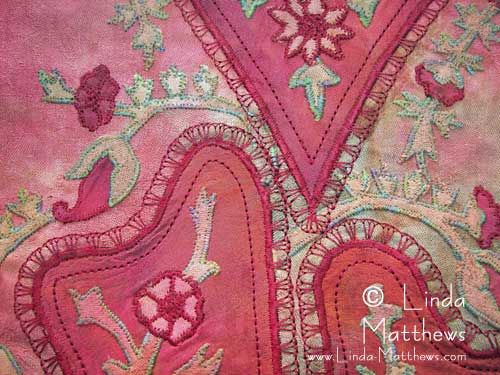 The design was machine appliqued using a very tiny satin stitch, and then edged with a decorative stitch.