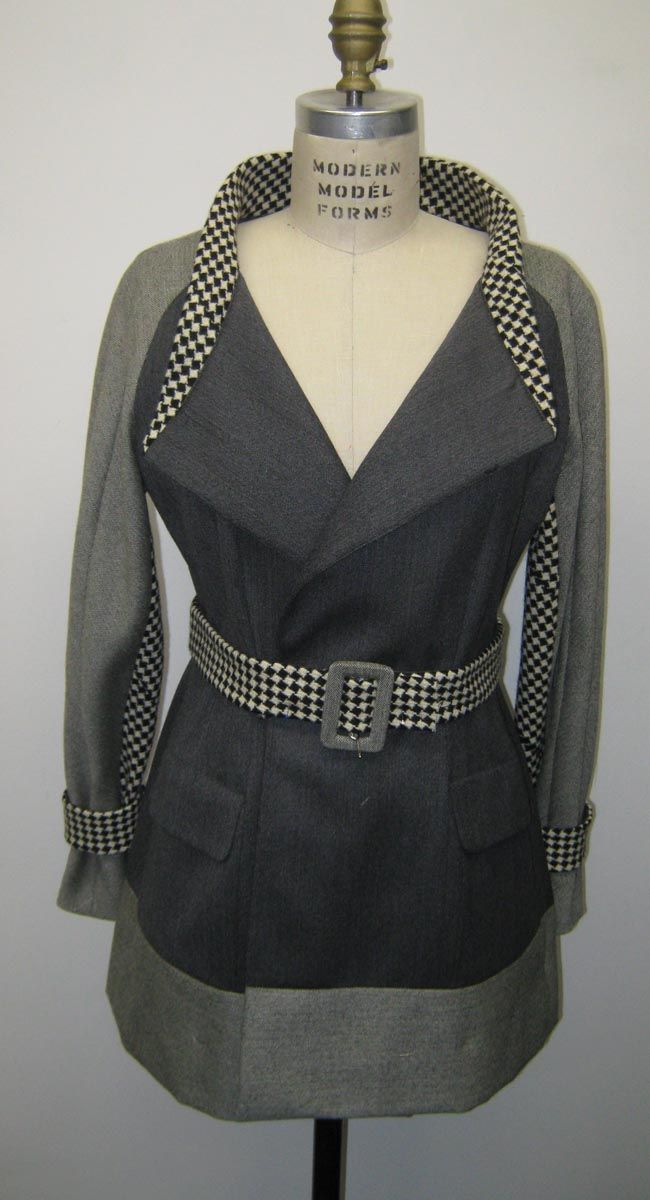 As course work for one of my pattern drafting classes I had to make a modern womens jacket by recycling men's wool garments I found at thrift stores. In the end I cheated a little, and used a full men's Suit, women's pants, and women's jacket. The buckle was purchased and covered.
My inspiration was 1940's style jackets and Regency Pelisses (I LOVE the sleeves!). All of the pockets on the jacket are the original ones from the mens suit. The sleeves are cut in five peices on the bias.
To get the pattern I used a combination of draping (To get the basic shape) then drafted afterwards all of the facings, collar and lining patterns etc.
The jacket is 100% complete yet. I still have to finish the belt, sleeve ends, front closure (covered snaps) and line it. I have some really cute cream silk I bought in New york I am going to use as lining. It has black and green stars on it. From the outisde, however, the jacket is complete.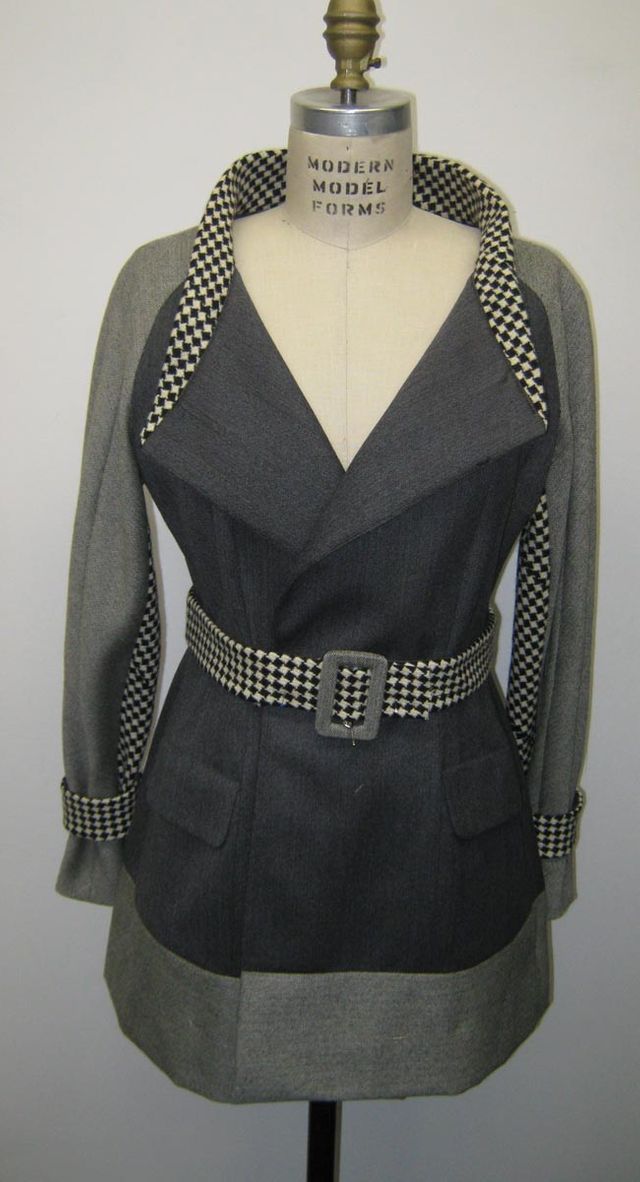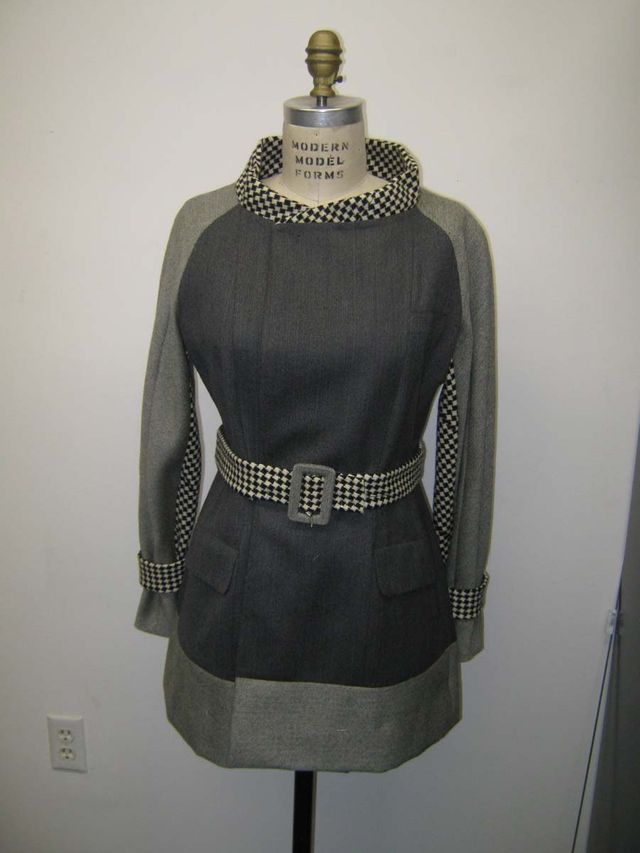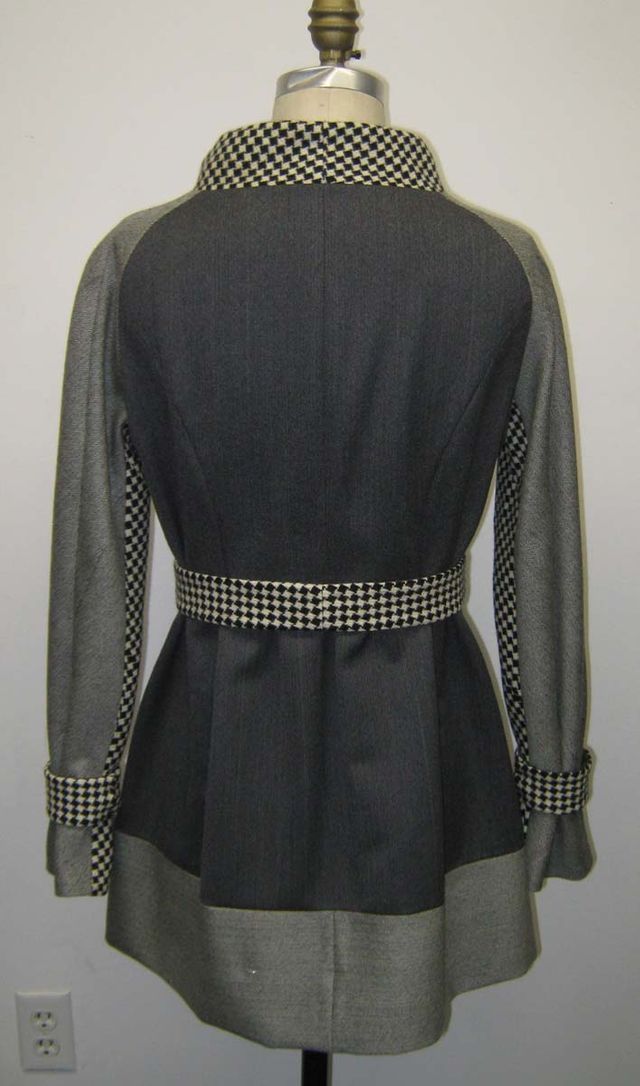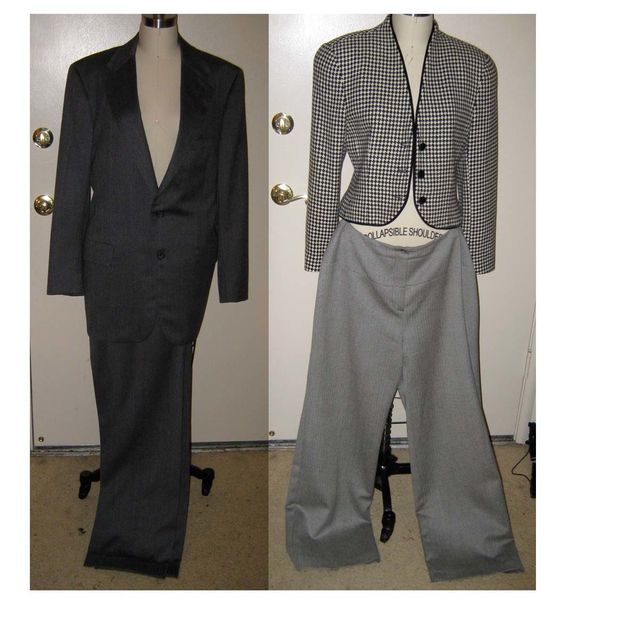 The "raw" materials I used to make the coat.