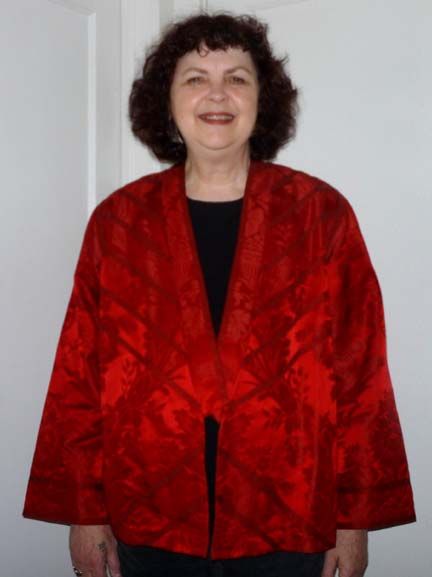 I really enjoyed Kenneth King's article about making the Fortuny fabric into a shirt.
About 23 years ago, someone gave me several yards of stunning red silk brocatelle, in a drapery weight perfectly appropriate for a jacket, and Fortuny marks woven into the selvage. I gave half to a friend, and made the other half into a jacket, using my favorite pattern.
I wanted to interrupt the large drapery "flowers-and-flourishes" pattern, and was lucky to find a narrow woven stripe silk charmeuse in just the right color to cut bias strips for embellishment. I also sewed all of the seam allowances toward the outside, then covered them with the bias strips. I made seamed-edge facings, and covered the shoulder pads with the brocatelle. This gave me a completely finished inside, without the added bulk of lining. I made a simple short sleeved shell of the charmeuse to wear under the jacket, although it's just as great with black jeans and a t-shirt.
It remains one of the best things I've ever made for myself.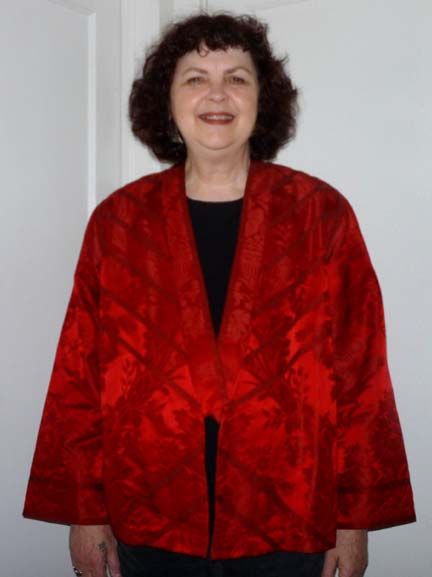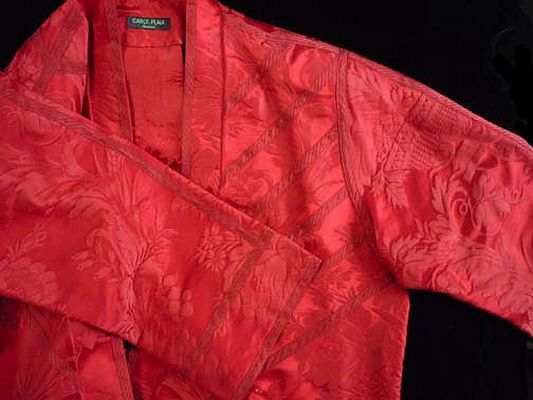 Detail of Front and Sleeve