Summer Mermaid wedding gown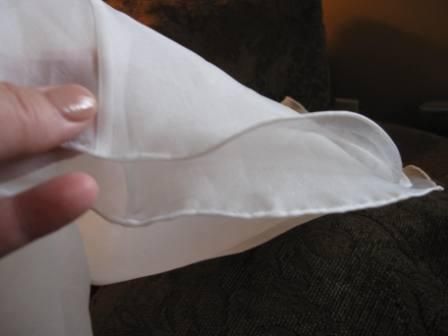 Creating a gown for a beloved daughter living too many states away, with only two fittings in four months – Threads became my ally, from lessons on hand-rolled hems and French seams, draping and drafting, internal structure and support, interfacing, rigilene, spiral boning and horsehair braid – sources and information provided rich encouragement when I felt overwhelmed, and the result was a beautiful fitting summer gown, exactly what the bride wished for.
A design in constant progress, the dress began as two layers of organza over a petticoat. That was too sheer, so a layer of ivory silk went underneath. Even with a quality silk organza the effect seemed a little dull, so a layer of lace was added in between the organza, providing a very soft vintage effect. So the gown grew to four light layers that rustled beautifully when the bride walked in her six gored skirt with godet added at the knees to create the modified mermaid, all separately French seamed and hems lovingly rolled by hand.
Our muse was the beautiful Art Deco bottle of St Germain, complete with working the light jade/blue color of the cap into the petticoats. Cotton batiste for summer comfort had machine embroidered poppies and monogram frame for the special date. The sash was made from 50 year old satin from the gown worn by her maternal grandmother and me, the mom.
Result? One happy bride and a gown I'm oh so proud to share! Thank you Threads!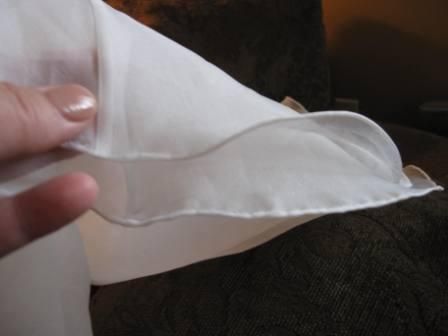 Hand rolled hems, two layers of silk organza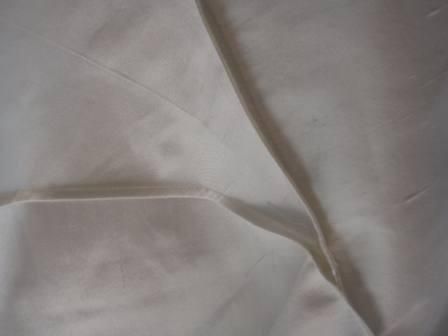 French seams throughout 4 layers of construction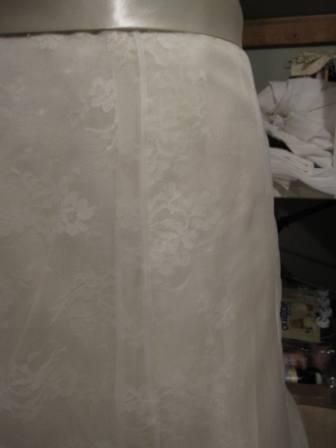 Even with quality silk organza, something more was needed, so lace was sandwiched between layers of silk organza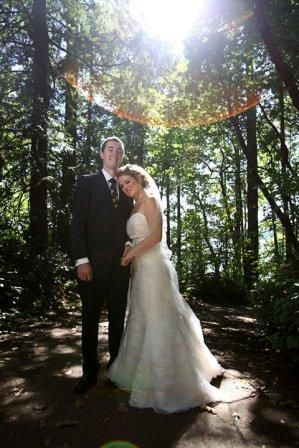 Result of all that stitching? One very happy bride!