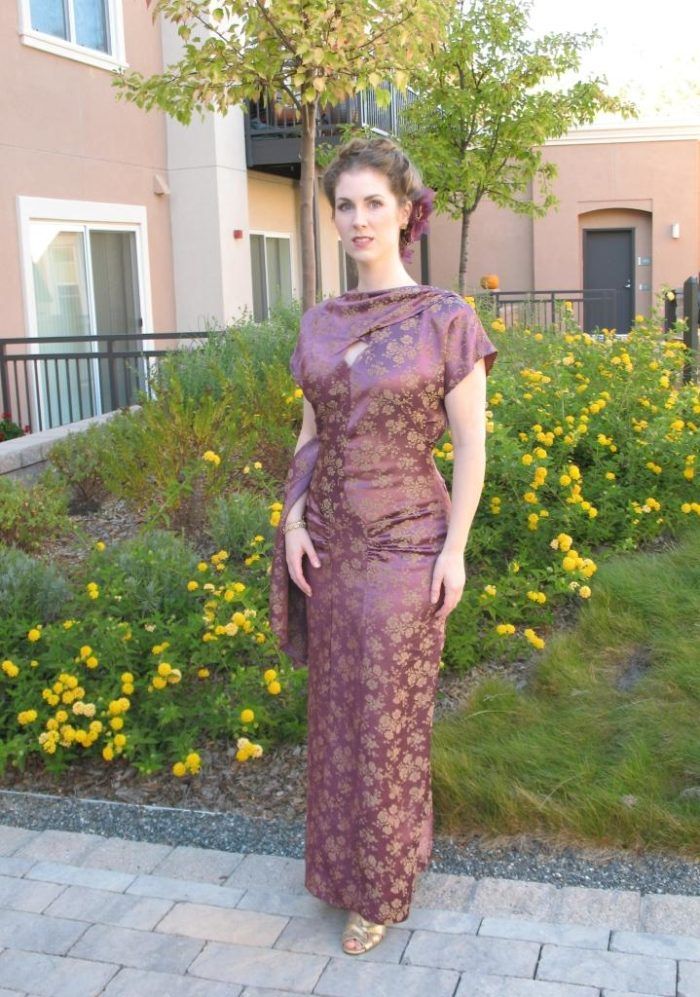 Pattern Description: Vintage Vogue Model, Original 1948 Design, Close-fitting dress, evening-length, has shoulder pads, front extending into single-layered drape (wrong side shows), inset, front pleats/gathers, dropped-waist back bodice, side-snap or zipper closing, back-neck slit, button/loop and cap sleeves.
A local symphony gala finally gave me a reason to construct this dress that has been in the planning stage for years, with a little help and inspiration from the numerous couture finishing techniques Threads has shared over the years!
I used a luscious fabric made of 60% viscose/40% acetate jacquard fabric in amethyst from Bella Notte. This fabric has been in my stash for years and I knew I wanted to save it for this pattern. It drapes beautifully, and the wrong side of the fabric is almost as beautiful as the front (this works especially well for the drape). The drape has a hand-rolled hem with blind stitching. I adore hand sewing and there is a lot of it involved with this dress. For those of you who avoid hand sewing like the plague, you may want to skip this pattern; however, if you are up to the challenge, the finished product really is wonderful!
The flower in my hair was made using poly organza and a lighter to melt and curl the edges. The petals were then sewn together on a netting base with a couple of hair clips attached. I took inspiration from the Threads article, Silk Lotus Flower. I glammed up the hair accessory with an old beaded flower piece that has been in my bead box for years – there were portions that were missing lots of beads and these had to be removed, but the coppery color worked so well with my ensemble that I made do with the bits that were salvageable.
The pattern suggests making thread loops for the buttons on the back neck as one of the last steps. I was concerned about finding a thread that matched, etc., so I used bias tubes of self-fabric to create loops (per the Threads article: Create Couture Lingerie, button loops) and hand basted these to the back bodice as one of the first steps so they were finished off under the back facing.
I bound all of my edges with rayon seam binding. I love this finished look, and I think it also looks more vintage than a serged edge (not that I have the option of a serger – I don't own one yet!). I took inspiration from Threads: Seam Finishes for Silks, Hong-Kong seams.
I also prick-stitched my invisible zipper by hand – this was my first time using silk thread, and there is no going back! The pattern directions give you the option of installing a facing with snaps, or a zipper. I have tried the snaps technique before, but find that the garment may open with any small movement. Perhaps this construction technique worked a bit better with the heavy-duty undergarments that were worn in the 40s? The Threads article, A Hand-Picked Zipper is Worth the Effort, is certainly correct – I love being able to sew a zipper by hand so my seams match up perfectly and a slippery fabric and the stiff zipper tape do not shift (this usually happens when I insert a zipper with my machine). In this case, I borrowed the Threads technique for a standard zipper on my invisible zipper, and it worked beautifully – now I can use all those vintage metal invisible zippers in my stash.
A more detailed review with more pictures may be found here:
http://sewing.patternreview.com/cgi-bin/readreview.pl?readreview=1&reviewnum=56046
And a review of the matching purse may be found here:
http://sewing.patternreview.com/cgi-bin/readreview.pl?readreview=1&reviewnum=56018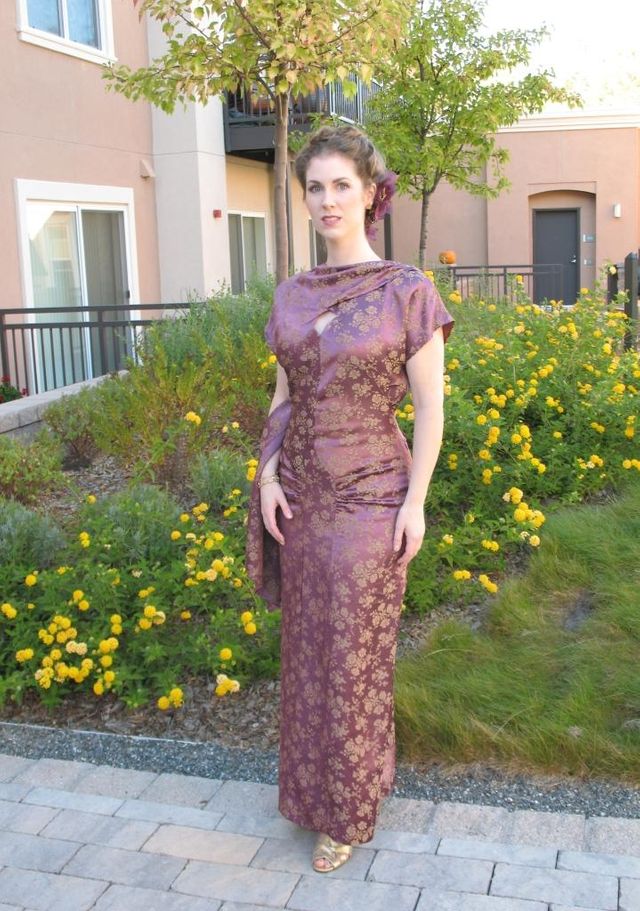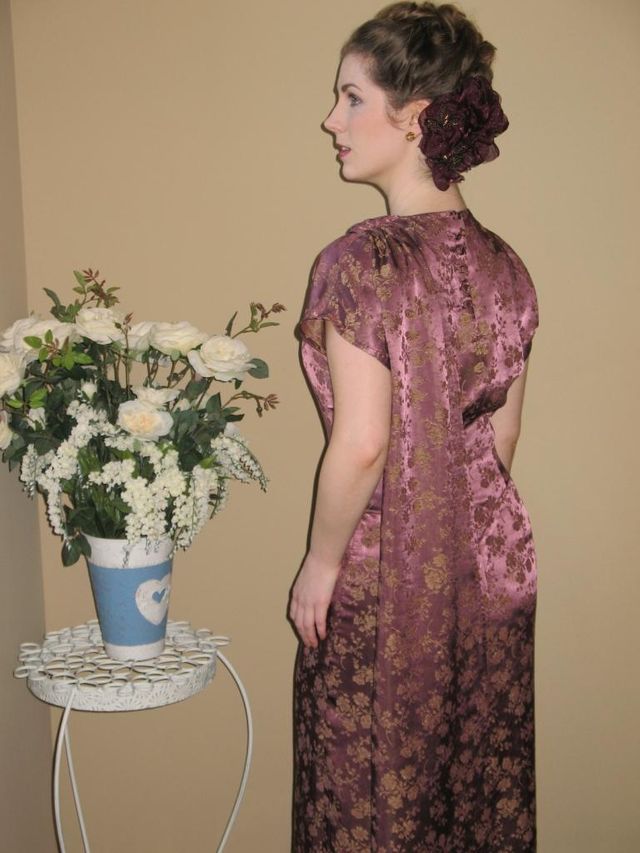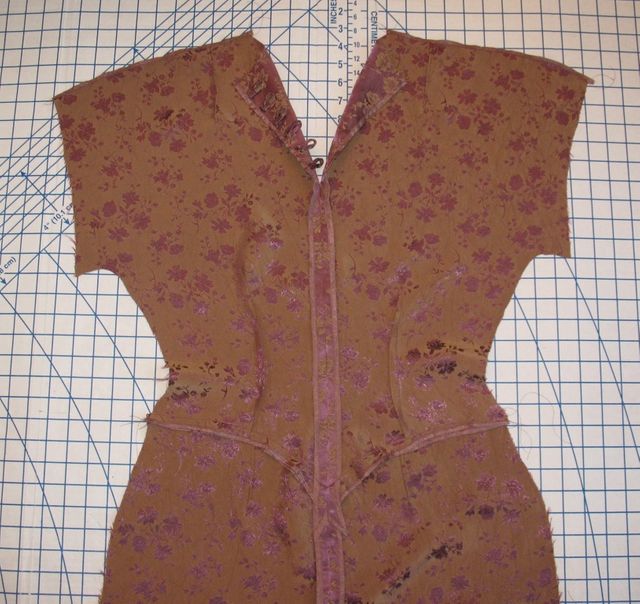 Hong Kong finished seams, inspired by Threads, Seam Finishes for Silk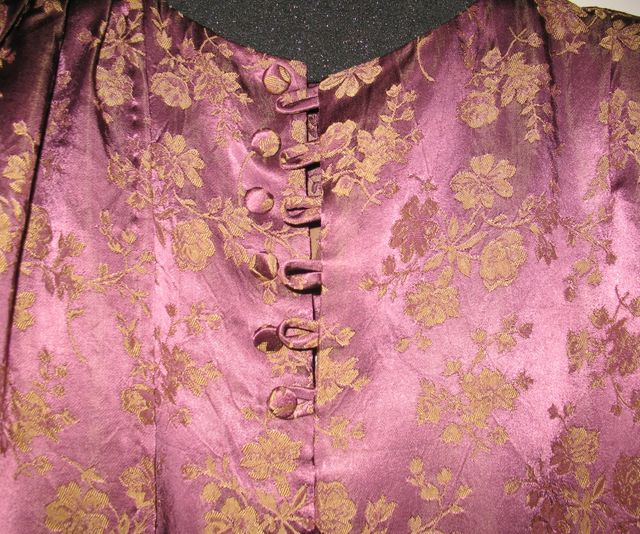 Bias tube button loops, inspired by Threads, Create Couture Lingerie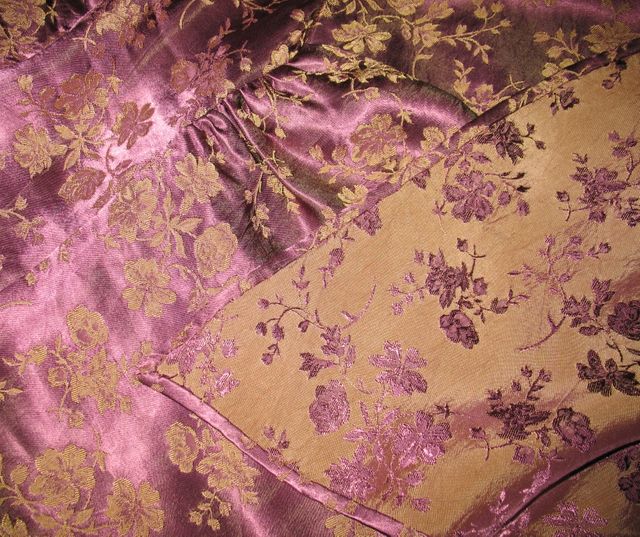 Get the latest including tips, techniques and special offers straight to your inbox.