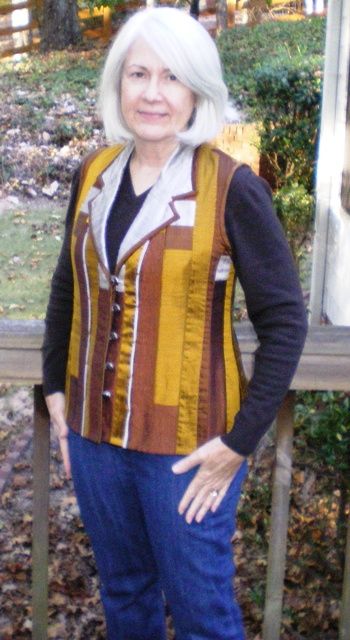 This silk dupion vest was inspired by a number of articles written by Mary Ray, specifically
#98 January 2002 "Basics: Seam Finishes"
#100 May 2002 "Binding Notched Collars"
#122 January 2006 "Batting for Quilted Garments"
The pattern is #1945 from Nancy Erickson's collection, The Fashion Sewing Group. This is a traditional blazer pattern that was fitted to me during an intensive month-long sewing class taught by Pam Howard ("Sewing Boot Camp"). I modified the jacket pattern developed in Pam's class to be a vest – there were some minor changes in the shoulder line to eliminate the shoulder pads and to smooth out the arm holes.
To construct the vest following Mary's instructions in the above 3 articles, I first cut out each pattern piece generously from cotton flannel. Then, using the sew-and-flip technique, I pieced each of the 12 pieces needed to complete the vest, using 4 different colors of silk dupion. Some fiddling was required to make the pieces mirror images across the front and back sections. Next I cut out each of the 12 pattern pieces from plain silver dupion for the lining, again generously. The lining was quilted to the foundation pieced pattern pieces. Next, I re-cut each piece precisely following my pattern pieces. The vest was assembled and each seam was finished using a quasi-hong-kong finish. Collar and lapel edges were bound with bias strips of dupion following Mary's instructions. I used additional bias strips to finish the armholes and bottom hem by folding to the inside and stitching. I added short wrapped corded bias tubes to the front to serve as closures rather than button holes. I also added some decorative corded bias tubes down the center front princess seams.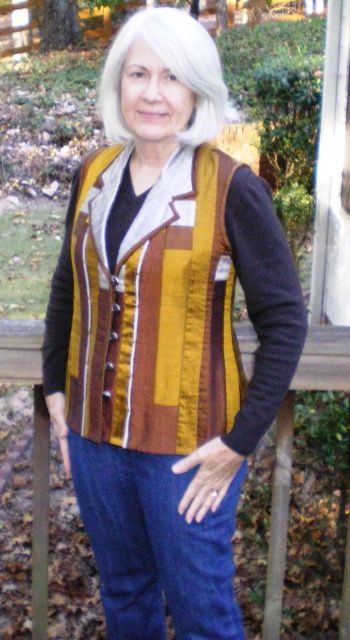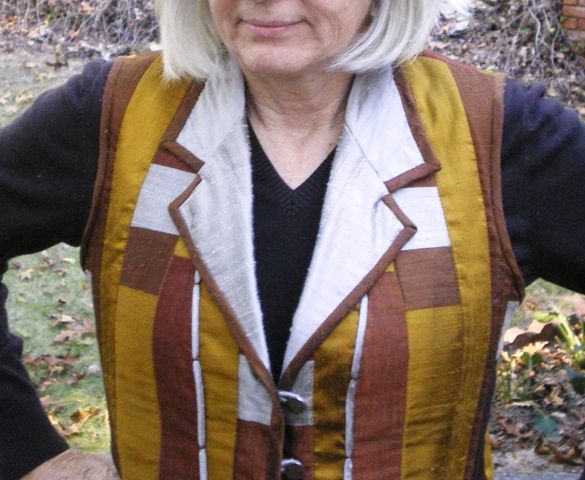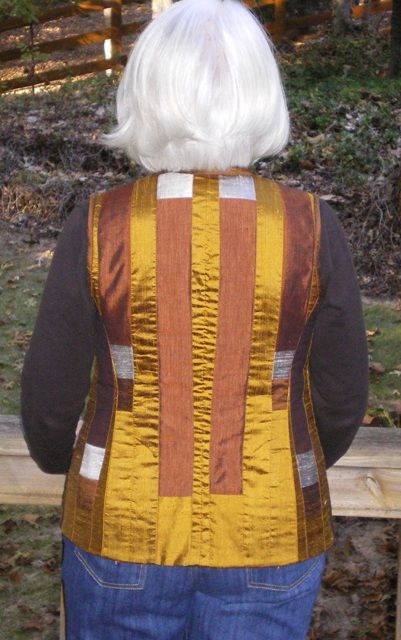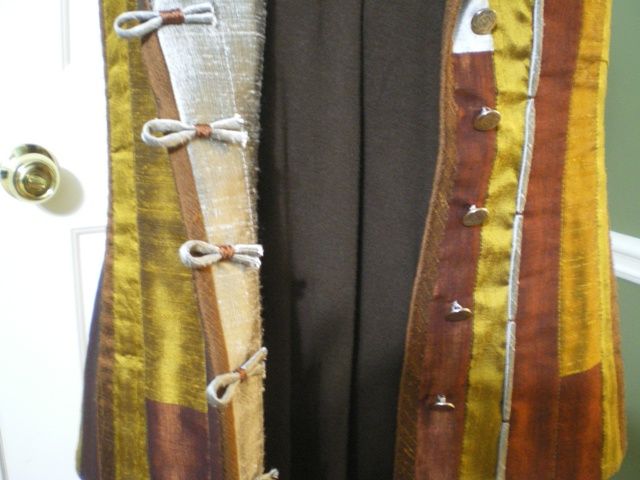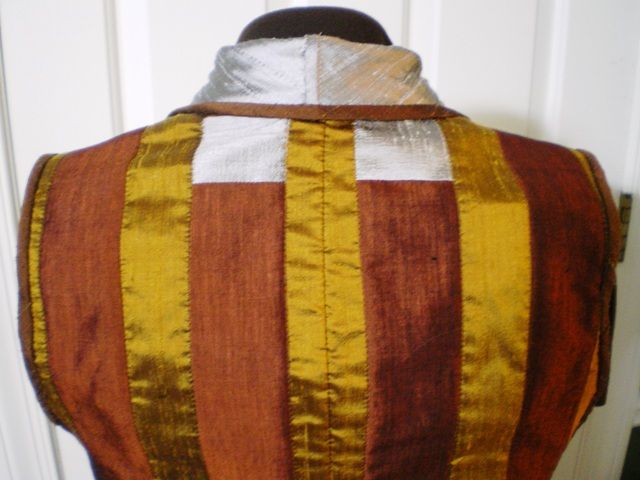 Get the latest including tips, techniques and special offers straight to your inbox.