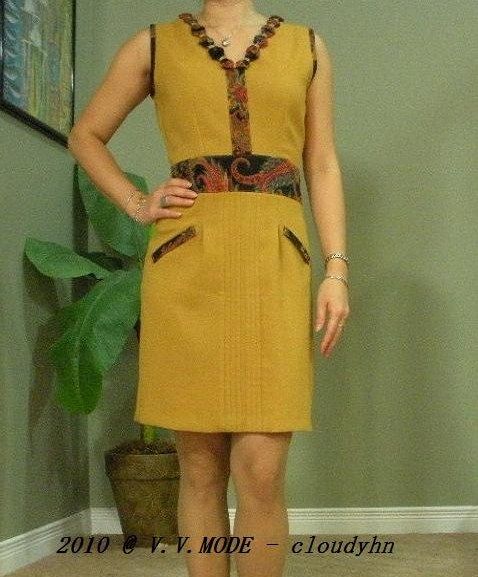 I almost forgot this contest as I was so busy with other projects and Christmas stuff. Then yesterday I told myself I should've enter something cause I love Threads. And this is for 25th anniversary, I should be part of Threads. And here is one of a lot of things I was inspired : The Faux Bows by Anna Mazur "Living on the Edge" on Threads # 143.
I drafted and cut this dress last night. And luckily I've done it tonight, got some photos – not as the way as I expected but I think they're good enought to show the details, the dress form…
Really I'm proud of myself as my sewings are DIY without patterns. Total cost for this dress is $5 with more than 5 hours sewing. The bows were totally handstitched and took me almost 1 1/2 hour. Hoorrayyy It's done and I'm glad to share.
I love the fabric, the colors, the accents and I made pleats for skirt's front. The dress fits me nicely. Fabric is medium weight stretching suit fabric, Slip in without zipper.
"More than just Sewing" – Cloudyhn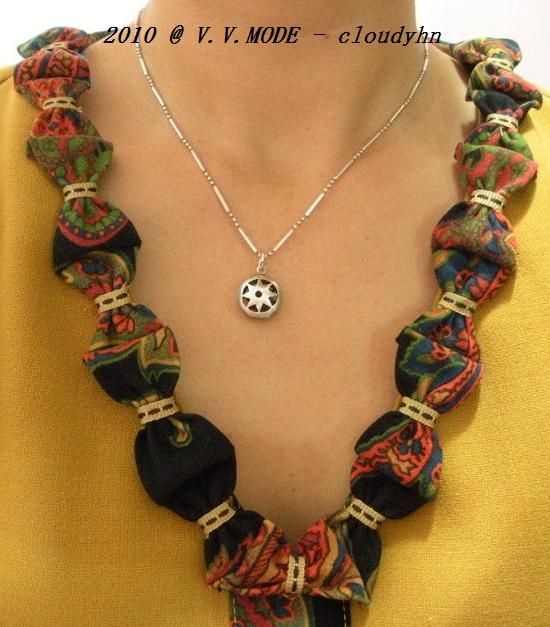 Row of Faux Bows for front neck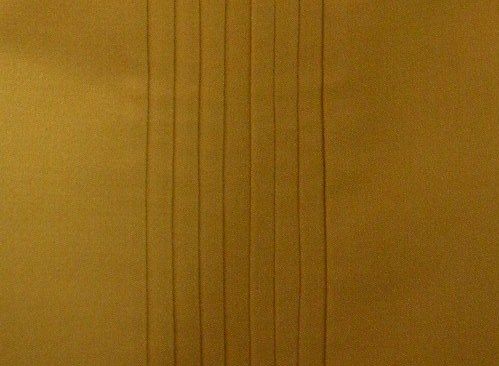 Stylish with front Pleats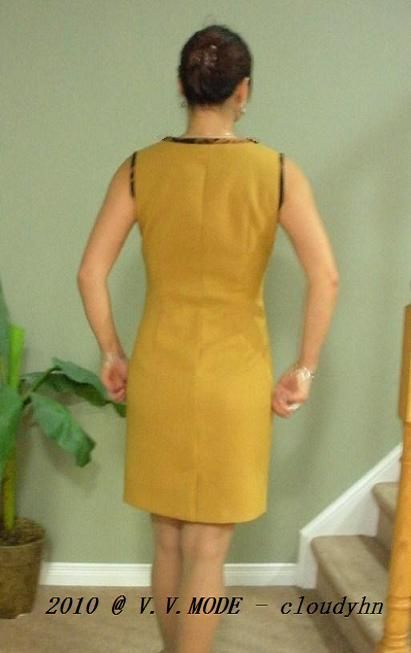 Back look ... vented skirt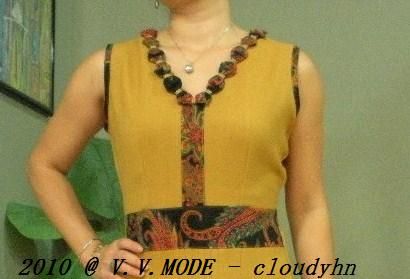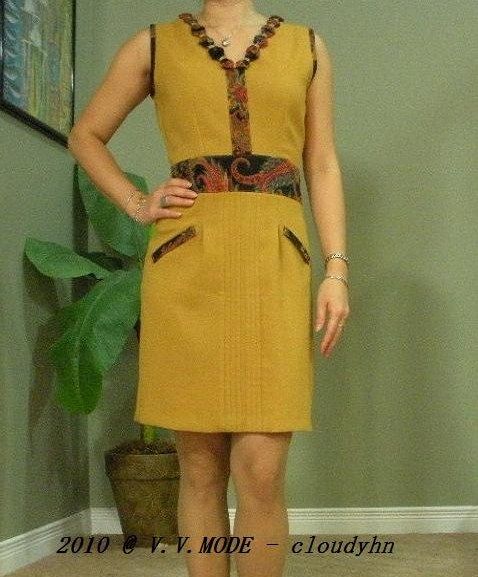 Dress was inspired by Threads #143 with Faux Bows