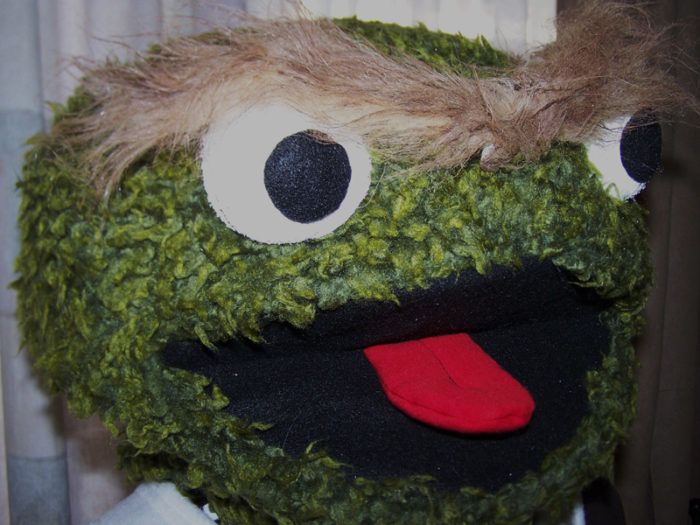 Even though my children are all adults, they still expect something wonderful to wear every halloween! This costume was made for my 6'4″ son (it made him almost 7′ tall!). It all began when I found the wonderfully awful green fur in a little fabric shop – it just called out to become Oscar. The crinkled silver metalic fabric was perfect for his can- lightweight and flexible so he could sit. The wearer looks out under the chin of this costume and there are four pieces in all: the head, the torso (jacket), the legs (pants with attached boots) and the can (garden hose rings top and bottom to give it shape, held up with suspenders). It was a big hit, but my son did say that it may be the hottest costume I have created so far!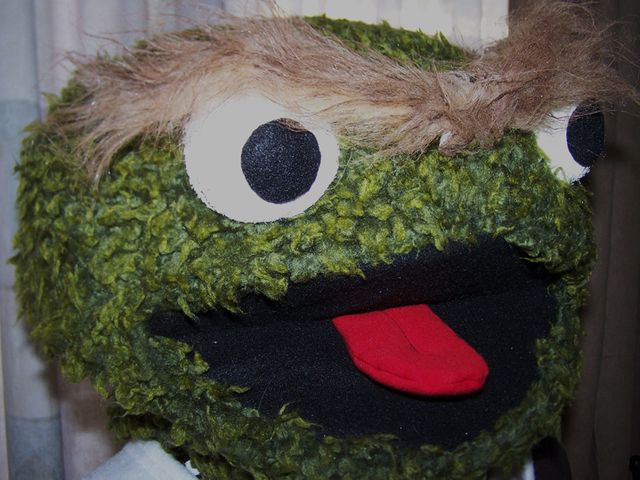 What a face! I started with Oscar's head - the hardest part to get right and still be workable for the wearer.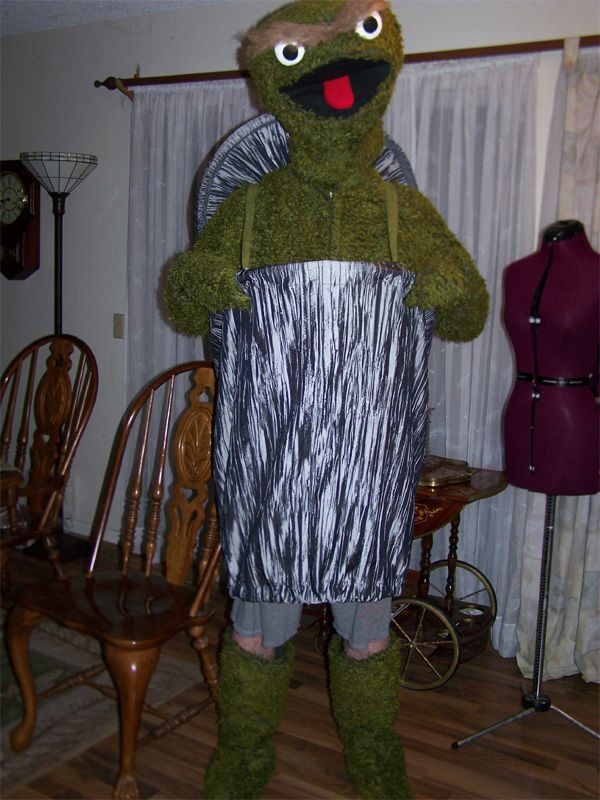 An initial try-on session - furry feet but no pants yet!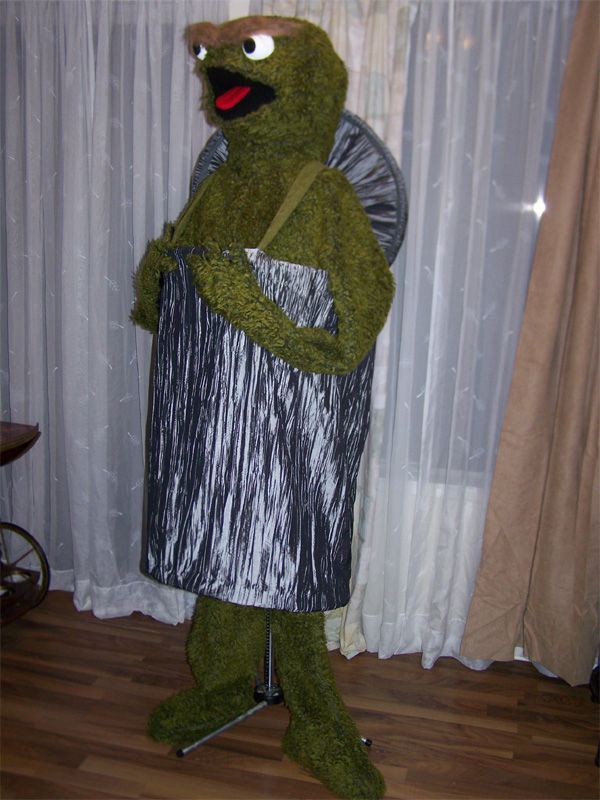 The full Oascar on the dressform - not as tall as when he would be later.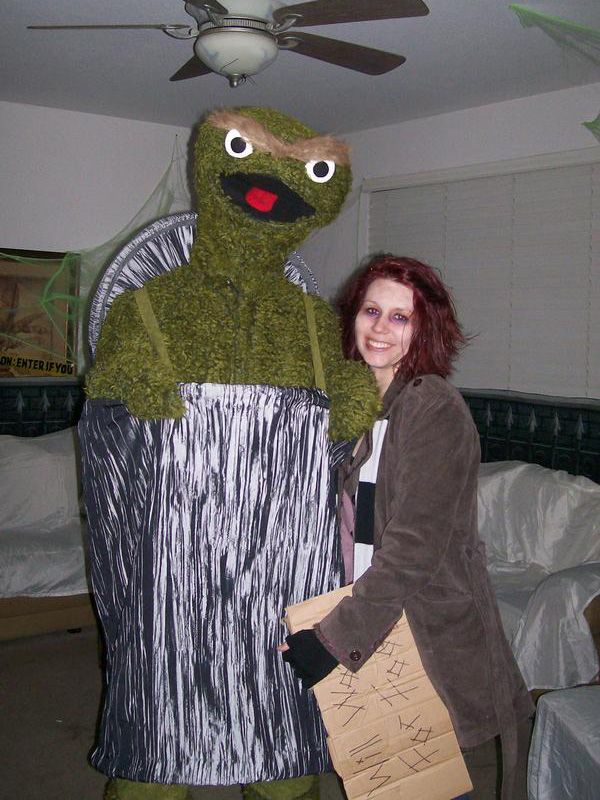 Oscar hanging out with his main squeeze - the 6'4" guy in this costume ended up just short of 7' tall!