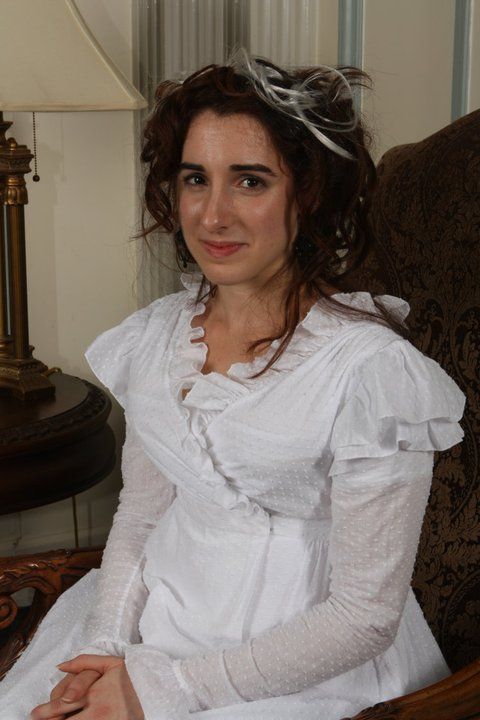 I draped this gown based off an 1810 gown illustration in The Cut of Women's Clothes, by Norah Waugh. The gown is made from Swiss dot Voile and is 100% cotton. All of the ruffles are hand roll-hemmed (I spend a lot of time commuting!) and the gown is worn over period undergarments ( corset, chemise, and petticoat).
As a costume design student, I originally started this project to expand my resume. As a lucky coincidence It was completed right before halloween and I was able to wear it to two different events. First in it's "authentic" form, and then as a Crazed vampire bride.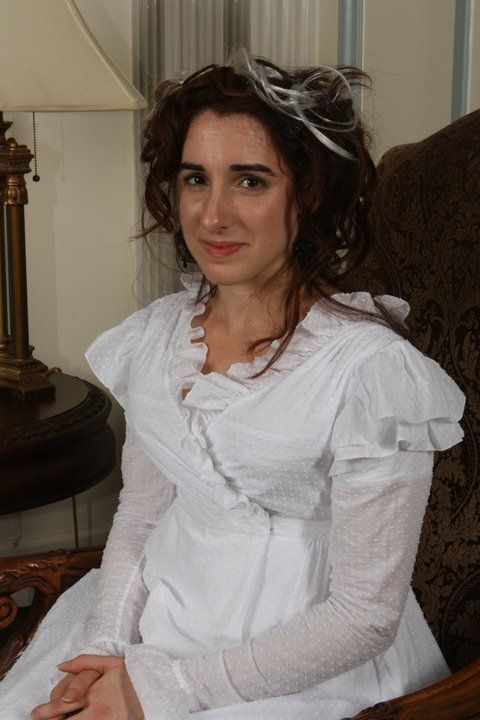 As a "crazed Vampire Bride"
At the PEERS (Period Events & Entertainments Re-Creation Society) Le Bal des Vampires.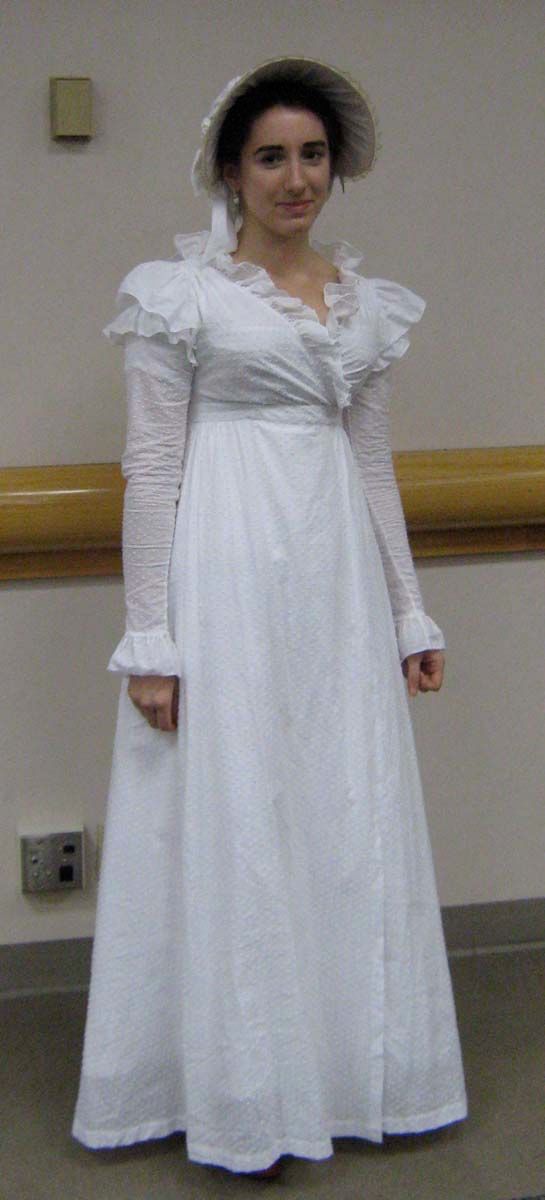 More Authentic regency form With Matching Bonnet.