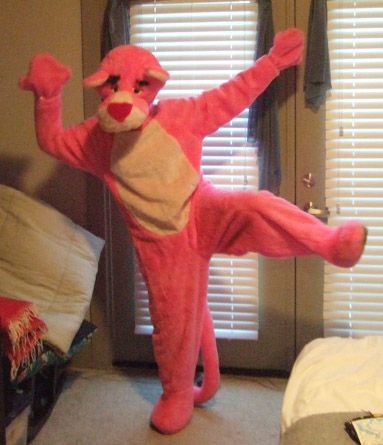 Pink Panther costume was made from a pattern I bought years ago. I used embroidery and felting techniques on the head and face. The ears have wire to stand up. The mittens are threaded through the sleeves on a ribbon to keep them from being lost, like your mom use to do when you were a child. The body zippers on at the back and is very comfortable. It can be a little warm but the fur breathes nicely. The tail hangs just the right length for being appropriately true to the Pink Panther character. Every one wants to hug you in this costume and it makes you giggle to wear it out and about the town.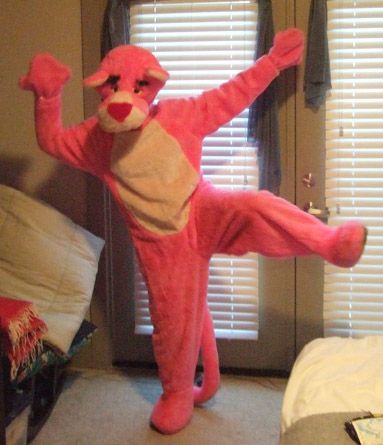 Halloween's fun furry costume, The Pink Panther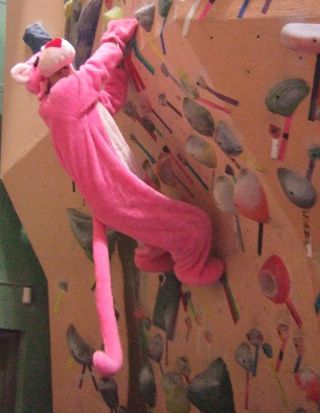 Halloween contest, Earth Treks Climbing Gym. Won 1st place, funniest costume!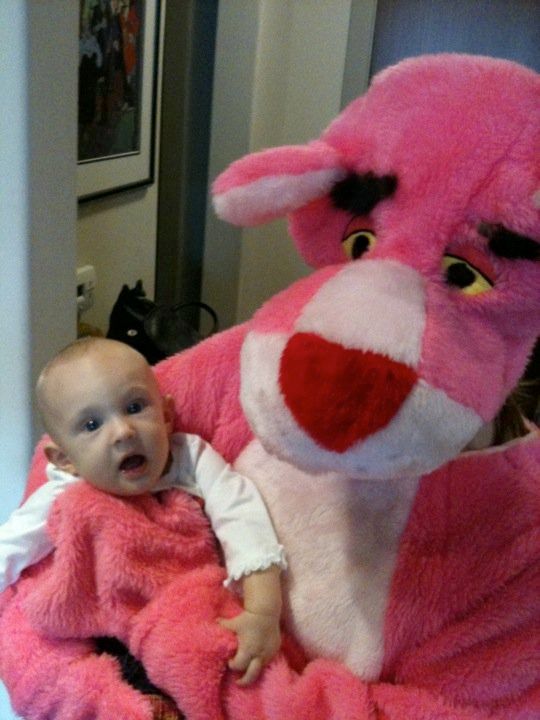 Closeup of Pink Panther and Kyra.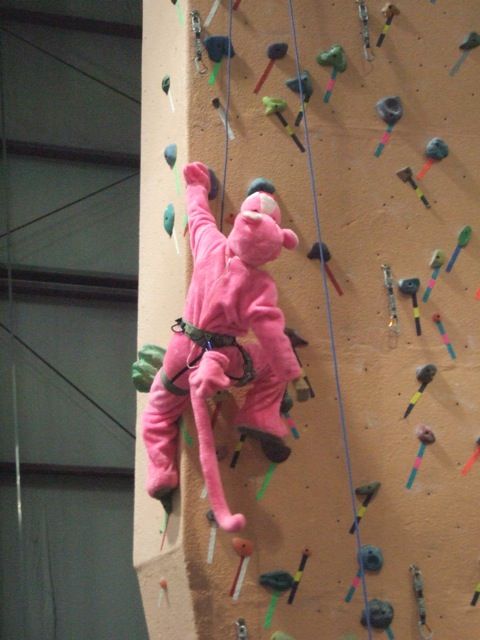 Super stealthy high climbing Pink Panther. Too bad climbing shoes weren't sewn in to the feet. They are flat felted slippers.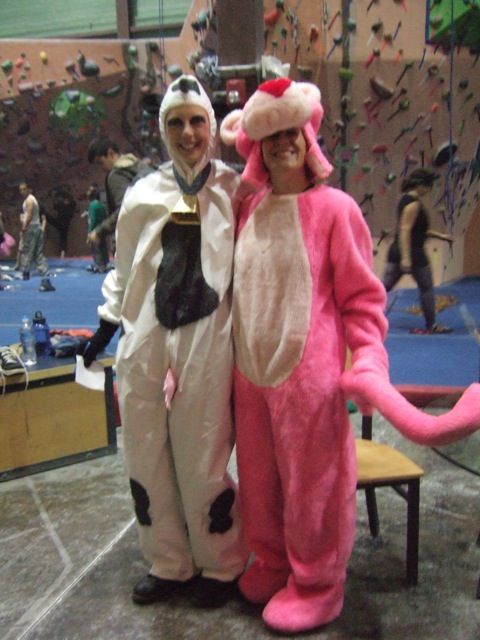 That's me, Lucy Clark, under the head piece and wearing it like a hat. The face of the Pink Panther does have eye holes to see out. And I can even wear my glasses. My girlfriend made her cow suit out of a painters protective clothing and she sewed her udder on which were hand painted and hand fabricated. She tied for first place in the Halloween contest at Earth Treks.