St. George and the Dragon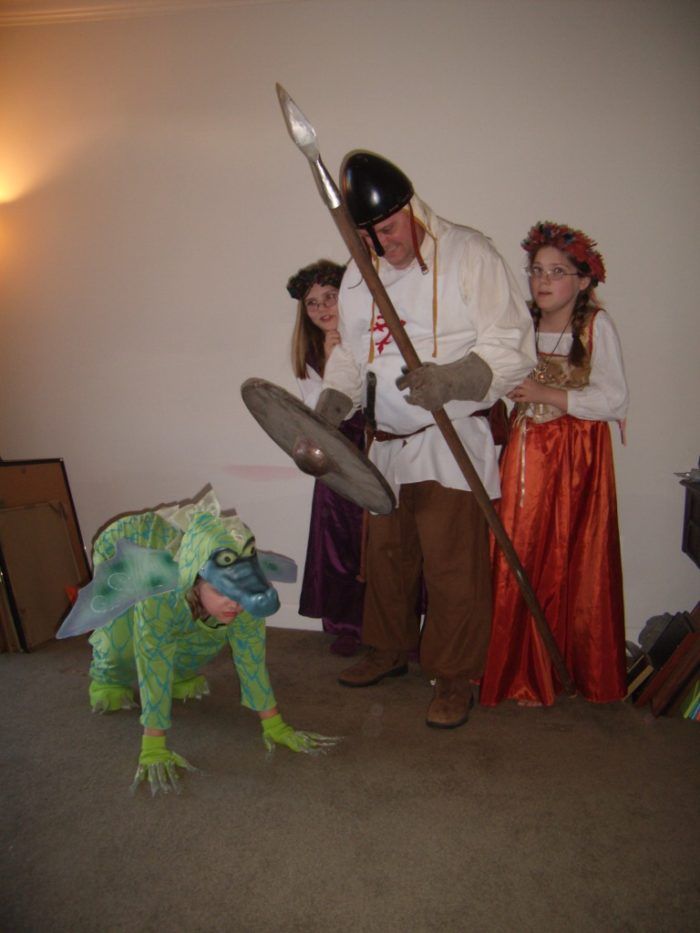 This was a group costume that began with Renn Faire costumes for my daughters. The youngest (7yo) wanted to be a dragon for halloween. It was a short step to include the fair maidens and (the former viking) St. George. The dragon got it's start with McCall's 2335 but took creative departure using hand stenciled (by St. George) fabric for the body, modified fairy wings, bubble wrap stuffed tail and crystal studded sparkle organza for claws and spikes.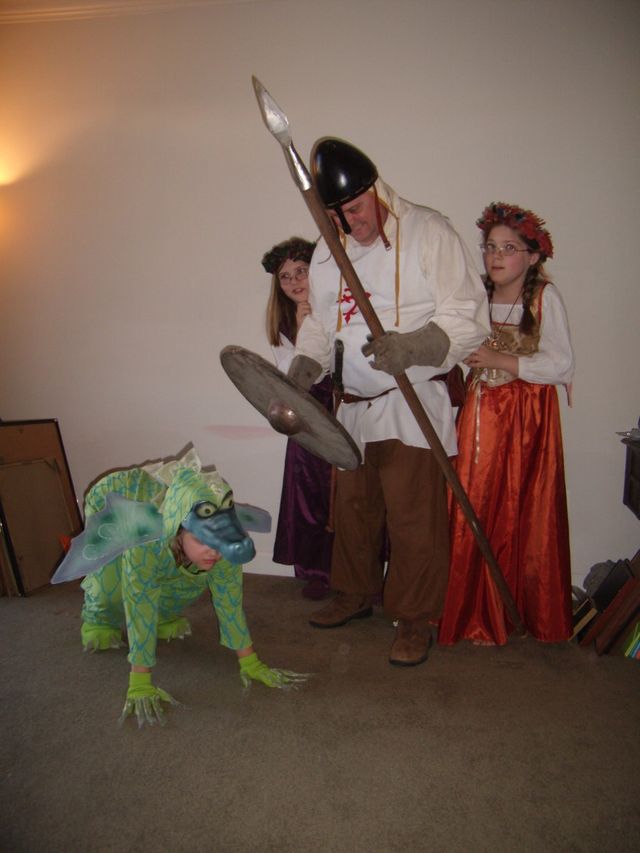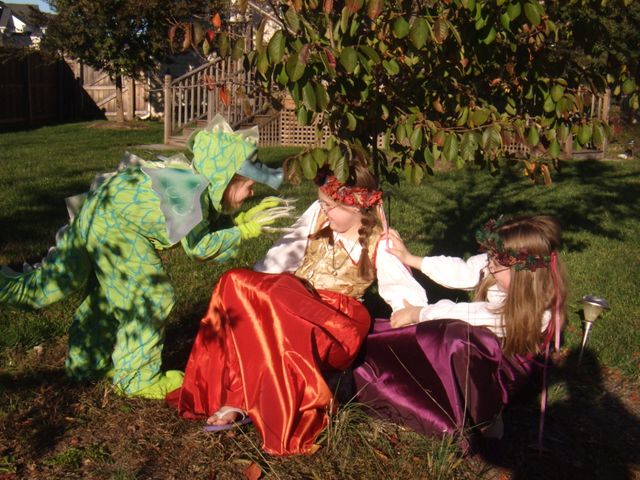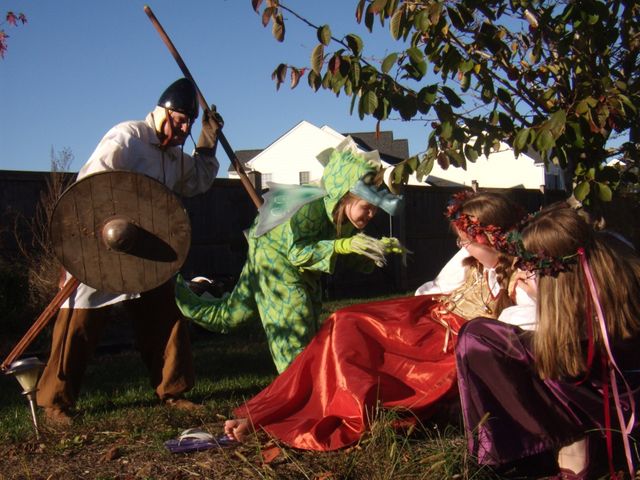 St. George to the rescue.