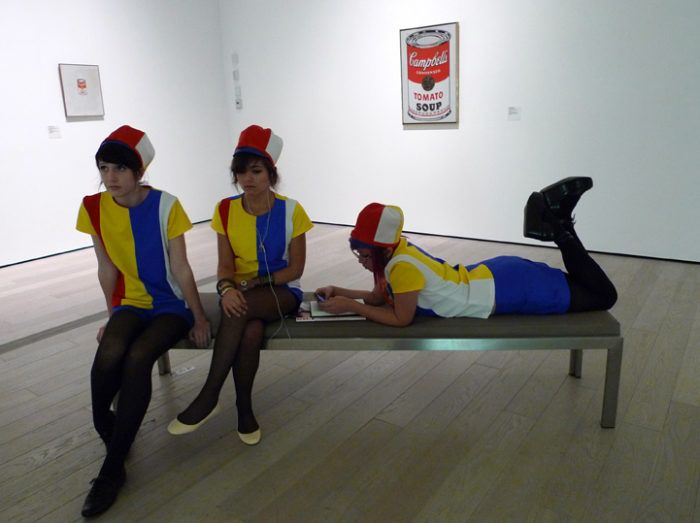 I couldn't find polyester in the colors I wanted. I used super spandex on the matte side.
I drafted the patterns but it was a basic T-shirt pattern that was color blocked and simple shorts. I can't say I designed what already existed.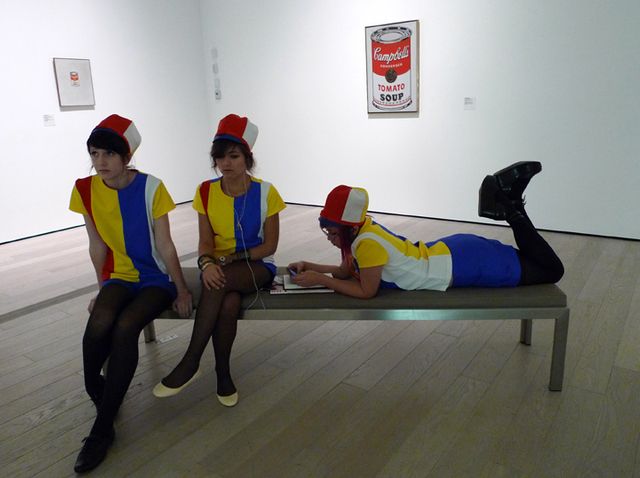 MOCA had an art show about POP art and food. A conceptual artist asked to to recreate the iconic Hot Dog on a Stick outfits.