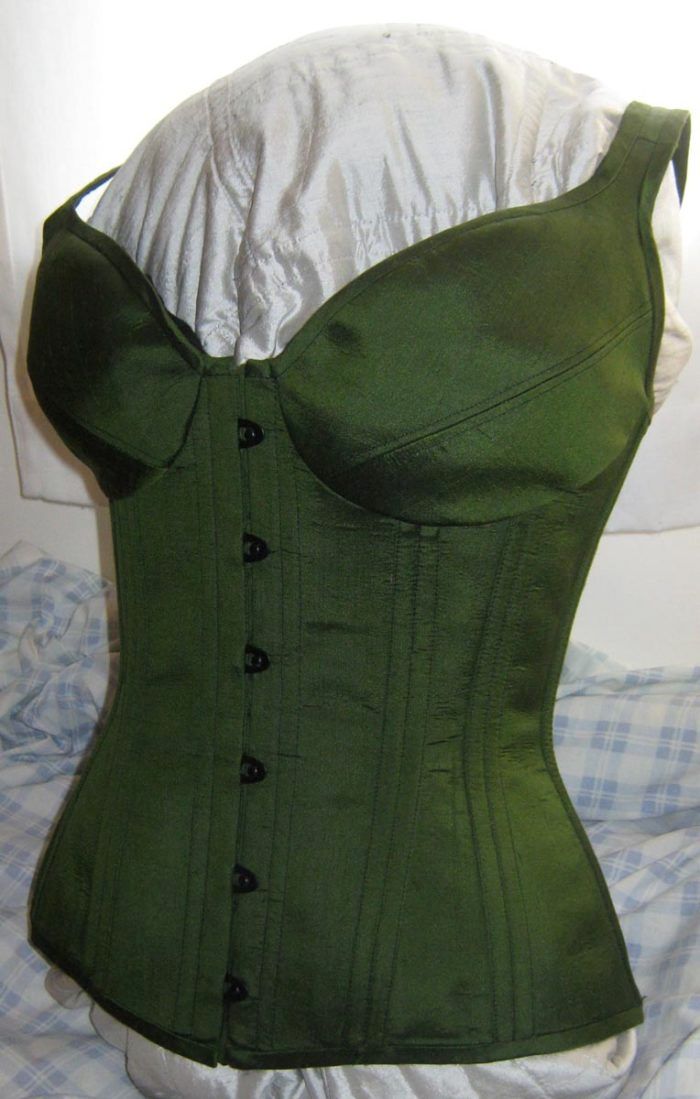 The corset is made from Olive dupioni silk fuzed to black coutil. Black corset busk, and black grommets. External bone casings, holding two quarter inch spiral steels each.
The pattern was developed using a combination of flat pattern drafting (The body) and draping (Draped the cups over a dress form with a padded bra). It took some fiddling, but eventually I got it sorted out.
I sewed the binding on the outside by machine mostly, expect in a few spots where it was too close to the boning (Oops). On the inside I sewed it by hand. When I was sewing the binding over the top of the cup I purposely made it tighter, so it curves in gently.
I decided to go ahead and try a floating modesty panel, and used this post as a guide: http://electradesigns.livejournal.com/59659.html#cutid1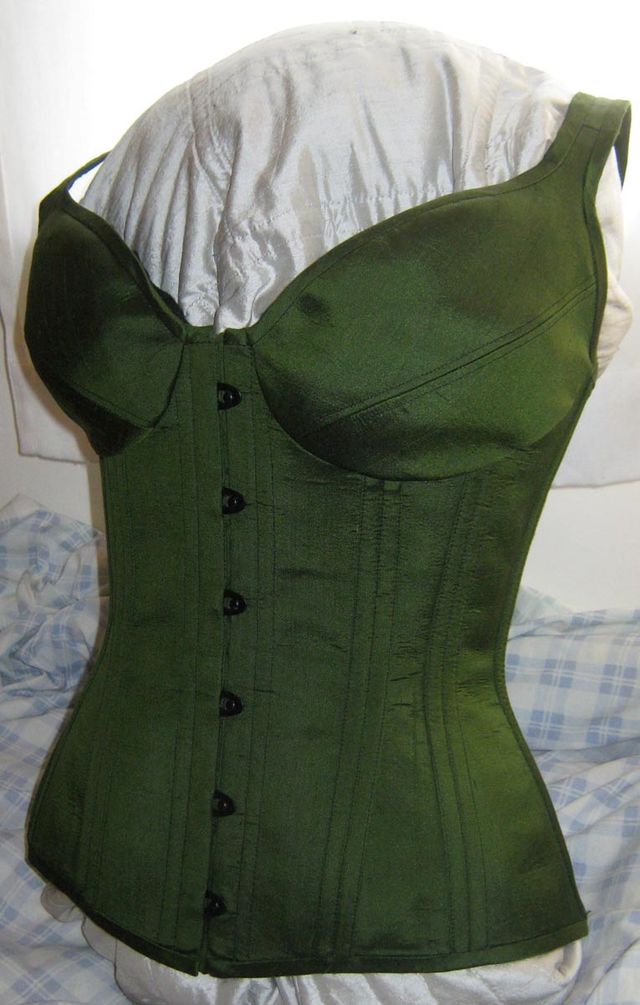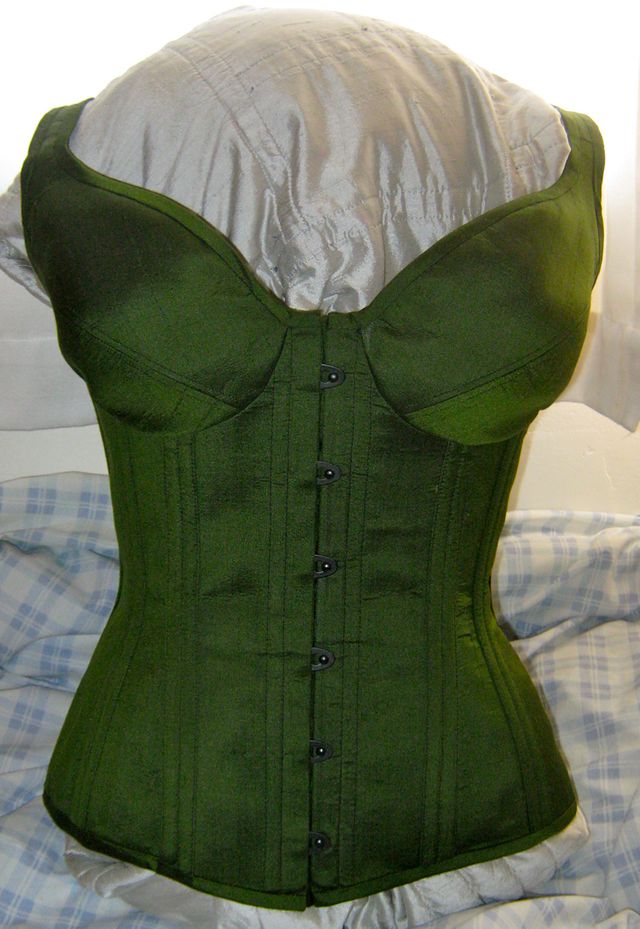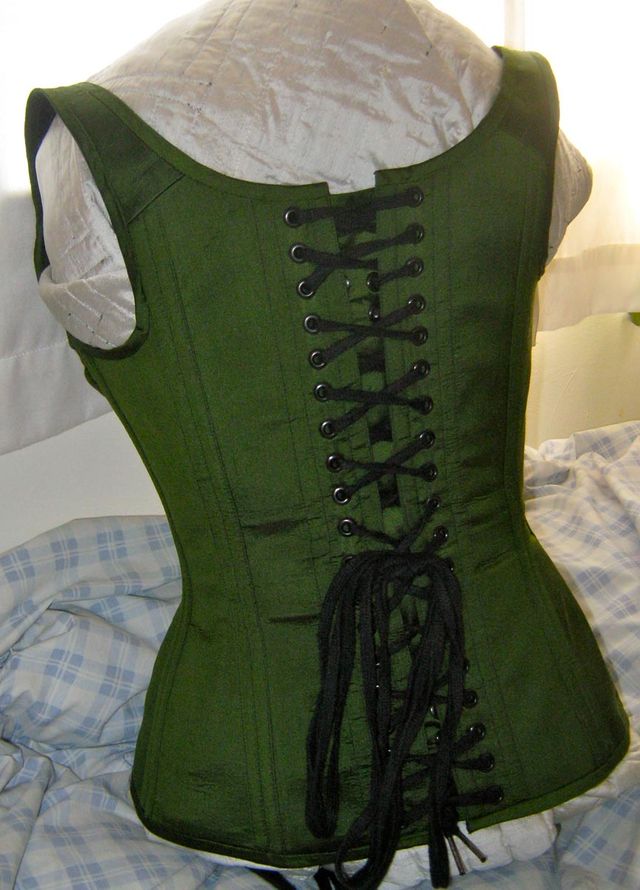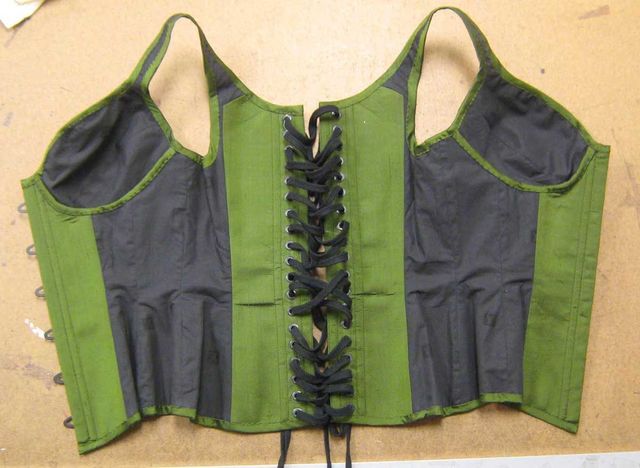 Interior- a lucky find! Black on black Louis Vuitton print cotton for the lining!