Stunning dark green winter jacket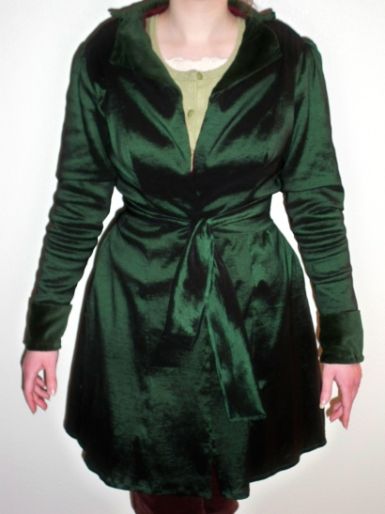 This is my favorite coat ever! It is basically the same style as every coat nowdays, but the main difference is the rich dark green color and the use of taffeta and velveteen as the fashion fabrics. I made it from the "Edwardian Jacket Pattern" from www.sensibility.com , though I made quite a few changes to the pattern as is usual for me. I lengthened the jacket, added width to the side front and side back pieces, and made a wide belt sash to tie around the waist.
Unlike other winter dress coats, I interlined mine with polar fleece and lined it with a thick interlock knit. This way I can wear it to church over my thinner dressy outfits without catching a cold!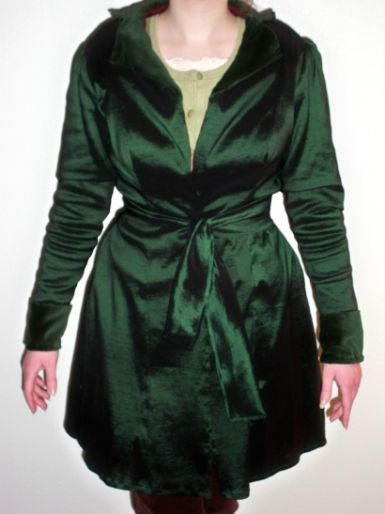 Dark green stretch taffeta coat I made this winter.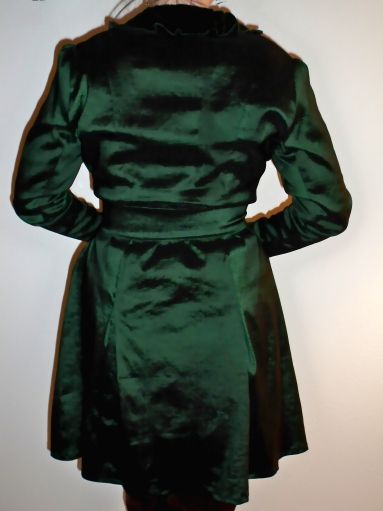 Here's the back of the jacket.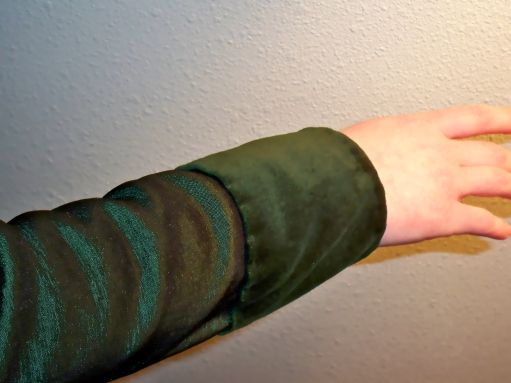 Wide velveteen cuff at the sleeve end.