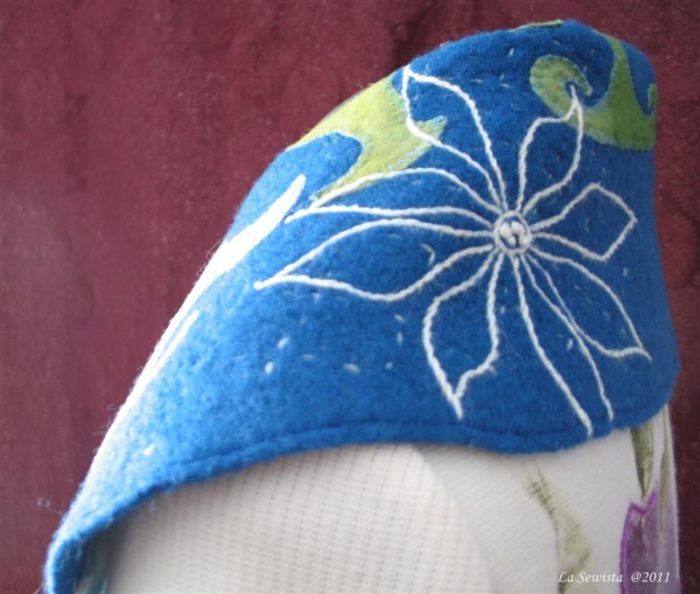 After seeing a gorgeous Anthropologie sweater for over 400.00 I decided I could make my own version. I recycled a white knit sweater with a Peter Pan collar for the project. It was great quality, would be worth the effort, and would hold up to the painting process. I cut off the small collar and got rid of the plain white buttons as well. Then I began to paint from my imagination, using watercolor, dry brush, and stenciling techniques. Once painted the flowers were embroidered with heavy wool yarn, not really shooting for any realism.
The collar was made from a piece of felted blue wool I made from an old sweater. It was first stitched all over with a cross hatch of white wool yarn. Free form pieces of hand dyed wool were appliqued to the collar with a blanket stitch using hand dyed flosses. The last step on the collar was to add the flowers which I did in an outline only but mimicing the ones painted on the sweater.
My last touch, and nearly the hardest, was adding the wooden buttons. It wasn't easy finding the button I wanted to fit the existing buttonholes. This sweater has two pockets and the flowers are painted over them and over the front band in sort of a trompe l'oiel effect. My end product does not look like the original inspiration. I like this one better!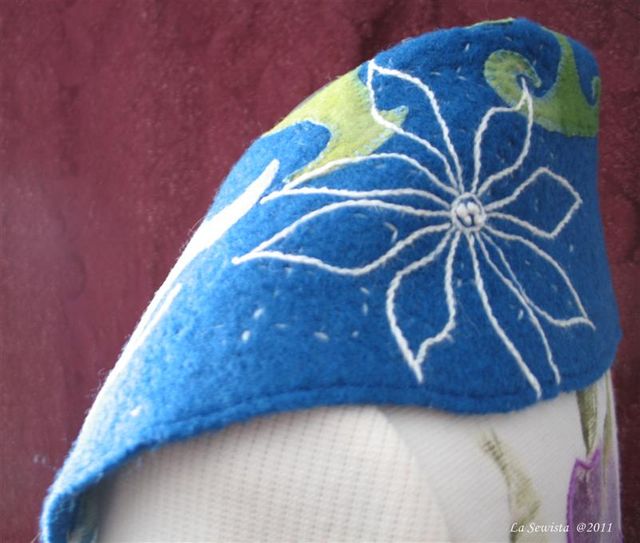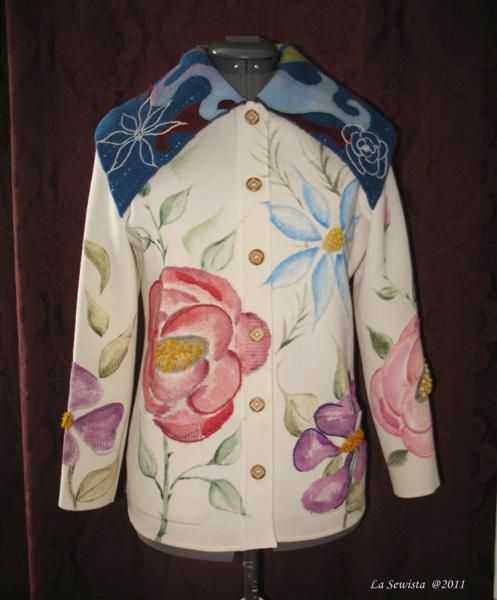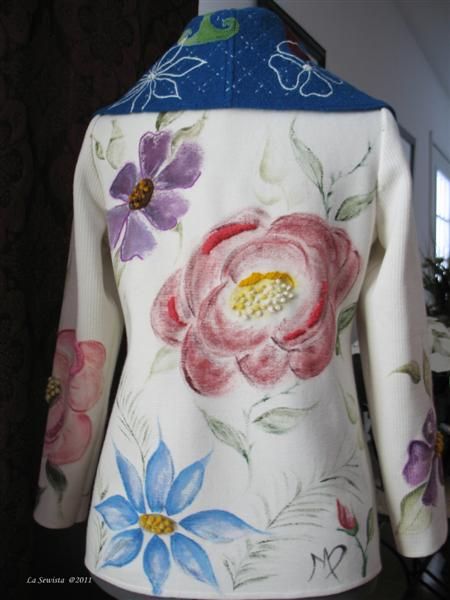 Hand painted sweater back.