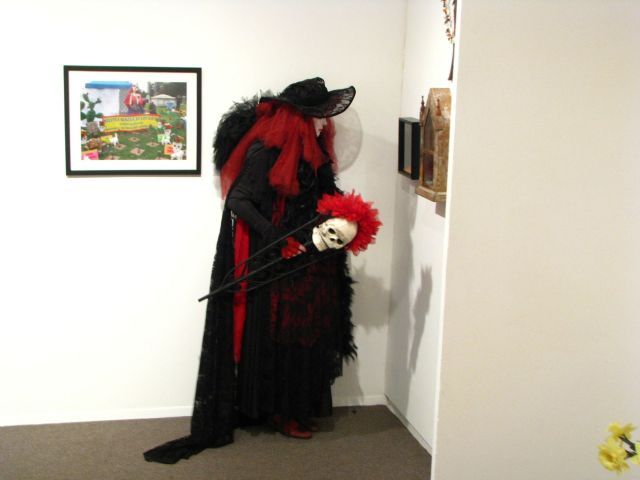 Here I am at a Dia de los Muertos (Day of the Dead) celebration at an art gallery in 2009. My costume started with an old long black dress and a commercially made witch hat. The hat has a big "plume" made from silk organza torn in narrow strips, and then looped and stitched to heavy millinery wire. The hair is plain red nylon tulle, spray painted a bit with black, torn in strips and stitched to the under side of the hat brim. Over the dress are multiple layers of red and black laces, longer in the back to create a train. As an artist, I have been primarily a mask maker. I made the skull from cloth mache (layers of cloth and glue, painted with acrylics.) The handle on the mask is rattan pieces from an old broken chair. I added old black shoes smeared with red paint, black lace tights, red gloves from the dollar store, and a black feather boa and was ready to go have fun! I also wore this to a Halloween party with the theme "Big Wig."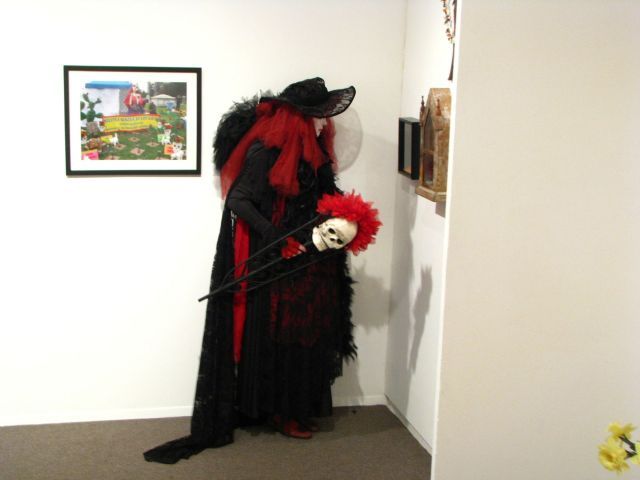 Here I am looking at art.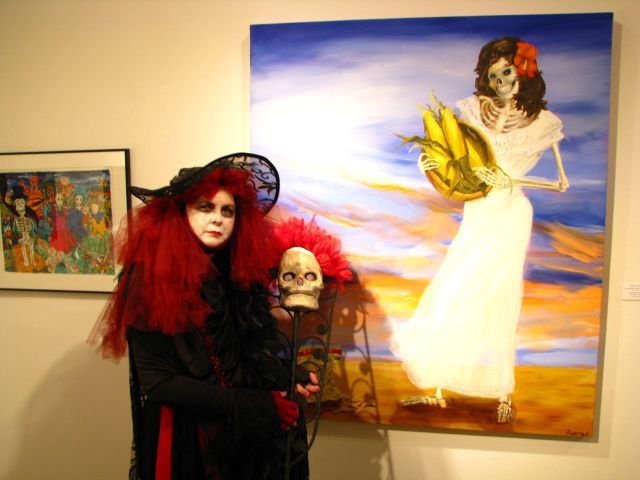 Posing with more of the art.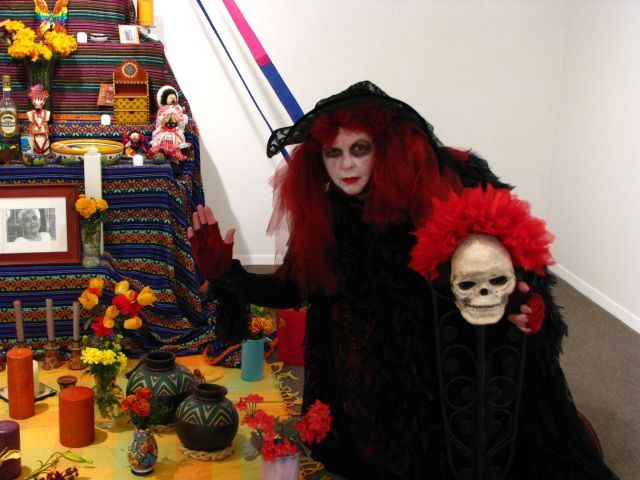 Posing with objects at the altar.
Get the latest including tips, techniques and special offers straight to your inbox.