Recycle, Redesign and Rewear!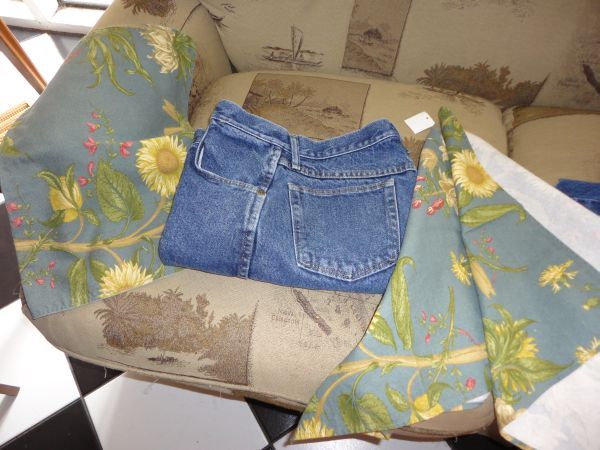 This project is one for my students in Fashion Design to try their hand at recycle and redesign. Lots of handwork involved unless you have a sewing machine that will sew really tough, thick fabric.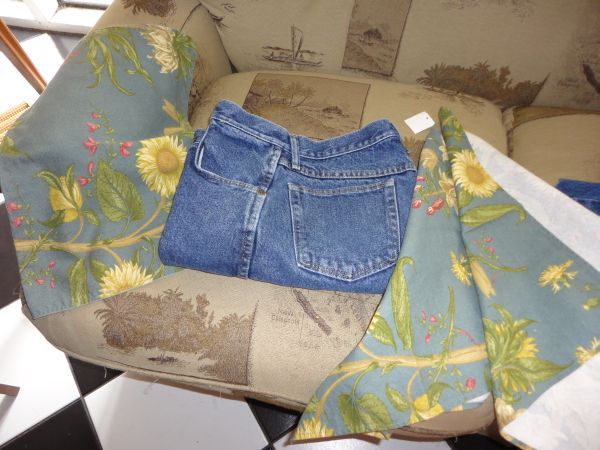 You will need a pair of old jeans, some fabric for the lining of the purse and a placemat. I purchased some matching table napkins with the placemat from a second hand shop to use in this purse/bag. Cut the legs off several inches below the crotch area. Save the legs to make straps out of later.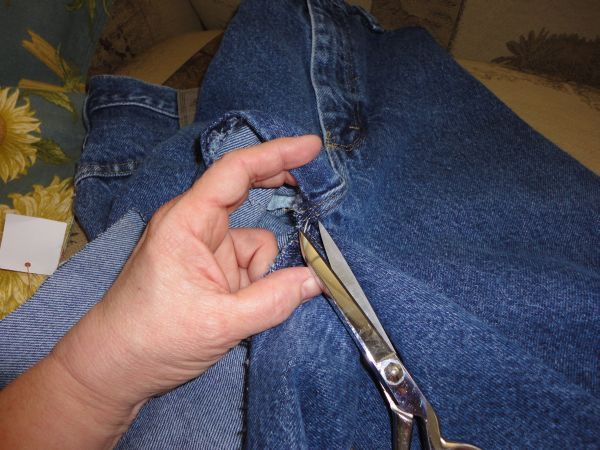 You will need to open out the crouch area all the way across and up into the crouch a few inches. This is to re-align the fabric over on itself so that there is no bulging area. Once it is resewn, then turn inside out and sew across the botton, just above where the crouch area was resewn. I stiched it twice to make sure I had a good strong seamline and then cut the excess off.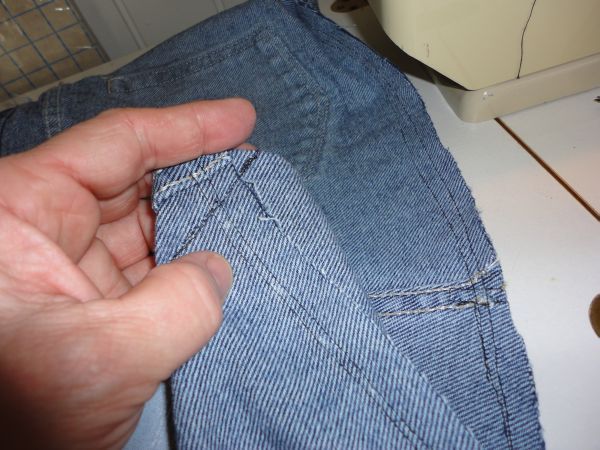 After making the stitch across the bottom, score across the two corners on the inside to give your purse/bag boxed shaped corners. From this point, turn the bag around and make a 'lining' for it out of the two table napkins, sewing right sides together. Place inside and fold the edges down, attaching the lining to the top edges of the jeans. (If you are using the placemat as a flap, you will need to cut to size and put in place before you sew the lining in place. Also, insert the straps made from the seam lines of the leftover leg pieces.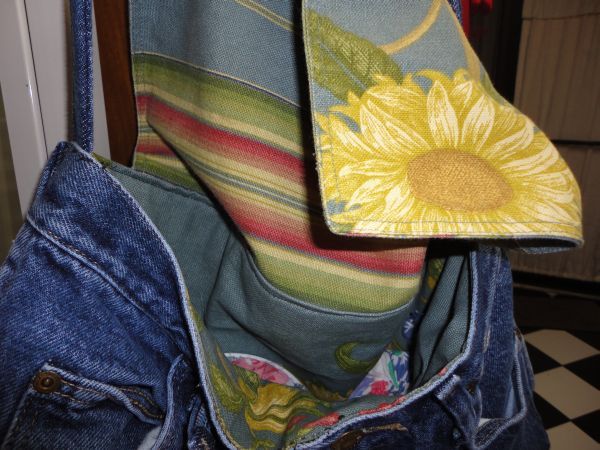 Fairly good bit of handwork to finish and a thimble is a MUST for me to get it all done. The lining matches the flap. I personally won't use as a purse since it is so floppy and not secure, but it will make a good project bag for me to carry around my handsewing for a quick trip!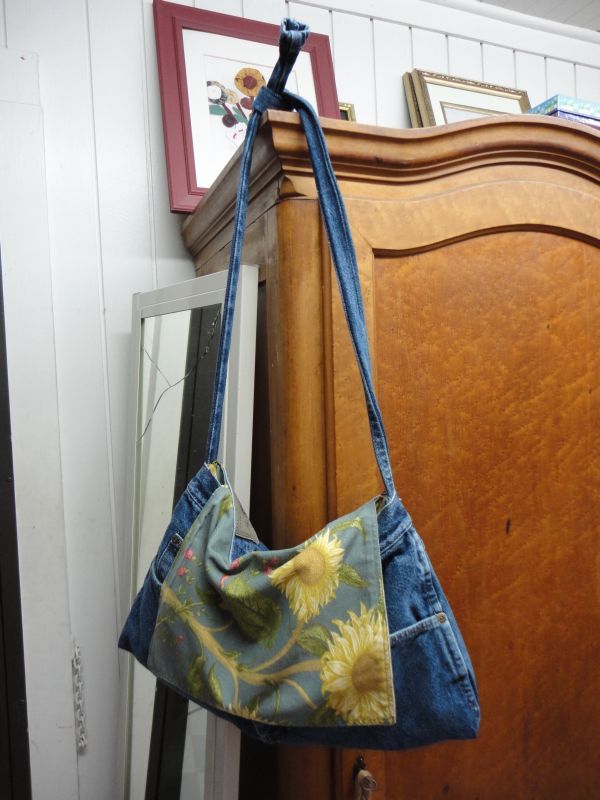 All in all, I liked the finished project. Not something I would do for a living by no means...LOL...but I enjoyed making something out of something else! Going to try another one and use the embellishments we have been working on. Have fun...