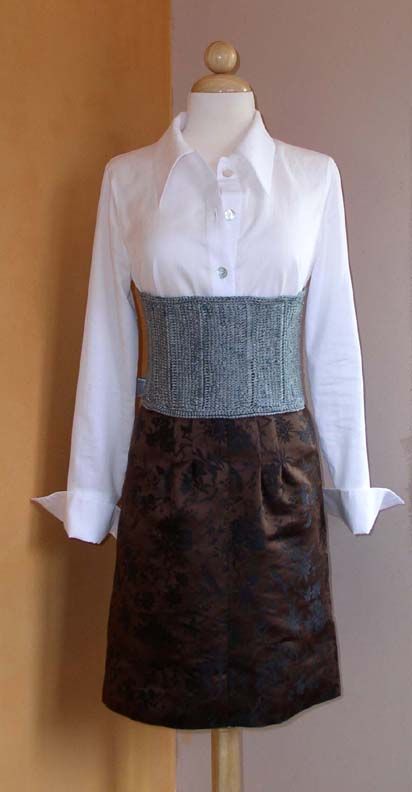 This project was one of my early experiments in combining sewn garments from contemporary and vintage patterns. In doing so, I also combined gendered attributes.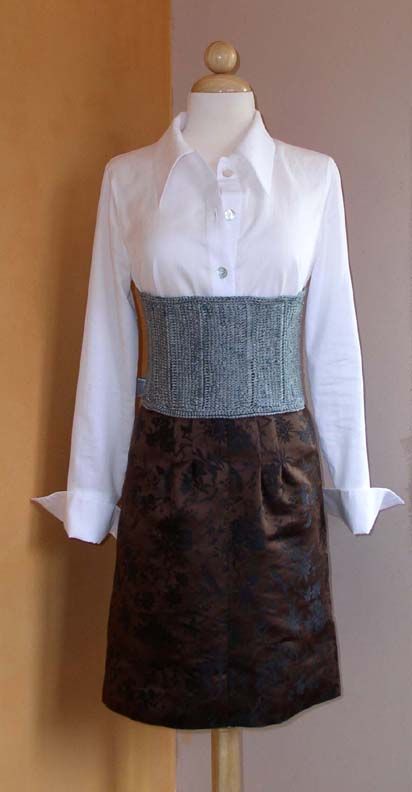 The 'Media Mixing' refers to my coordination of a hand-crocheted project with my sewn garments.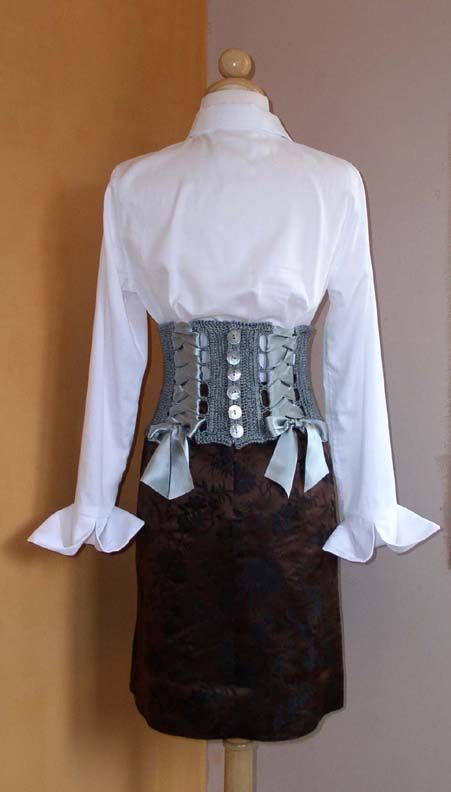 The Skirt I created in silk and rayon Chinese brocade by considerably shortening a circa 1945 Vogue pattern. I slashed the back of the skirt for walking.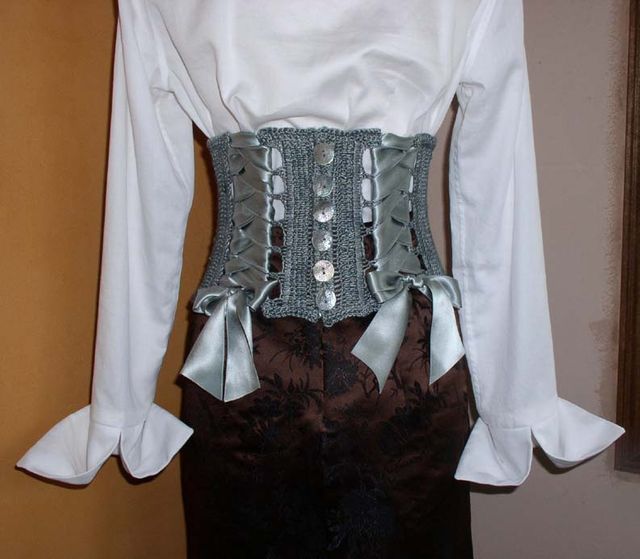 The Corset is based on a design in Vogue Knitting, Holiday 2004. I deviated from Vogue's material recommendation by using Alchemy Yarns of Transformation bamboo in pewter. It has a wonderful finish not unlike silk to such an extent, I refer to it as the poor man's silk yarn!
Of course, the double-side satin ribbon lacing is 100% silk!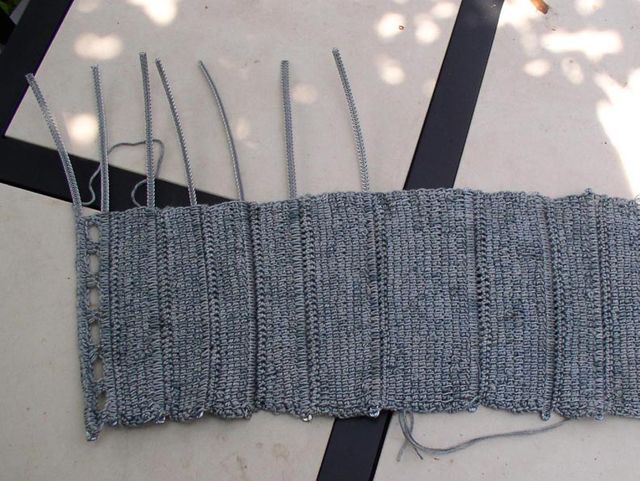 Corset Construction was another result of my deviating from Vogue's instruction. Rather than using the prescribed plastic feather boning, I used 1/4" spiral steel cut to length, tipped and then incorporated in the crocheted pattern as the edge finish.
The bamboo yarn is crocheted around each bone and the infill is patterned in Tunisian Simple Stitch.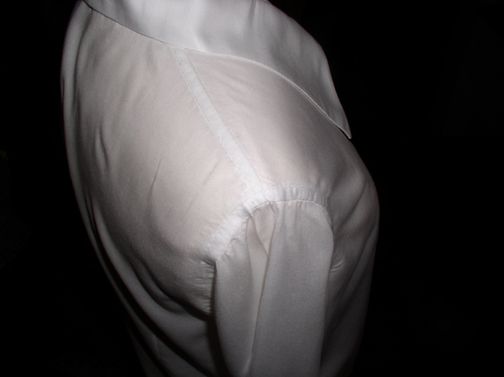 The shirt (yes shirt, not blouse!) is from current Vogue pattern 8287. I tailored it in Swiss pima cotton satin batiste and stitched it using machine-felled seams for masculine detailing.
I have it heavily starched at the cleaners which assists in maintaining the masculine integrity as well as stabilizing the un-linked French cuffs.