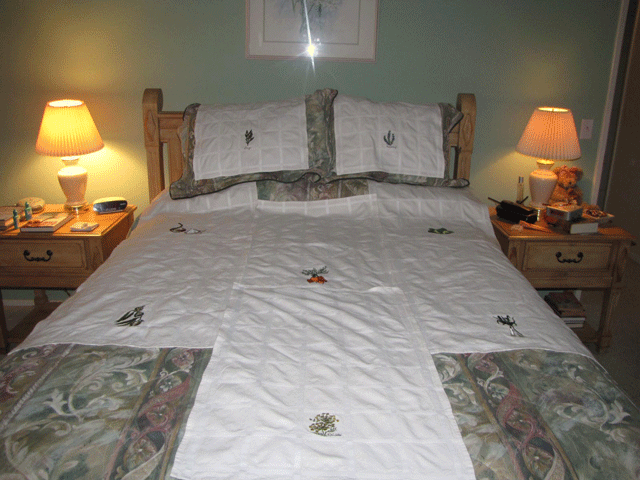 I was given a project to combine some beautiful tea towels that were given as a present but the receipient lives on a ranch and tea towel were not really useful, but she did need a new bedspread. So it was passed on to me to come up with a design and find some fabric that would bring out the beautiful French hand loomed cotton and embroidery on the towels. I found a heavy woven cotton with a design that complimented the towel's design. I used a sage colored ribbon to separate and deliniate the towels and the new fabric. Once I had the towels and heavy cotton togeter, I used a heavy muslin on the back and attached the ribbon through all thicknesses to hold everything together. I had enough left over for pillow shams and three other pillows. I really turned out beautifully.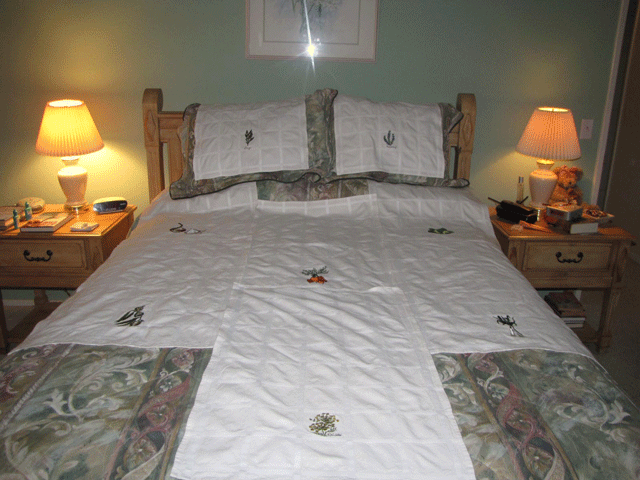 I was recently given a job to make a bedspread out of beautiful embroidered tea towels. All I knew was that the bedroom was green and the bed was queen size.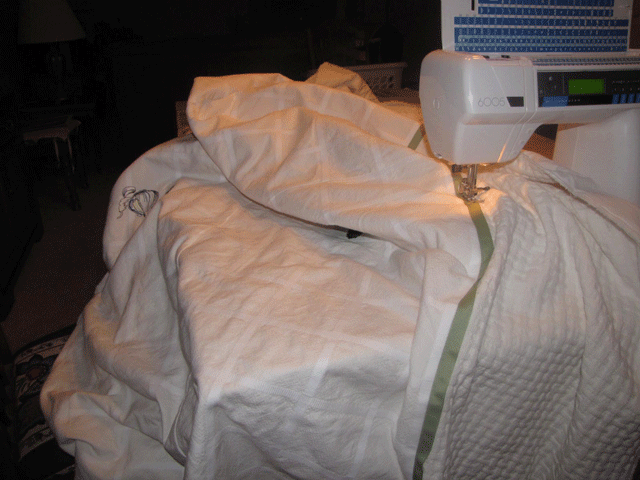 Here is the fabric and ribbon and tea towels being combined.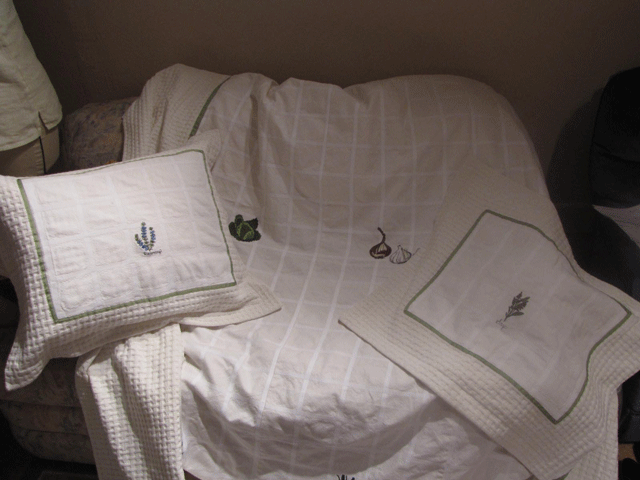 Finally done and ready to be sent!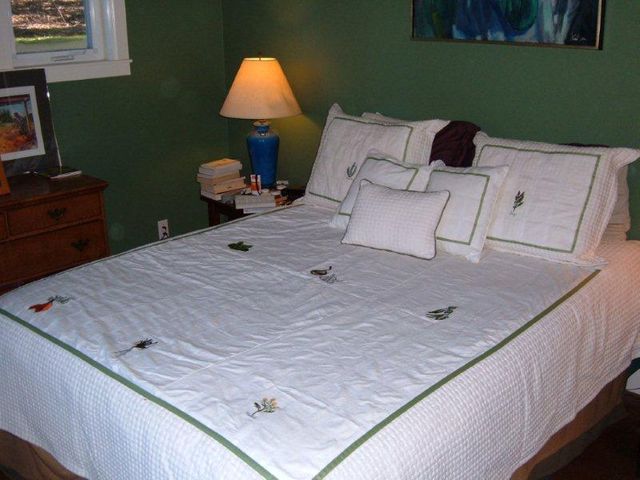 The final product and the final "resting" place.