The Spring Day Tote Bag & Fabric Flower Brooch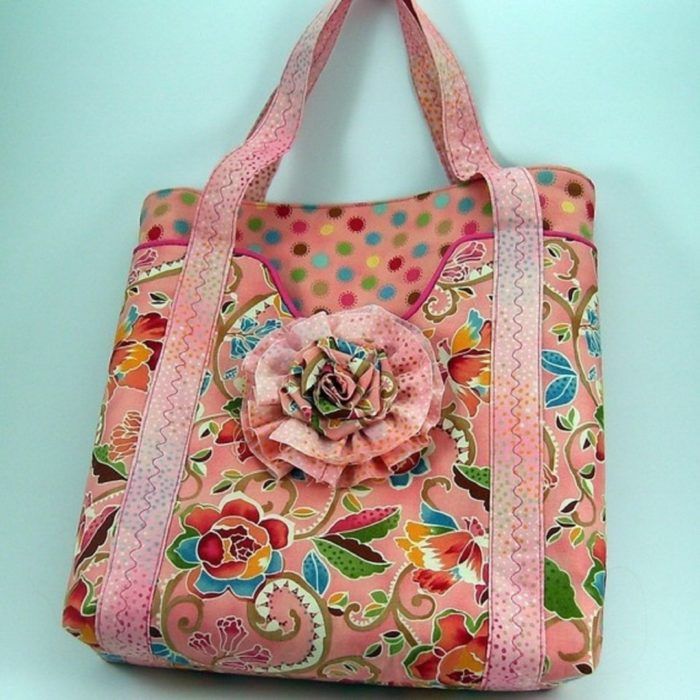 Here is a tote bag and fabric flower brooch I designed, which was chosen as one of the top 15 sewing projects of 2010 at Martha Stewart's website.
The tote bag measures about 12″ x 11 1/2″ and has a 2 1/2″ gusset. The handle drop on the bag pictured is about 5 1/2″, however you can make the handles longer if you wish. 
There are 2 large pockets on the outside of the bag, 1 in front, 1 in back. There is 1 pocket on the inside. This tote is fully lined and is nicely padded. There is a magnetic snap closure.I used 3 coordinating fabrics to construct the pictured tote. My fabric is Boutique by Chez Moi for Moda. The outside pockets have piping at the top edge. I added decorative top-stitching as well. I made the fabric brooch with 2 matching fabrics. It has a brooch pin back and is removable. 
The pattern is available at http://www.etsy.com/listing/61466853/spring-day-tote-bag-and-fabric-flower