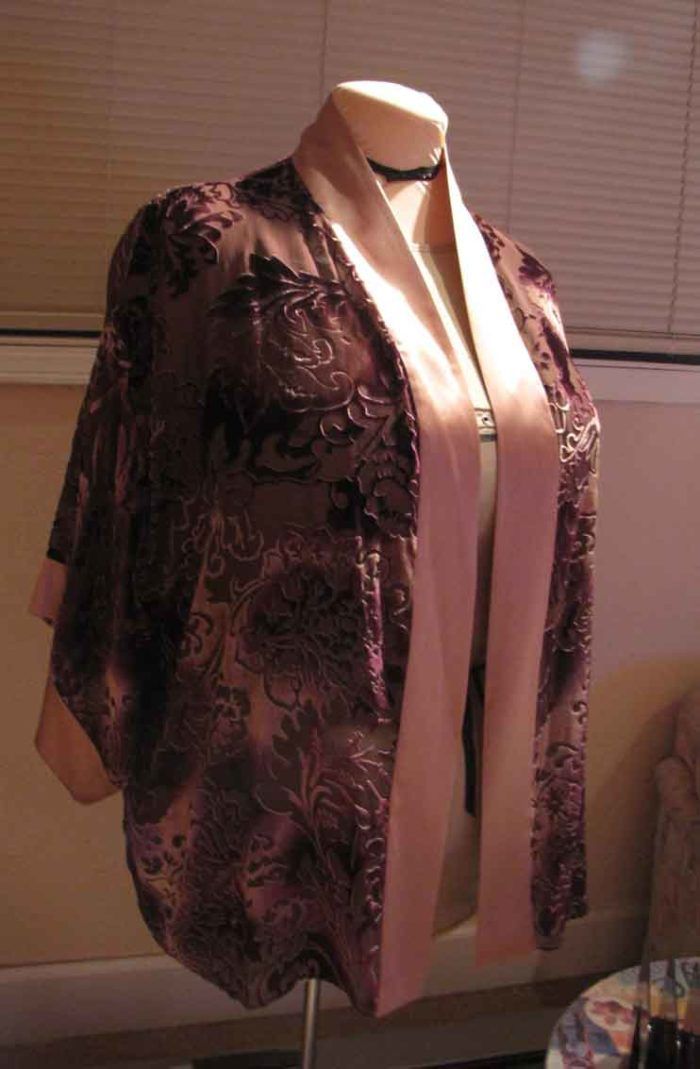 I know everyone has a piece of fabric they have purchase just because they loved it, but had no idea what to do with it. I am no different. I love to shop at Britex Fabrics in SF when they have a sale. Their remnant floor holds my attention for hours. I purchased this piece years ago and was bound and determined to use it. I was also inspired by a slow sewing article I read in Threads. I drapped the fabric on my form and stared at it for awhile, till I decided I wanted something I could wear dressed up or over jeans and still wear if I ever loose weight.
I pinned the shoulders and cut the neck line and decided I had enough to make basic kimono sleeves but still needed to find a contrast to add some interest. So I found this beautiful silk georgette in a little store in Napa that is perfect.
The shoulder seams are french finished but the arm holes seams are Hong Kong finshed with matching bias tape; the bottom hem is a 'wrapped' application using a loose hem stitch that nicely rolls the fabric in. I didn't add side seams but slit down from the shoulder and re-enforced the bottom of the armhole before sewing in the sleeve piece.
I sewed the trim on the sleeves and around the neck and front on the machine but they are turned in and hand sewn with silk thread with very tiny stiches on the inside so they don't show through the very unforgiving silk – which was the slow part –
I am very happy with the way it turned out and now I am turning my attention to another piece of silk remnant from Britex…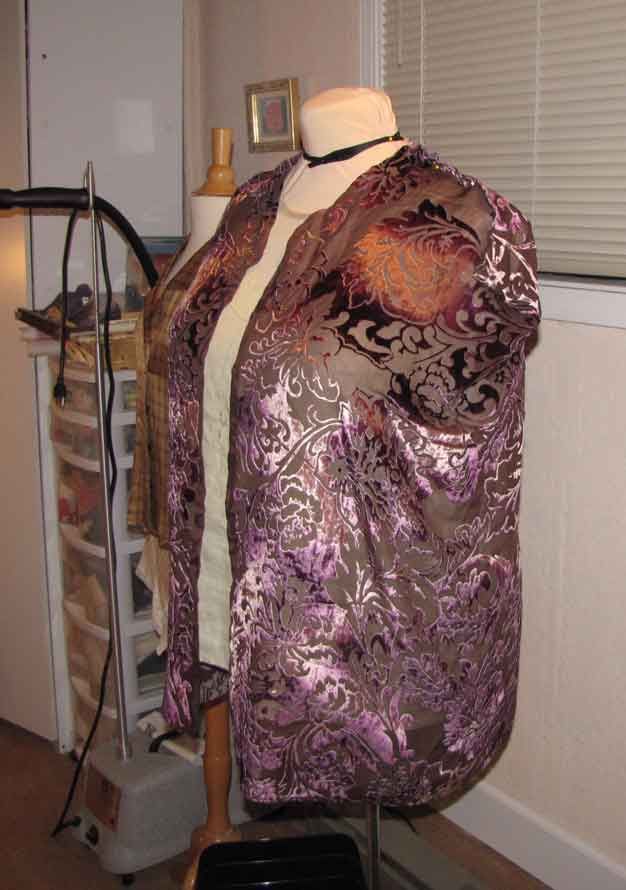 Fabric wrapped around my dress form.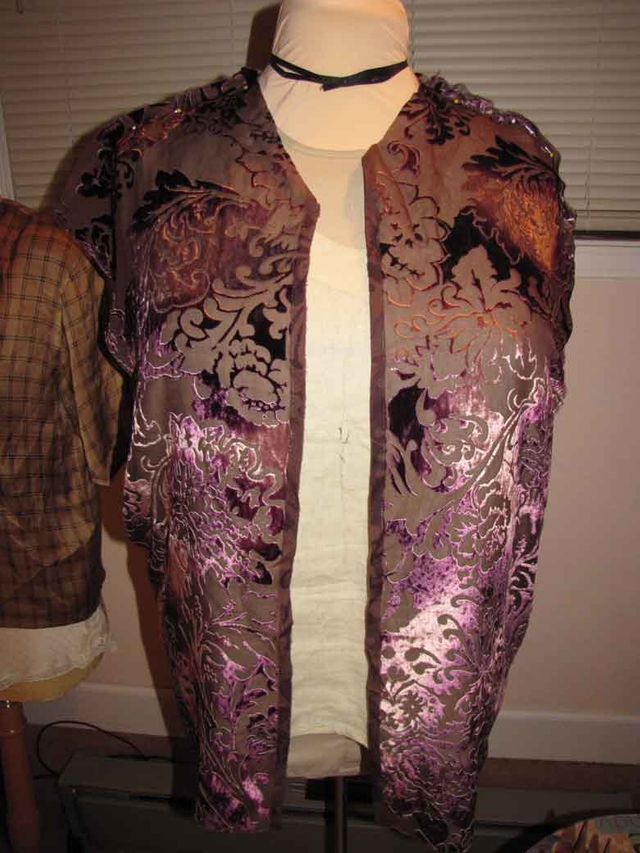 So I just stared pinning. And once I did, I wanted to make something I could wear if I ever loose weight. The smaller form the the left is my old form!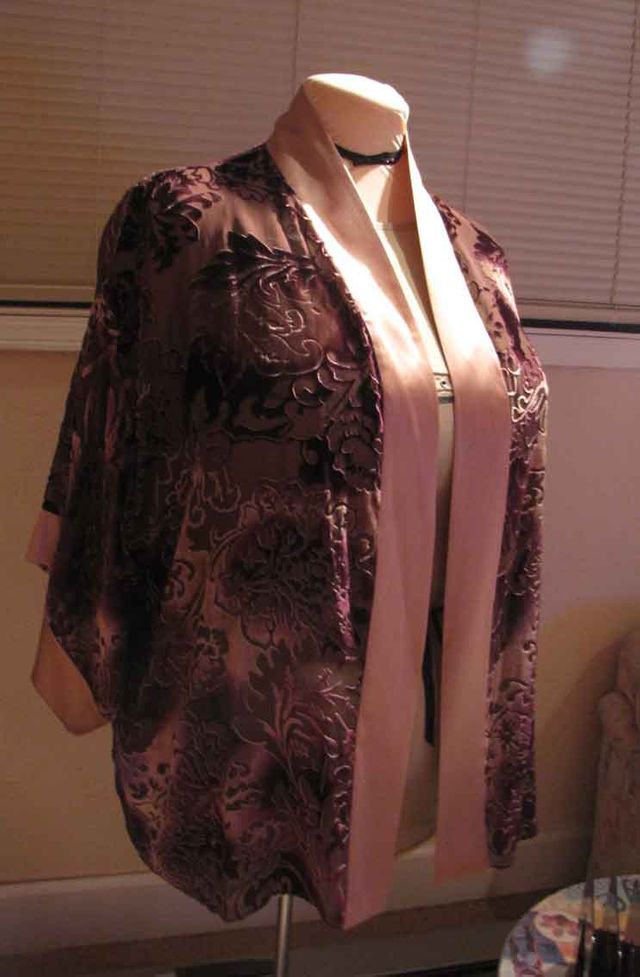 The pale pink silk I found at NorMar fabrics is a perfect contrast to the dark rose and purple colors in the velvet.