My First Project – Pillow Politics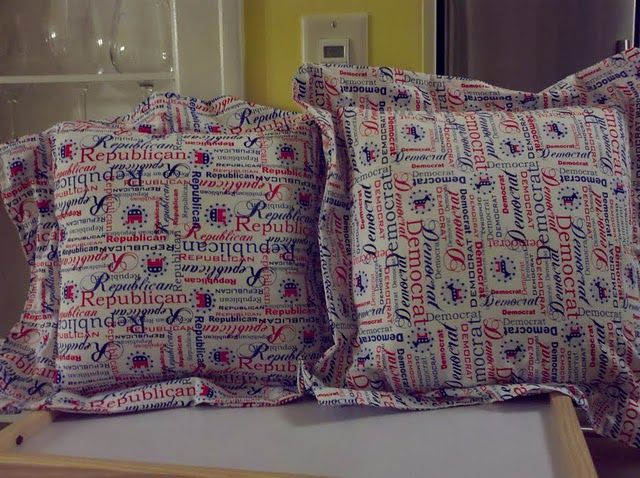 This is my first project. As you see I can't even shoot a photo straight. I managed to sew the outer seam on the first pillow on all 4 sides and had to go out and buy a seam ripper to open it up and be able to stuff in the pillow. Lesson learned? No way. On pillow #2 I sewed the INSIDE seam on all 4 sides. Got some good seam ripping practice in.
These pillows lay on our bed ….it's the only thing we fight over.