Kelly's custom party dress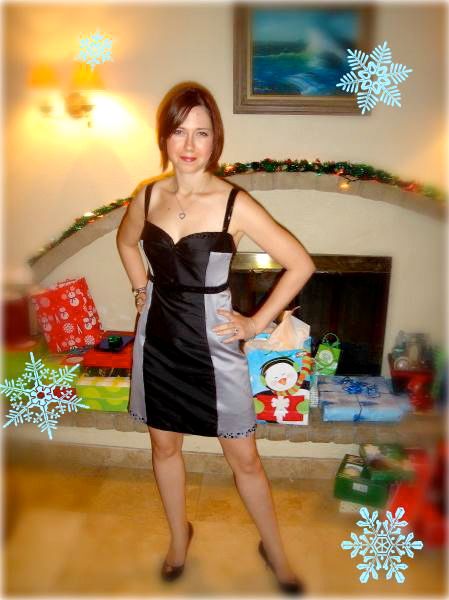 I made this custom fit dress for my friend for her Christmas party. For my design I made the center in black silk and the rest in a mix fabric silver grayish semi stretch fabric. Having the dark down the middle made it very slimming. I hand beaded the bust and bottom of the dress. I hand sewed sequin trim to the waist with a bow and hand sewed the straps on. I made my own seam binding out of leopard print bandana. I couldn't find the matching gray zipper so I used a black invisible zipper with a black hook/eye at the top. I made a lining for the bottom part. Orginally she had to have this sparkley tulle under the dress so for her I busted out and figured out how to use my ruffler attachment and then she didn't want it. I like it better without it though. I did include a pic with it.
Kelly has worn her dress for her Christmas party, a family photo, Anniversary dinner, and states she is going to continue to wear it. Now I'm commissioned to make one for next year for her.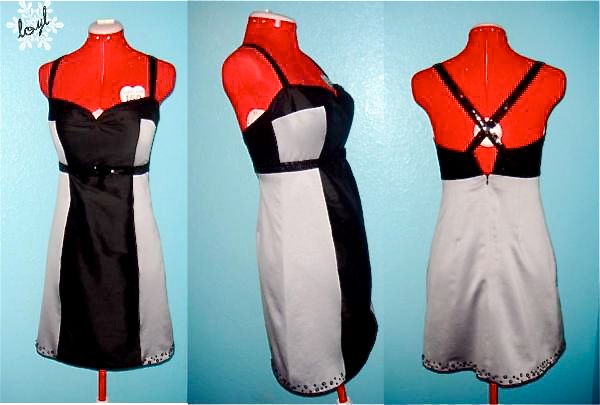 Front/side/back view for dress on dress form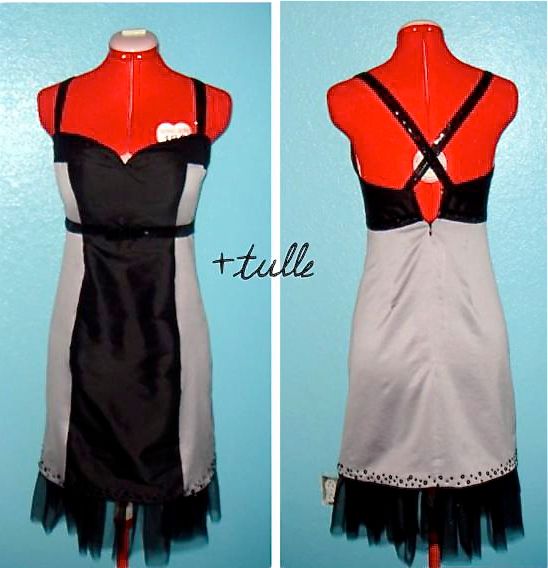 dress with tulle...which was later taken off