SUMMER SEWING AND CRAFTS CLASSES FOR ADULTS AND CHILDREN AT THISTLE COTTAGE STUDIO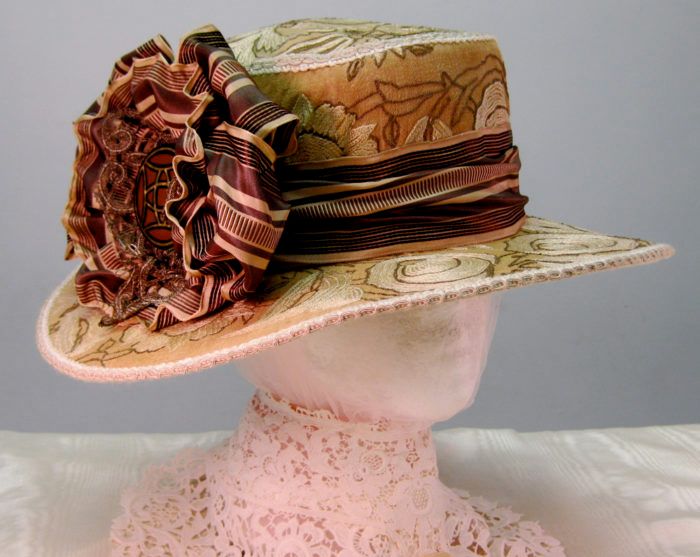 Thistle Cottage Studio Blog
It has been a very creative, exciting and productive year thus far at Thistle Cottage Studio!! Many of our students are planning to return this summer, making it our busiest season on record!! The best kept secret in RI maybe has finally leaked out!! Our Sunday Mommy&Me; beginner sewing class is as popular as ever, and our little ones (ages 7-9 years old) have produced some very impressive projects!! Children of this age range must be accompanied by a parent or adult guardian. This year, our students (ages 7 -12 years old), enjoyed our Closet Monsters project, where they got to design and make a Closet Monster from old recycled clothes, that also taught the lesson of keeping waste out of the landfills whenever possible, for a greener planet!! The project kicked off with a party to honor the event, with contests for the best sketches, hilarious biographies for each monster written by the students, with prizes and desserts. Many Beginner Sewing Skills students created some really fabulous duffle bags, lounge pants, skirts, and aprons!! More advanced students created prom dresses, jackets, skirts, day dresses, a bathrobe, pajamas, and even costumes!! Several students learned Pattern Drafting for the first time, and got to prove their paper drafts in muslin fabric, creating a body double/ fit model, from which all future patterns in Drafting II and III are created from. We will be repeating Pattern Drafting I&II classes throughout the summer, beginning in June.
There were also millinery classes, painting on silk, and our newest courses in Fashion Sketching and Drawing From Life!! Whether you are 7 or 70 years young, it's never too late to explore your creativity! Thistle Cottage Studio offers a warm, inviting, and nuturing environment to do just that!! Many of our repeat students have been with us for 2 years!! Many have gone on to be accepted into fashion design schools with advanced skills!! Some are retired and are enjoying rediscovering their latent talents. Whether you are a first time beginner, building a college portfolio, a career professional, are retired, or looking to refine your existing skills, our courses are designed to challenge your creativity, and build the skills you need to bring your ideas and goals into reality!!! We have continued our tradition of grooming our 11-14 year old students, to enter the annual
Providence Performing Arts Summer Arts Scholarship competition. This year, we are so very proud to announce that Ruby Schnirman is our 4th winner in three years!!! She will be using her $500.00 prize award to continue studying Drafting II, and more sewing classes.
In our latest outreach efforts, several workshops will be offered at the Greenville Public Library, the North Providence Public Library, and the East Smithfield Public Library. More libraries may be added as the year progresses. We will be posting those programs as the dates are set.
Classes at TCS are offered Wednesday through Sunday, with two sessions per day, from noon to 3pm, and 3-6pm. All courses run for 8 weeks, and classes are 3 hours long, making it possible to accomplish quite a lot in that time frame!! Class sizes are kept very small–just 3 to 4 students per session, for maximum one to one attention. For those interested in registering, we suggest that you do so at least two weeks before your desired start date, to insure your desired time slot, but remember, space is limited, and we are expecting to have a very full calendar this summer!! Payment is due at registration, at which time your first project is discussed, and your supplies list is explained. Our rates are the most affordable in the tri-state area!!! And we've done our homework!!!
Please give us a call for more information at 401-231-4343, evenings after 7pm. Talk soon!!!
PS–For your safety and peace of mind, Thistle Cottage Studio now conducts criminal background checks on all incoming students, and the parents of minor students.There is plenty of free parking. We accept cash, personal check with positive ID, and major credit cards.