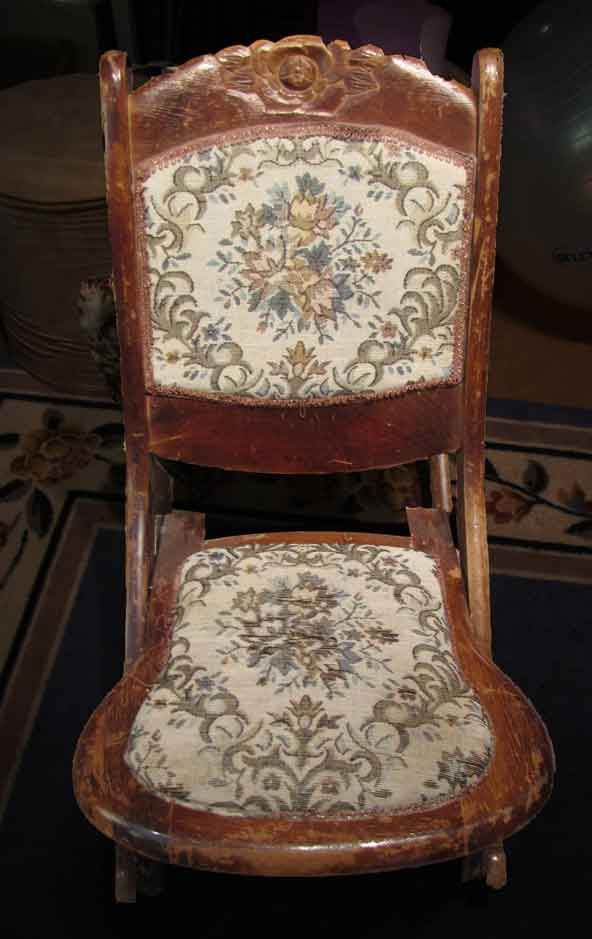 I found this little folding at a garage sale for $10 and thought it would be great for my daughter's dorm apartment. But it was in bad shape. Since the chair was put together with rivets rather than screws or other fasteners, it had to be refinished assembled. I have done a couple of upholstery/refinish projects but this one tested my patience.
First I removed all the old fabric and padding – I think there were about 150 staples. Then I started removing the finish. I started with a mild 'green' stripper, then went to something a little stronger and then I went back a third time and got the strongest stripper available. No luck. I finally got two sanders, a belt sander and a smaller one for the tiny corners and details.
Once all the finish was off and I could see that there were about 3 different woods used, I choose a dark cherry stain to blend everything together and a spray on matte finish varnish. Once dry I went over the whole thing with very fine grit finishing sandpaper and then furniture polish.
Once the frame was done it was time to put the seat and back on with about 150 staple and glue on the trim to cover the staples. One additional thing I did was to make a strap to keep the chair closed when it is not being used. I am sure she will like it.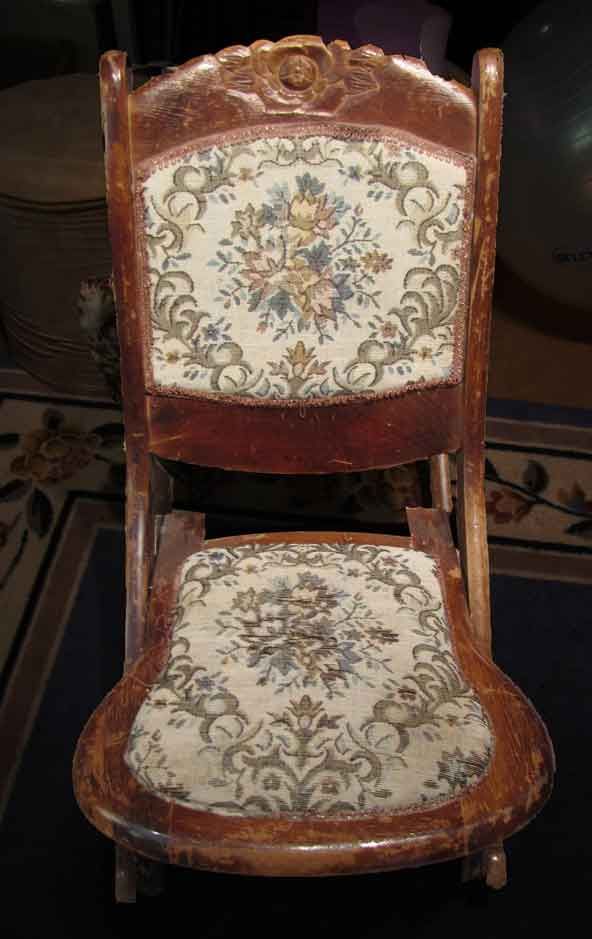 This is the chair as I purchased it from a garage sale for $10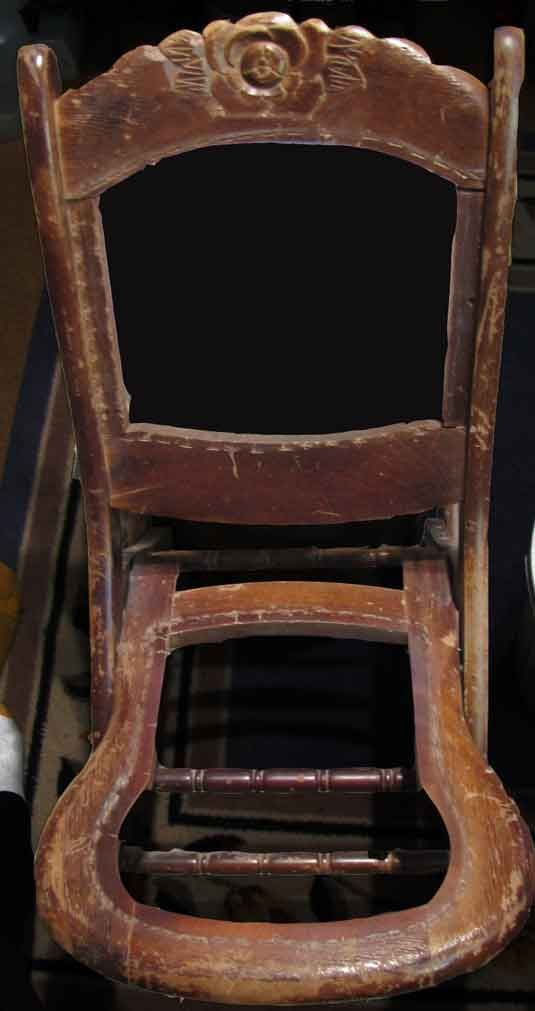 Once I stipped off the upolstery, it took me weeks to get the finish off that was so badly damaged.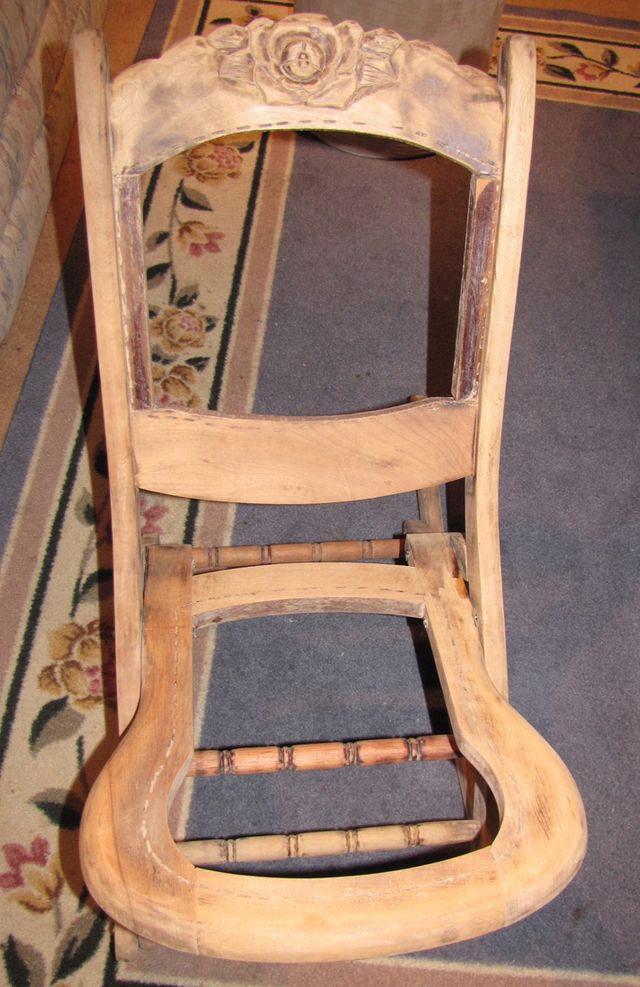 Finally remove finish with stripper and lots of sanding!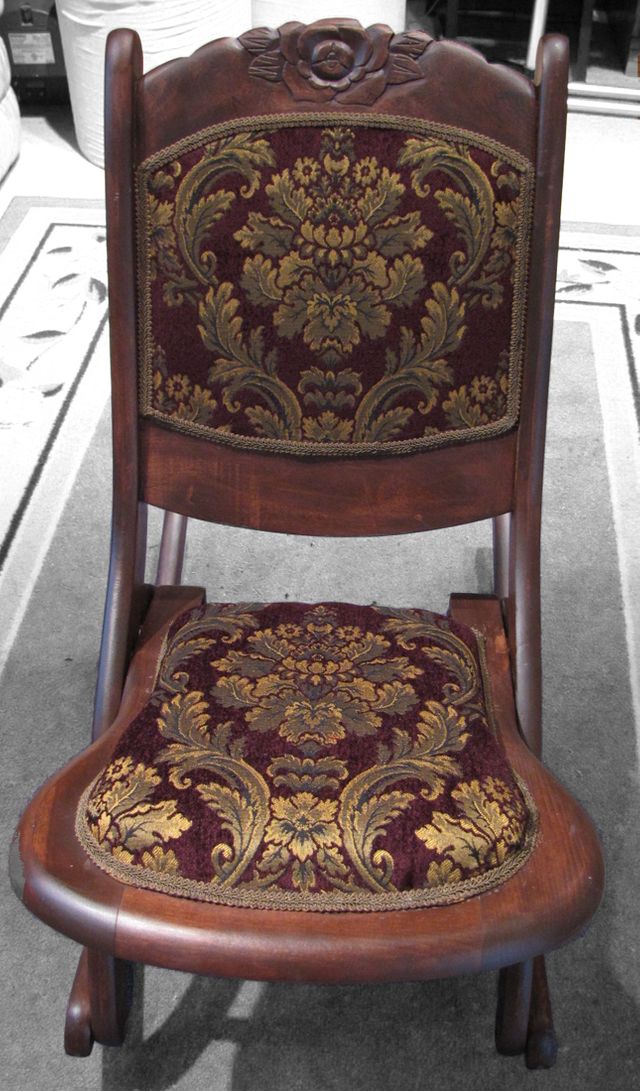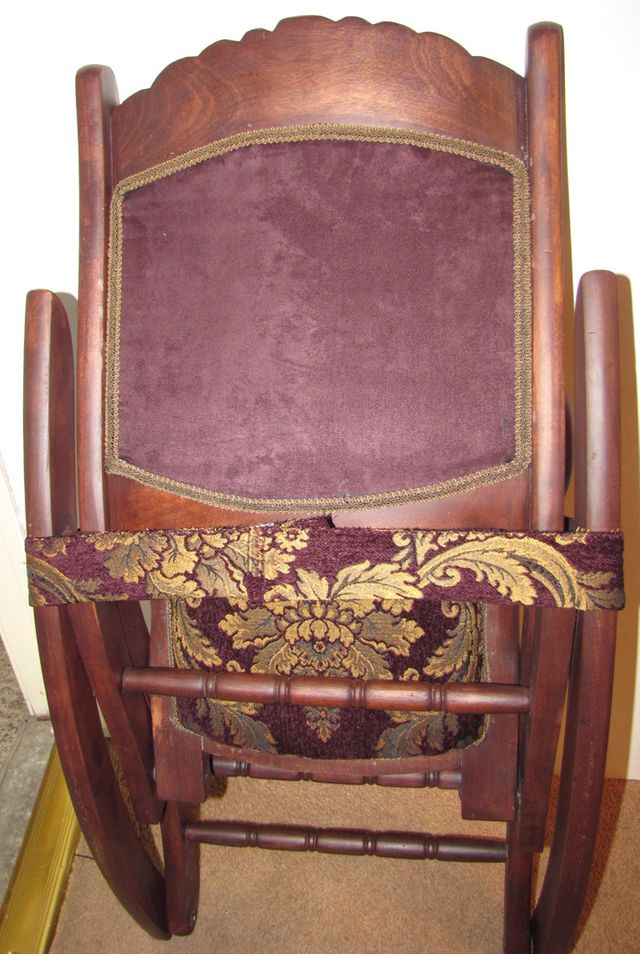 Finshed chair folded with band