80s Jacket Makes '11 Clutch Bag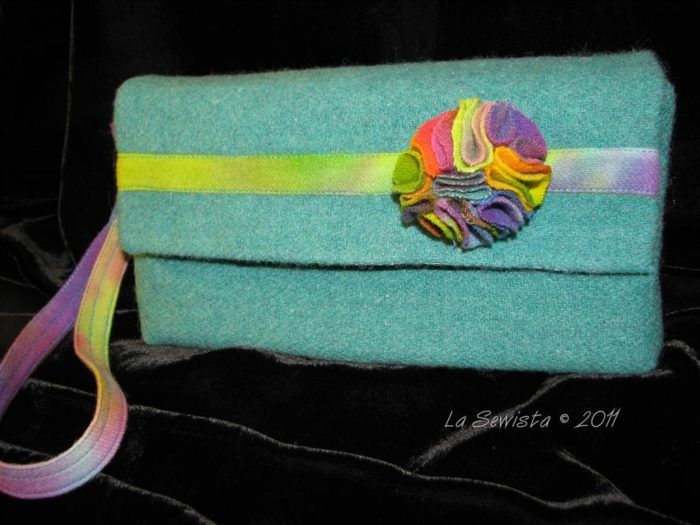 This clutch bag is made from Butterick 5576 out of felted wool from a Geiger inspired jacket I made back in the 80s. Once the pewter buttons were removed and the lining cut out it was thrown into a hot, soapy machine wash and then a hot dryer. As you see the jacket above, it could probably fit my 6 year old grandaughter.
I wanted a flower of some sort, not the bow pictured in the pattern. Some Google searching brought up myriad options but I settled on this cute method that was quite easy to do. One dated jacket is now one updated whimsical little clutch that I love.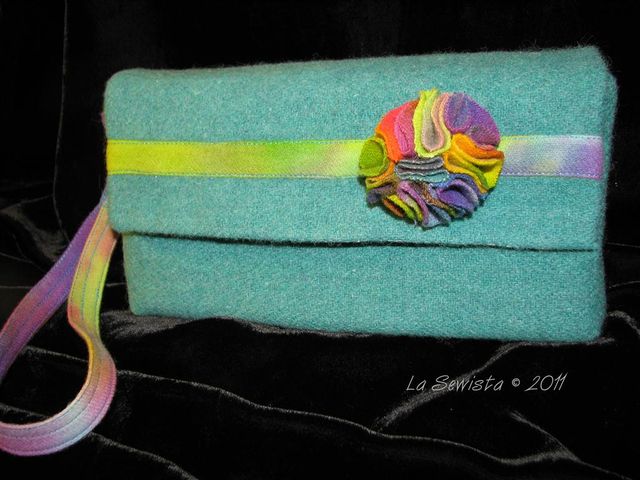 Wool Clutch bag, Butt 5576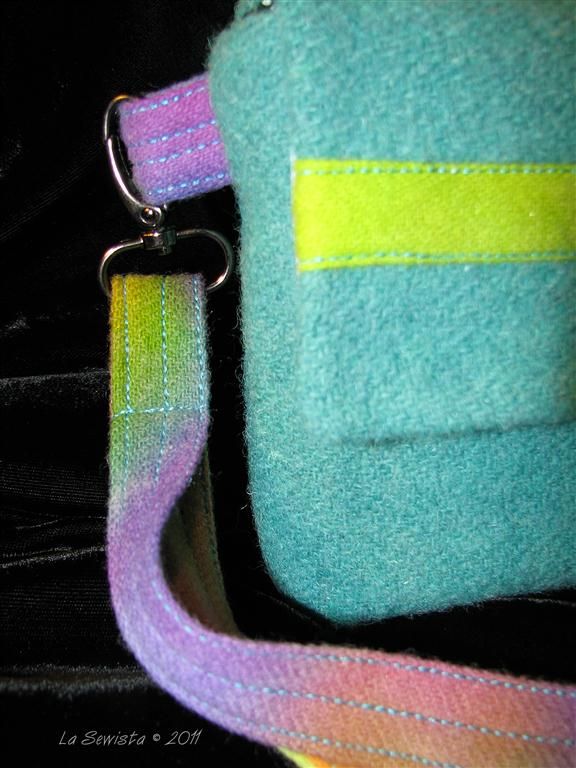 Hand dyed wool strap, "triple" topstitching