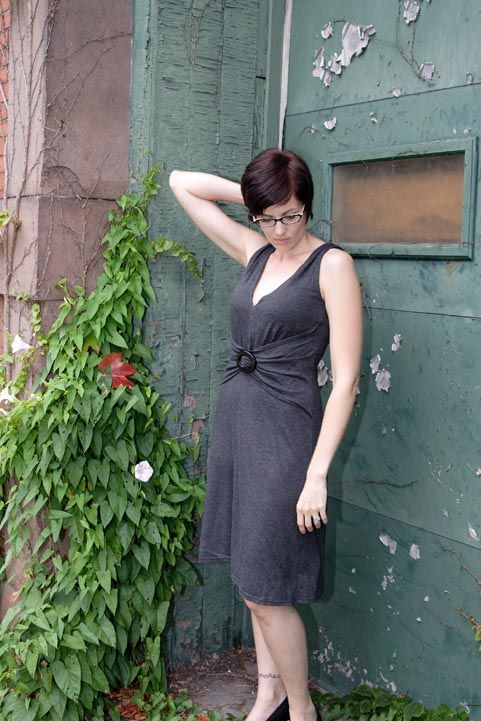 This dress was originally planned in a different fabric, but I ended up using this super-soft heathered modal. It feels fabulous against the skin! I got a little lazy while cutting out the pieces from BWOF issue 5/2008, and simply used a size larger (versus adding in seam allowances) and hoped for the best. I also added pleats to the shoulders, and tacked down the buckle, as it was a bit heavy for the fabric.
Why so indiscreet, you ask? Well, let's just say a seamstress can get tired of changing in and out of clothes when making fitting adjustments 😉
There was still quite a bit of taking in here & there, but I didn't want to manipulate it too much, in case it started pulling.