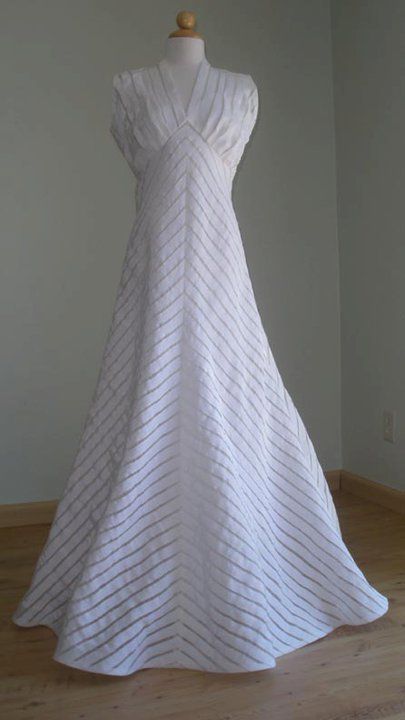 My focus this year of 2011 has been to tackle projects that I thought about or started sewing YEARS ago.
This project involved a personal interest in 'making my own fabric'.  In this case, I did so by stitching 7/8″ millinery petersham in rows spaced 1/4″ apart upon 45″ silk organza which I had pre-dyed with 'Sparkling White' Jacquard Lumiere paint diluted with water.
I modified a 1938 McCall frock pattern (link provided) to create the gown so that the skirt was in two pieces each front and back cut on a true bias, thus creating the chevron effect down the centers front and back.
I have dreamt of doing this project for 11 years and finally executed it so I could participate in the 2011 Art Deco Society of California's Gatsby Summer Afternoon.  I am so thrilled with the results!
All are welcome to see more detail and construction documentation on my Facebook album:
or, from my blog posts: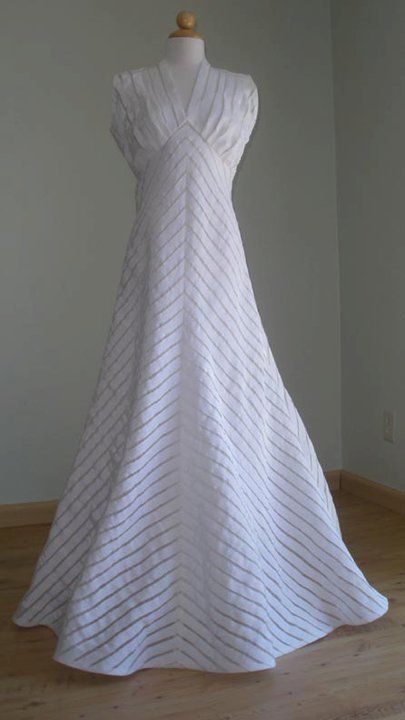 Front view of finished gown before a drycleaning was done to remove sizing in the petersham ribbon.
I finished the skirt hem with white 2" horsehair braid.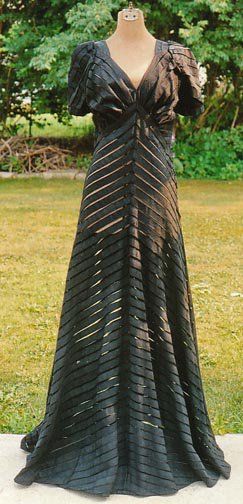 I found this late-1930's evening gown in an antique shop the fall of 2000. It is of ribbon sewn onto cotton bobbinet. It inspired me to create this white version of my own!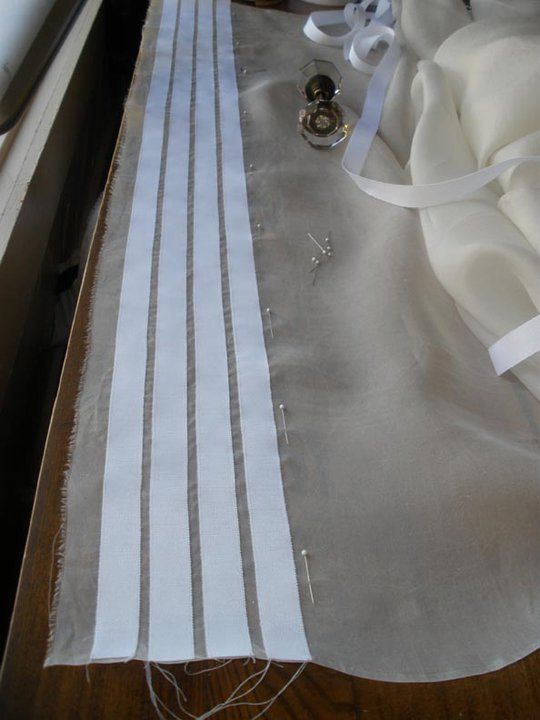 Shows the beginning process of stitching petersham onto the silk organza.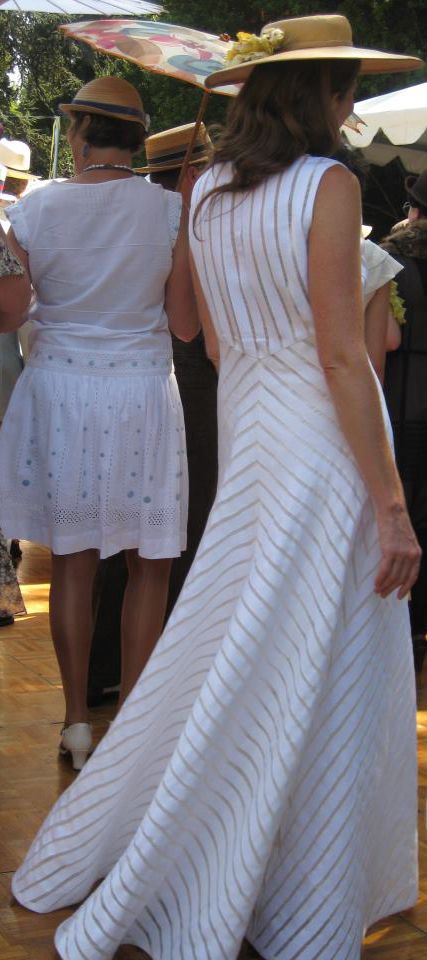 Back view of the frock at ADSC's Gatsby Summer Afternoon.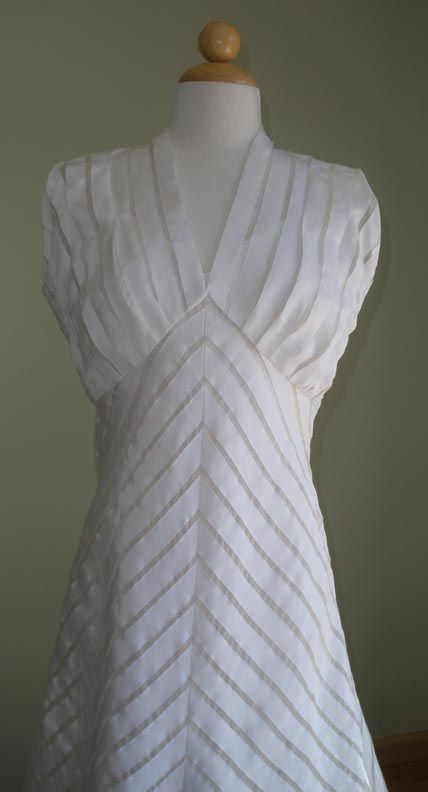 Detail of the bodice and chevron effect in the bias skirt.
I omitted the sleeves from the original pattern and finished the armseyes with silk organza single bias to keep them invisible.