New Look 6824 Summer Dress Sew Along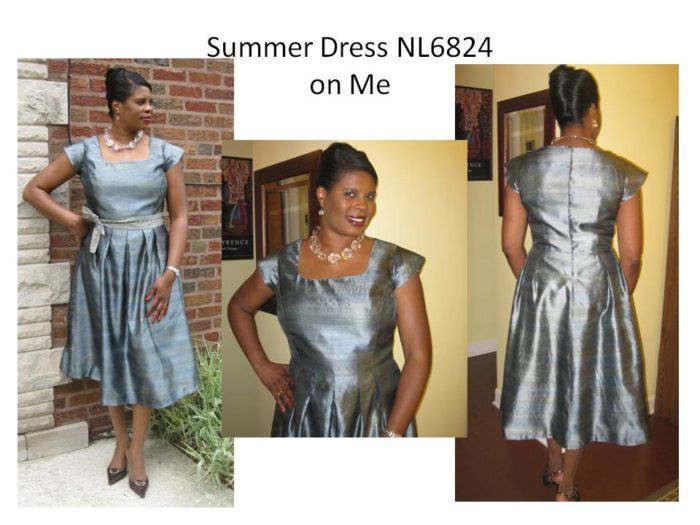 This summer I participated in the Summer Dress Sew Along. I decided to make a special dress. A dress that included some special sewing techniques. Susan Khalje's article in the May 2011 issue of Threads magazine was a good place to start. So I incorporated her underlining technique in this dress. The details are posted on my blog:
http://themahoganystylist.blogspot.com/search/label/Summer%20Dress%20Challenge%202011
This was my favorite project this summer and the most labor intensive. Going through the process was a good learning experience and the time was well spent. Using Susan Khalje's technique will help improve my underlining process for future gaments. Try it; it's worth every step.
This is the fourth time I have used this pattern. Each time I was able to create a distinct garment. I really like the draft of this pattern. It has great bones and come together quickly.
So in closing, I hope you enjoy my review of the process. Comments are welcomed.
Happy Sewing!
C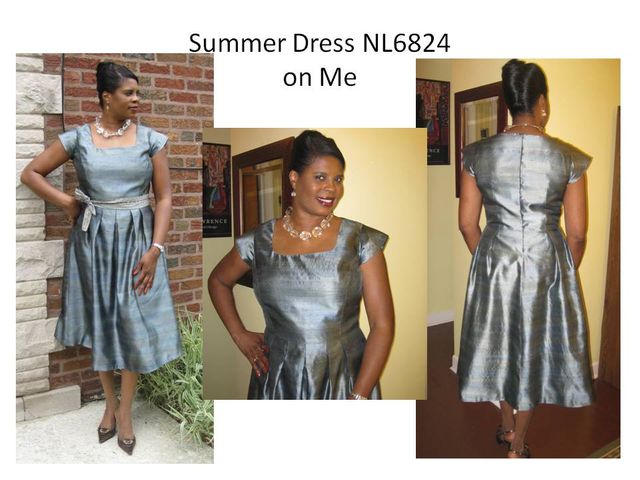 Me wearing NL6824 Sage Silk Dupioni Dress. Fourth version of the dress pattern.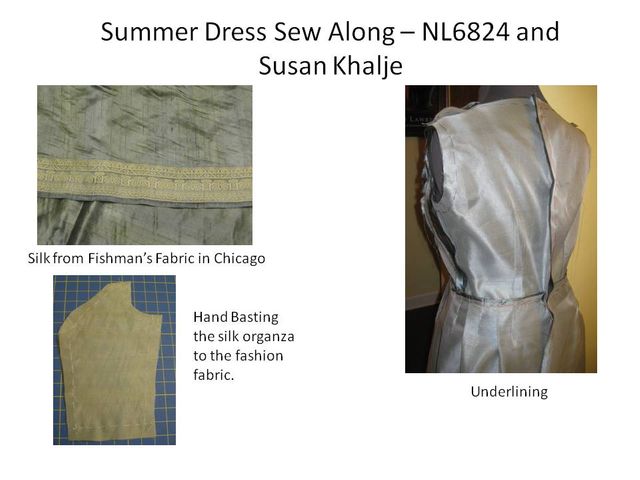 Using Susan Khalje's Underlining method described in Threads Magazine, May 2011.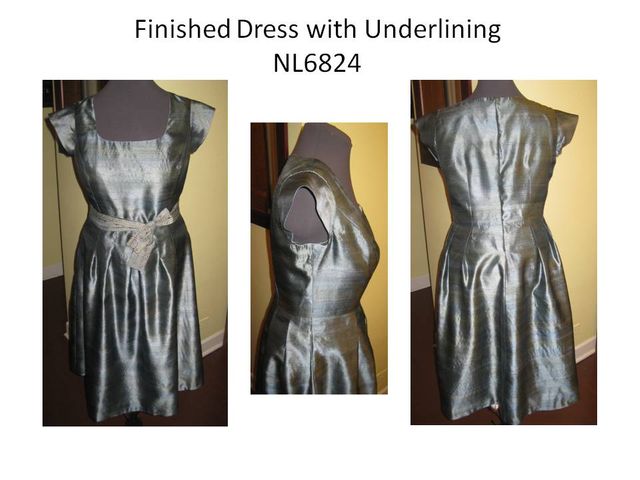 Finished Dress on Dressform