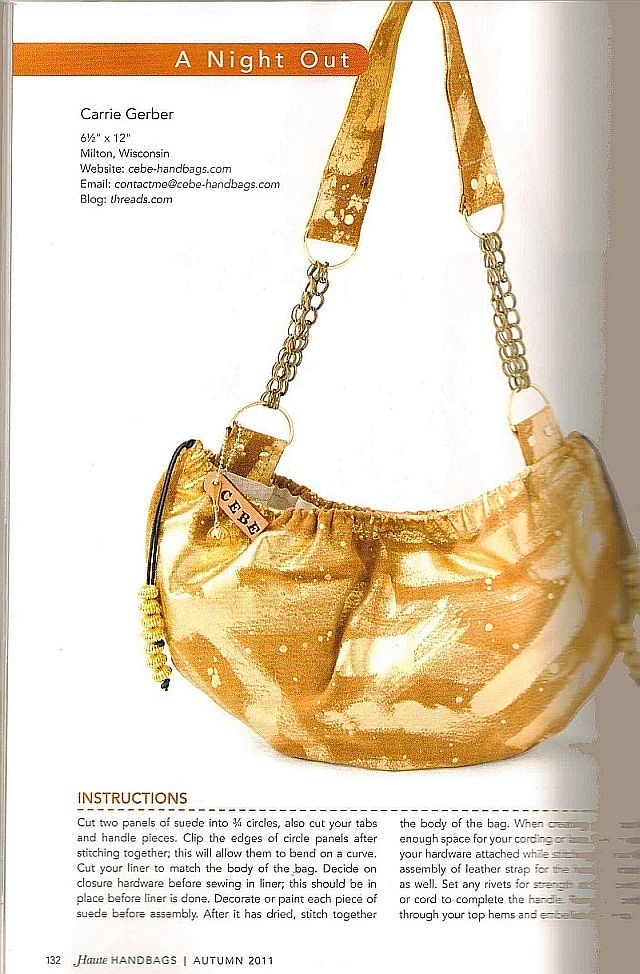 New handbags. I have been experimenting with different mediums, I made a few tiles with polymer clay. This is really helpful when I need unique beads for handles. I made an 80's style bag for my niece and many people have inquired about it, I am currently makeing others, without the band cover, LOL. I just had to use my Joann coupons before the 24th so I bought some brocade fabric, we'll see what I can make with it.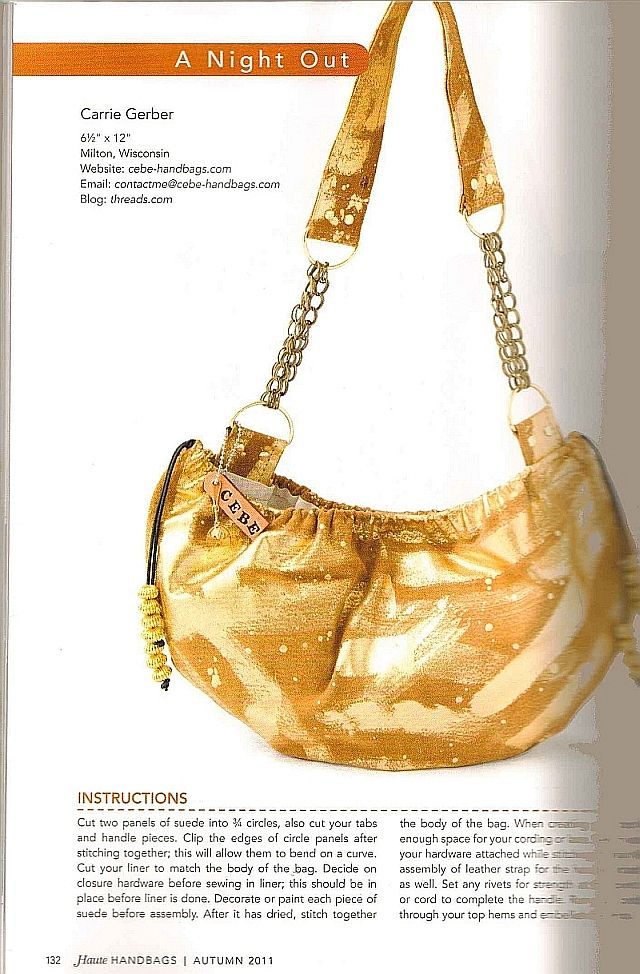 My suede and gold brush stroke handbag is in Haute Handbag Fall magazine. I'm so excited.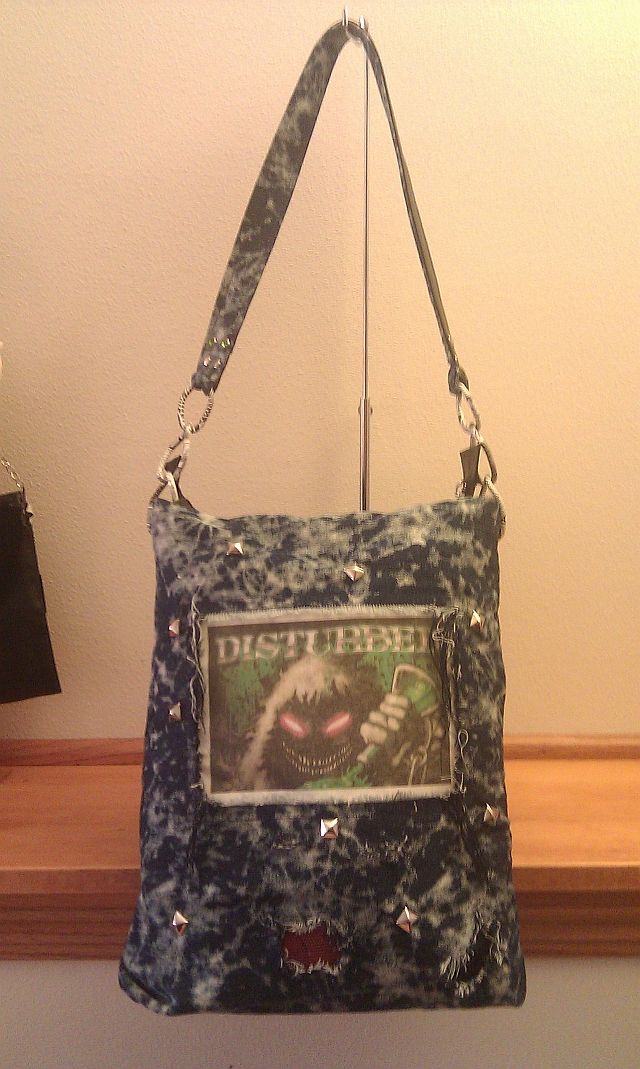 This is the one I made for my niece, she flipped over it, she's 15. After I created the wholes I used leather patches to cover.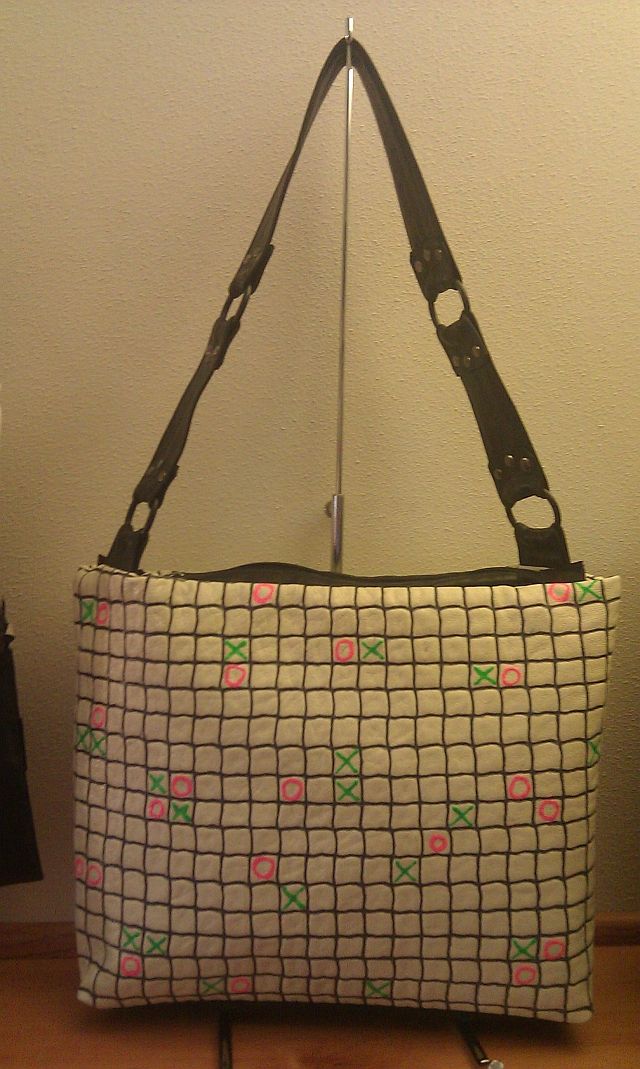 When I saw this leather all I could think was Tic Tac Toe, so thats what I did. It was fun but challenging, I had to make sure the X's & O's wouldn't get scratched or rubbed off during use. I teied a few differnt thigs, but what actually worked was fabric protection spray, imagine that.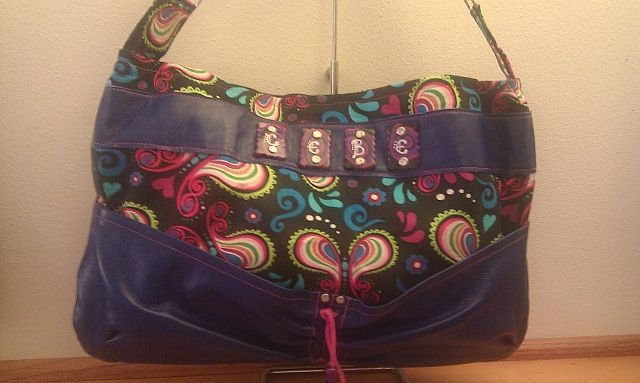 This was an experiment. I wanted to use fabric and leather. The problem always is fabric can't support the weight of leather, even thinner leathers. I designed it with the leather on the bottom and re-enforced the fabric.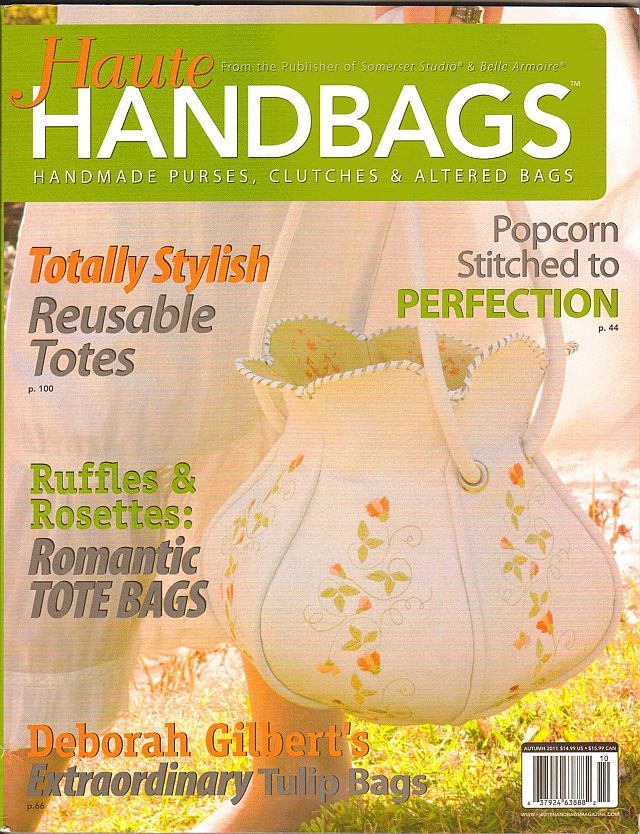 Cover of the Haute Handbags Fall 2011 Issue