Party like it's the 17th century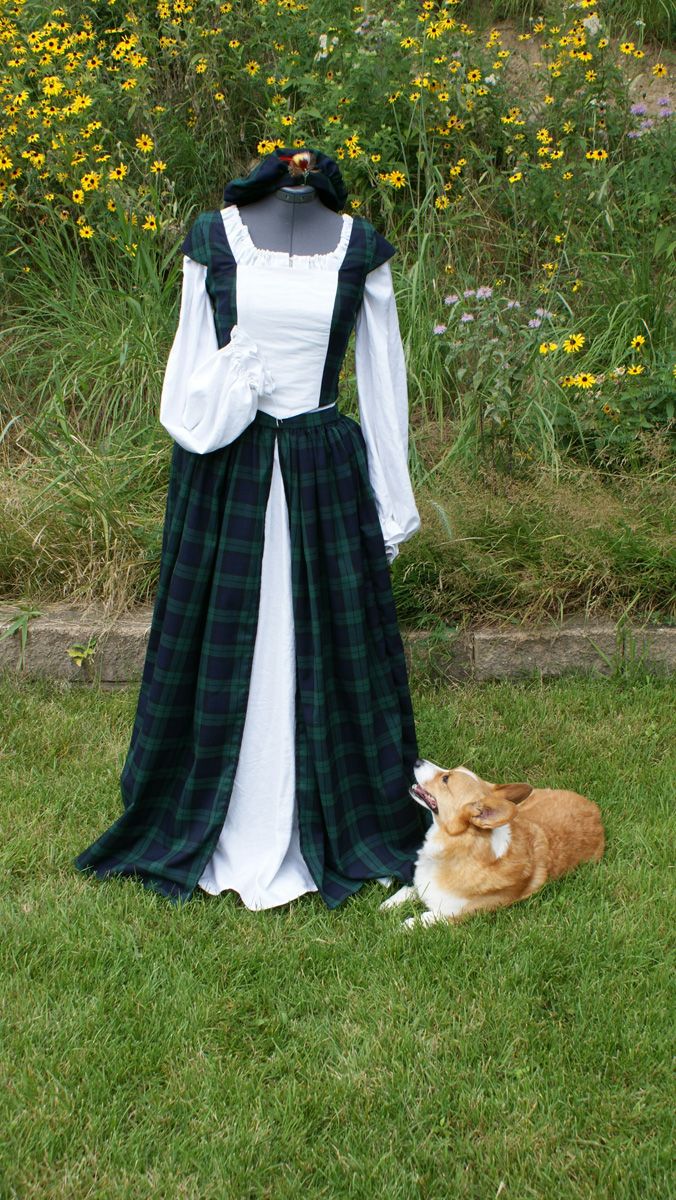 This ensemble would be a great outfit to wear to a theme/costume party!
To make my Scottish ensemble, I used commercial patterns but researched ways to modify them to make the garments more period accurate.
This outfit could have belonged to an upper-class Scottish lady who lived in the late 16th to early 17th century.
Muffin Cap: Basic Elizabethan/renaissance cap from McCall's 4806. This pattern required no modification because it is suitably period-accurate.
Chemise: The pattern I used was Butterick 6196. I replaced the elastic called for in the pattern with ribbon. Elastic is not period-accurate. I changed the neckline to a front opening to tie the ribbon.
Bodice: For the bodice I used McCall's 4696. The side grommets in the pattern are unnecessary, and leaving them out makes the bodice more historical than fantasy. I also added shoulder caps, which were a trademark of Elizabethan bodices. This style remained common throughout the early part of the 17th century as well. Shoulder caps were also a practical necessity, because they hid loops for attaching sleeves, which were tied in (I did not include the detachable sleeves in this outfit, although view D of the McCall's pattern is easily modifiable to make accurate sleeves).
Roll: the bumroll was made from Simplicity 3782.
Petticoat: My underskirt was made using Butterick 6196. This is a basic skirt that uses proper gathering techniques. I also added two pockets, because it's a practical and logical thing to have in a skirt 🙂
Overskirt: Used Simplicity pattern 3623.
Thanks for taking a look!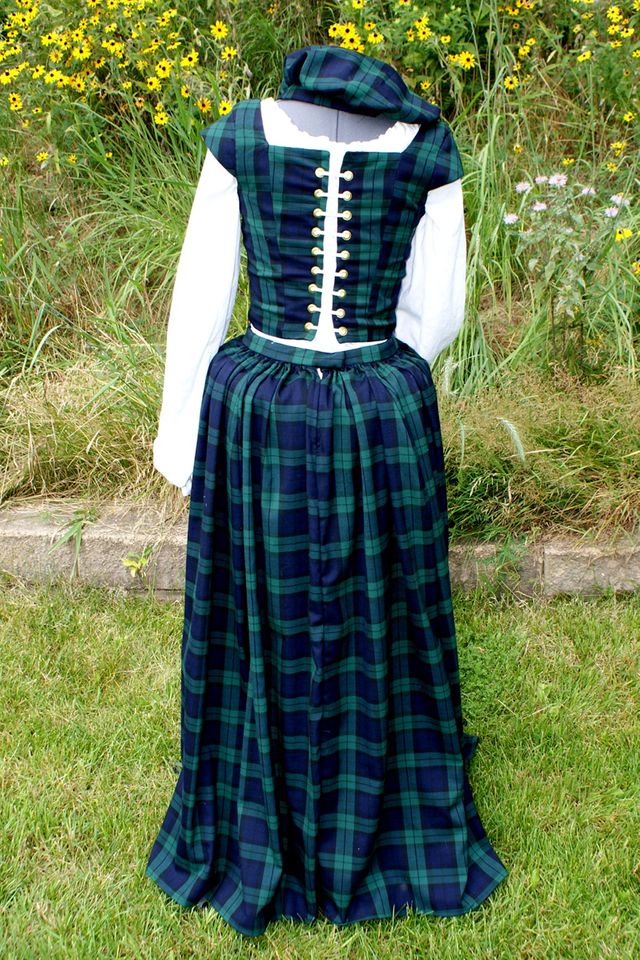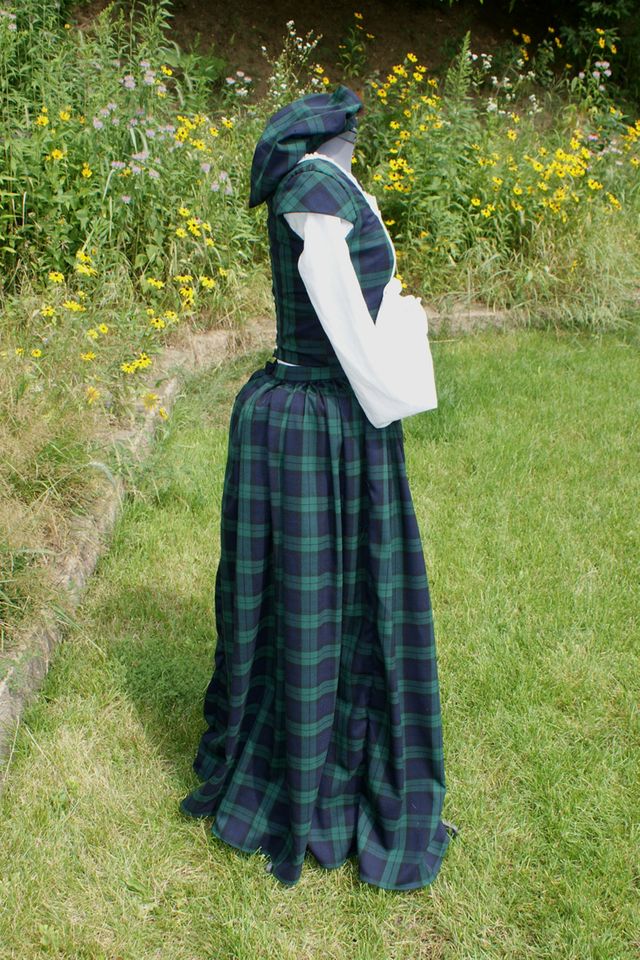 A bumroll was added under the skirts to give it more volume.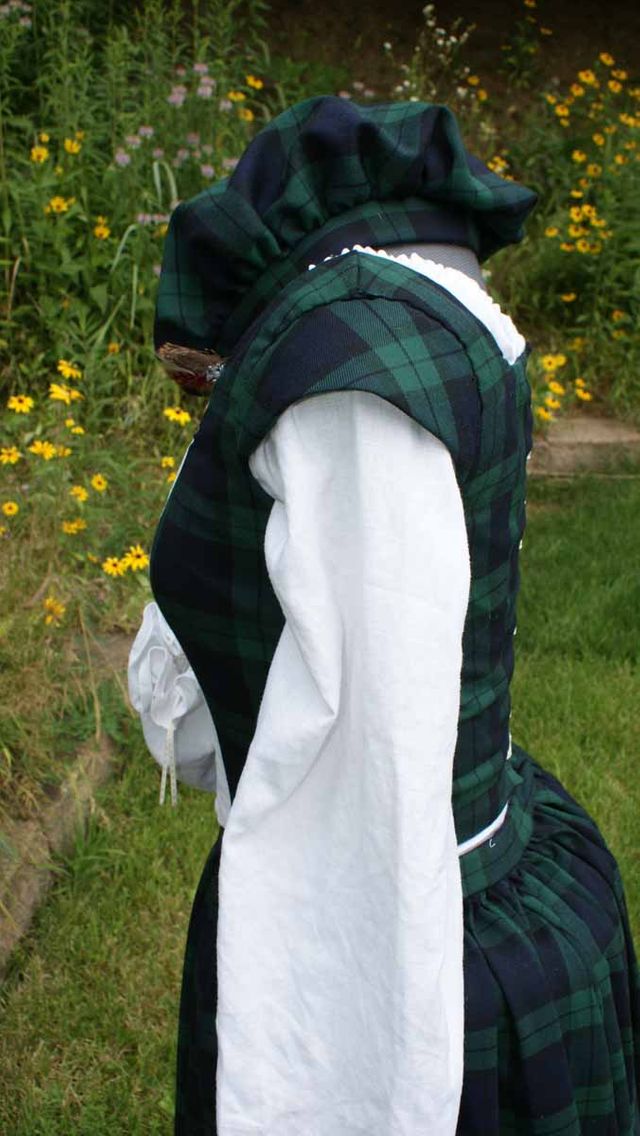 Detailed view of the sleeve cap-- this pattern piece was added from scratch and was not part of the commerical pattern.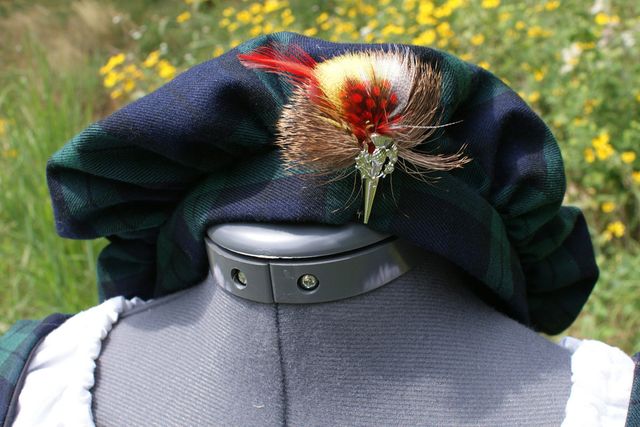 Don't forget the accessories! I made a beret or muffin cap to go with this ensemble, finished off with a feathered brooch.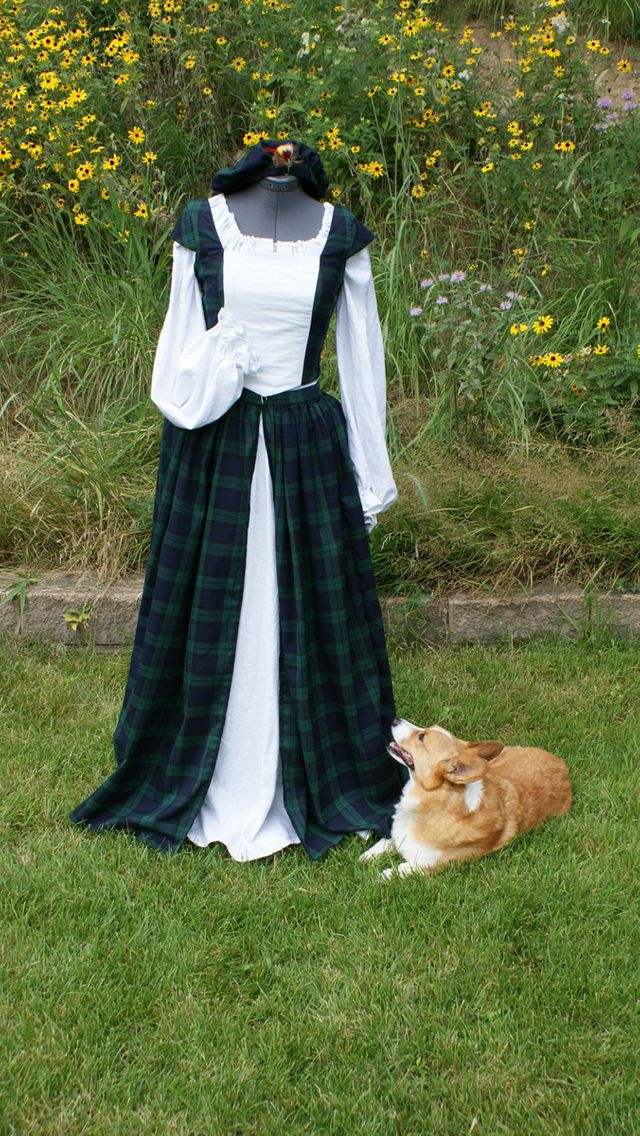 Front view of the ensemble-- this outfit includes a chemise, bodice, bumroll, underskirt, overskirt, and beret