Brds of Paradise…..in blue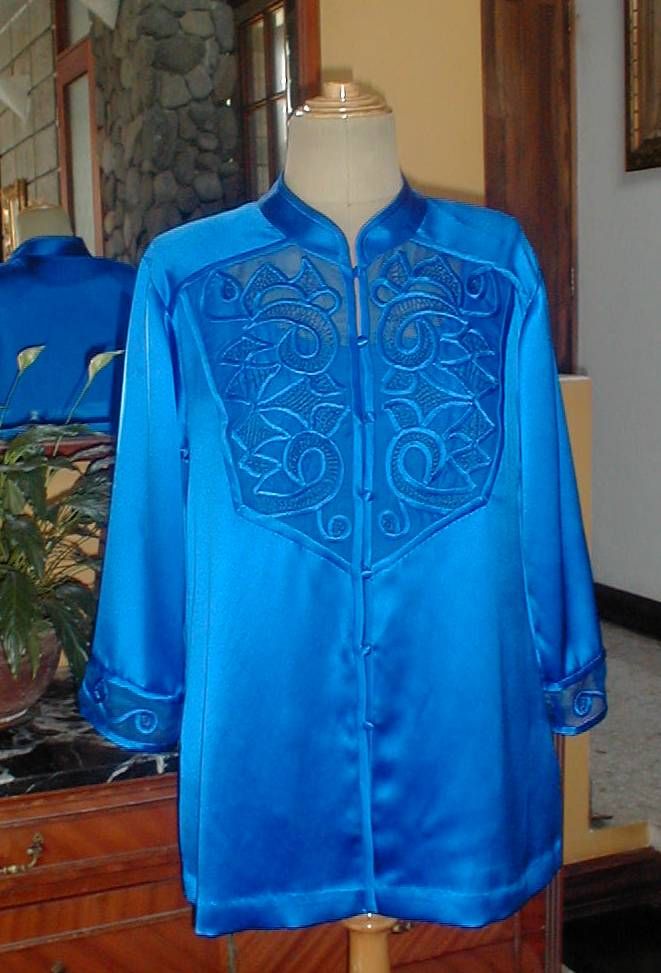 I design and made this blouson in silk charmeuse and silk organza. The detail on the front and cuffs, was inspired by the beautifull flowers that we have in Costa Rica called: bird of paradise, so….if you know them and look very carefully, you will find them there!! also the way I worked the design, was all made by hand, using a bit the way to make the batternbeg lace…….jaja!! oh…well….that is what I think!!! Really the blouson is a very simple, loose, low shoulder, open slits on the sides, but what I did was just to make it special, by working it in that beautifull silk, and doing all the hand work that involved, not only the lace inserts, but all the finishings made in bies self made ribbons, all finish by hand, and the covered buttons, and the loops were all worked in thread and finish with knots like when you do a hand made buttonhole. I hope you like it!!!
Get the latest including tips, techniques and special offers straight to your inbox.