Fantastical Wedding Jacket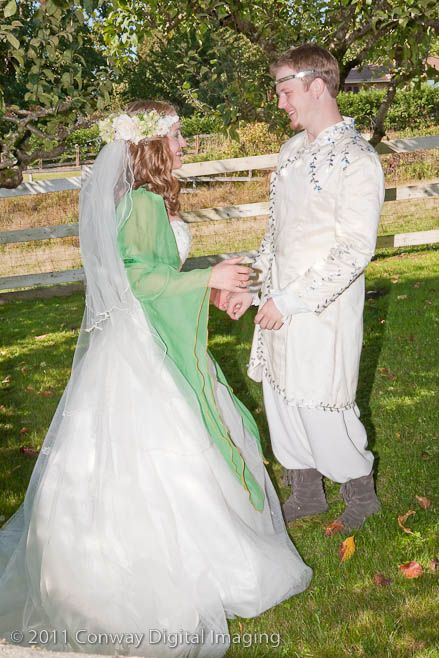 A commission for a wedding described as a blend of the couples favorite fantasy movies (LoTR, Legend) and their love of nature. The groom was not in the mind for a tuxedo; he wanted a look reminiscent of what the elves in LoTR wore. He searched online and found the Indian Sherwani coat. We played around with a couple of designs and decided on an asymmetrical lapel design. His jacket is made with an ivory dupoini silk with a mandarian collar and curved hem. The jacket is lined with a plain weave silk that had been interlined with muslin to protect the dupoini silk from sweat stains. The silver leaf trim is sewn so as to appear as if it was growing from the seams with swavorski crystal "blueberries" accenting his shoulder. The pants are a simple wide cut elastic-waisted pant made from a champagne cotton rayon blend for comfort.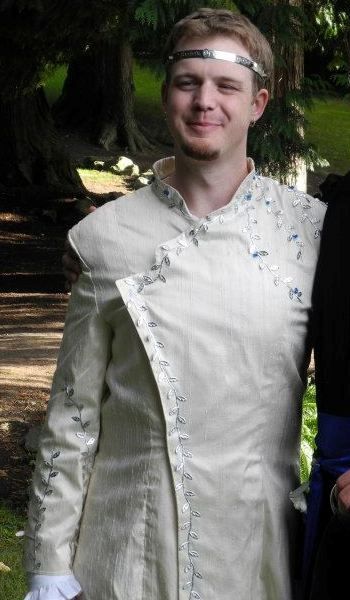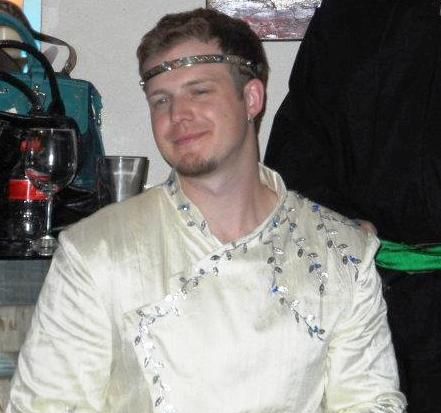 Detail of the trim work on the front of the jacket.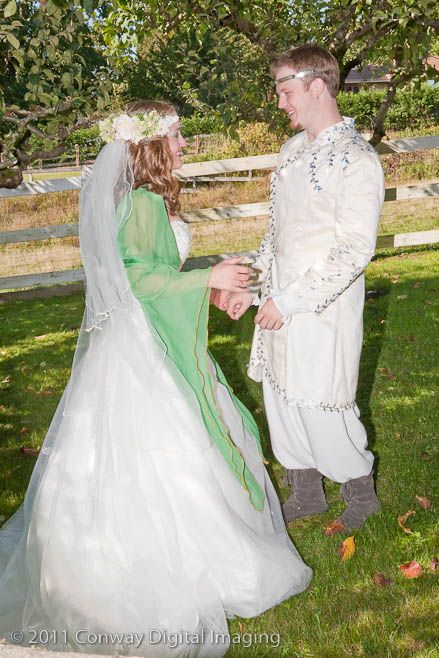 A better view of the jacket.