Bridesmaid dress, prom dress, clubbing dress – take your pick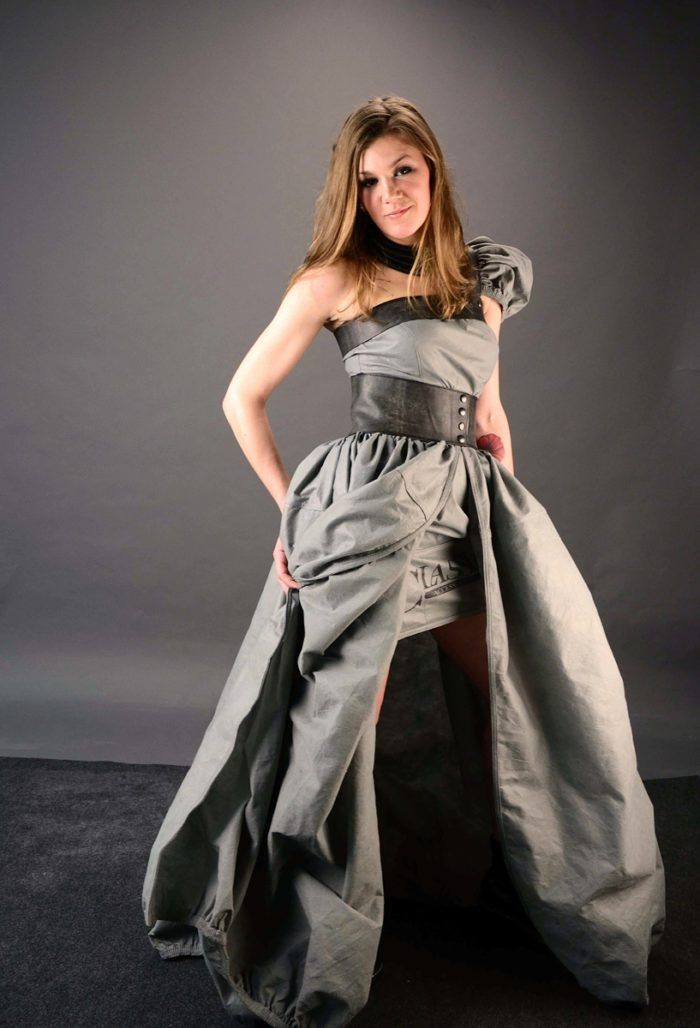 I love challenges and I decided to try to make the most beautiful, functional garment out of something headed to the dump. I used a car cover that had been out in the Alaska elements for over 10 years and was headed to the landfill in pieces. To accent it I used a 40 year old inner tube from a tractor tire. I wanted to incorporate the car cover company's logo and the other features like the tie downs. I also love simplicity, so I kept the construction very simple. There is a zipper up the back with 2 snaps at the top. The detachable sleeve connects with two snaps in the front and two in the back. The outer skirt closes with four snaps at front waist. The short view can be worn with or without the sleeve as can the longer view. The short view has pockets in the front at hem level and the tie down on the side, maybe hang your key from? It can also be worn as a jumper over a t-shirt or other top. The necklace in the first two pictures is made from an electrical cord cover. In the second necklace, I used spent cartridges, copper pipe, bamboo tubing and used roofing rubber.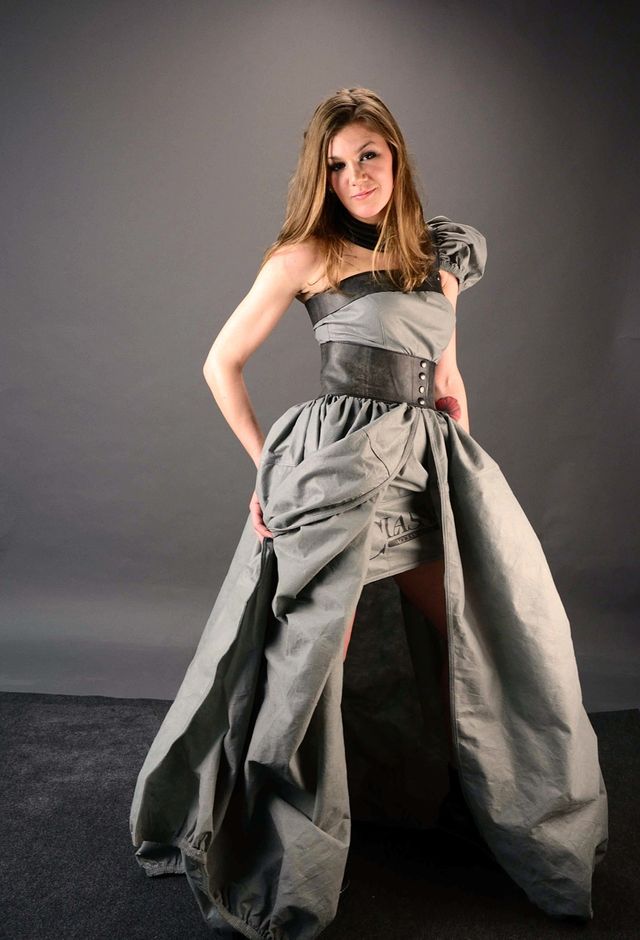 This is a three part dress that can be worn four ways. Here it is seen from the front with the outer skirt opened. The over skirt is removable as is the sleeve.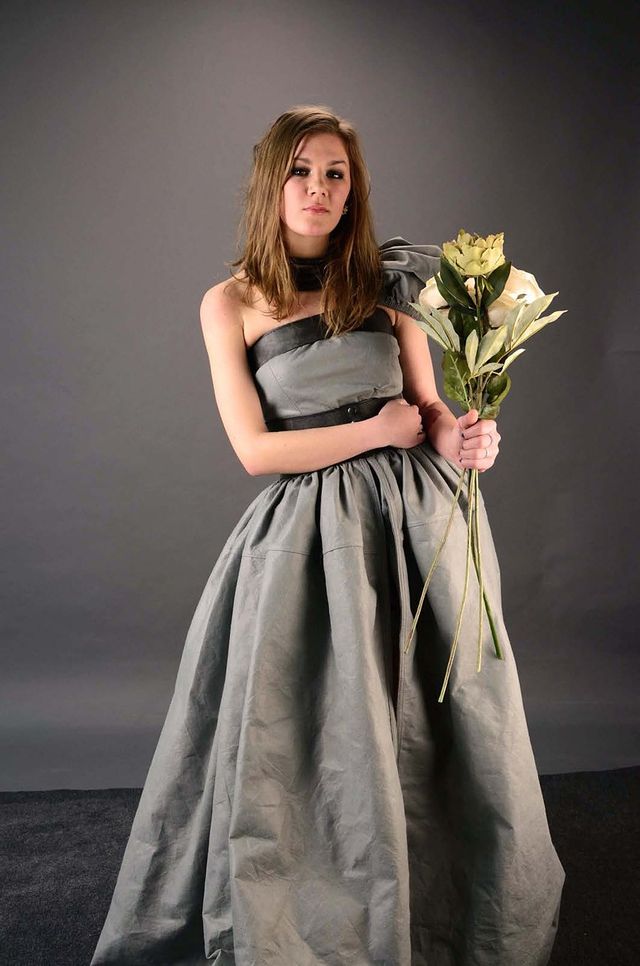 This view has the outer skirt closed.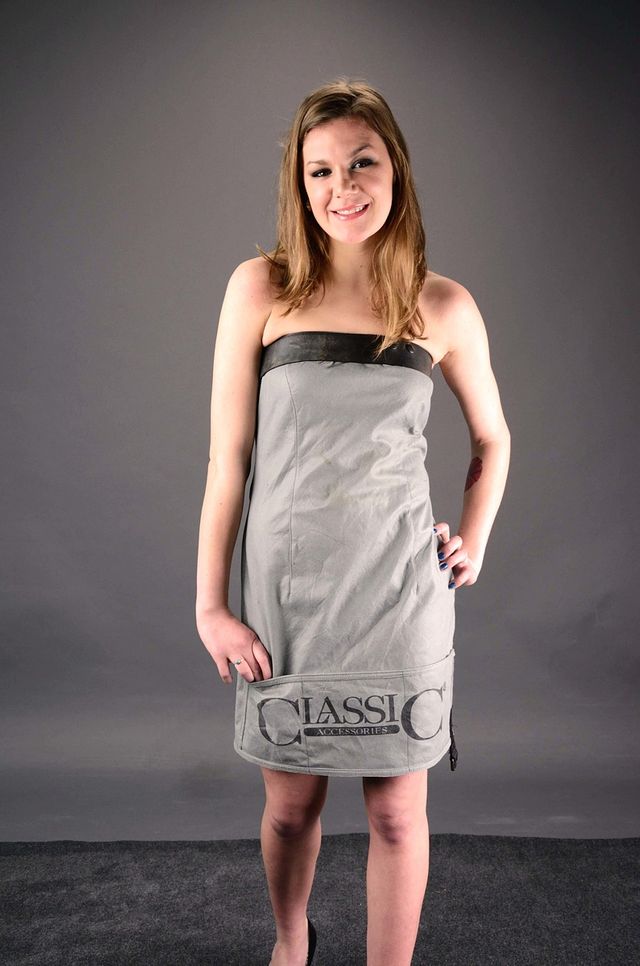 This view has the sleeve and the skirt detached.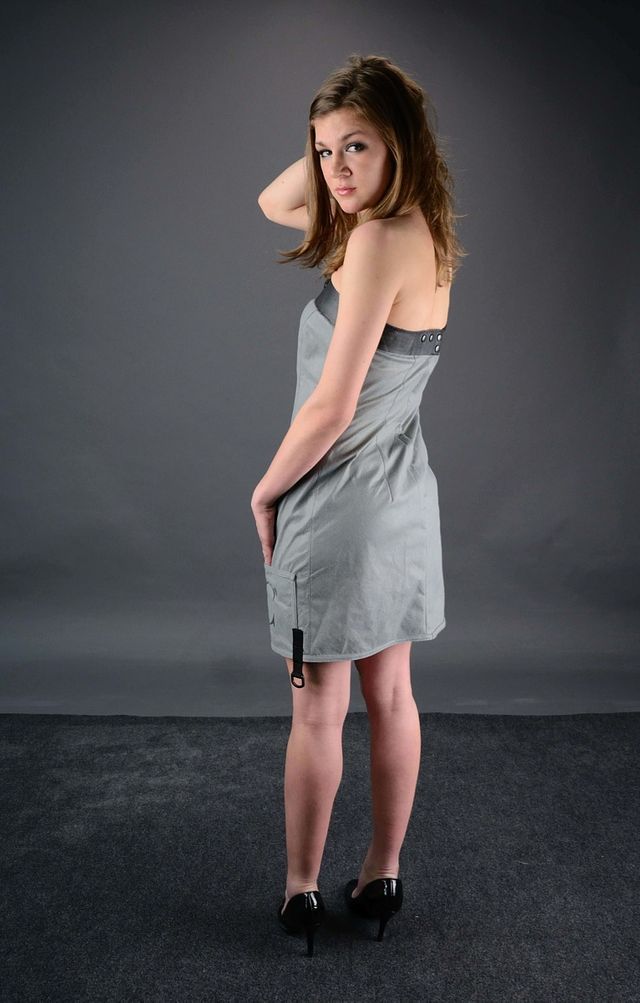 This is a view of the main body of the garment from the side.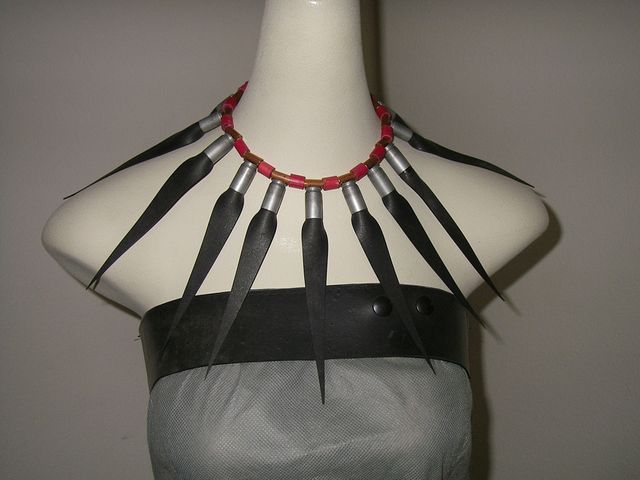 This is one of two necklaces that I made for my entry. The other one can be seen in the first two photos. This necklace looks best with the strapless version, long or short.