Another costume for another Grandson!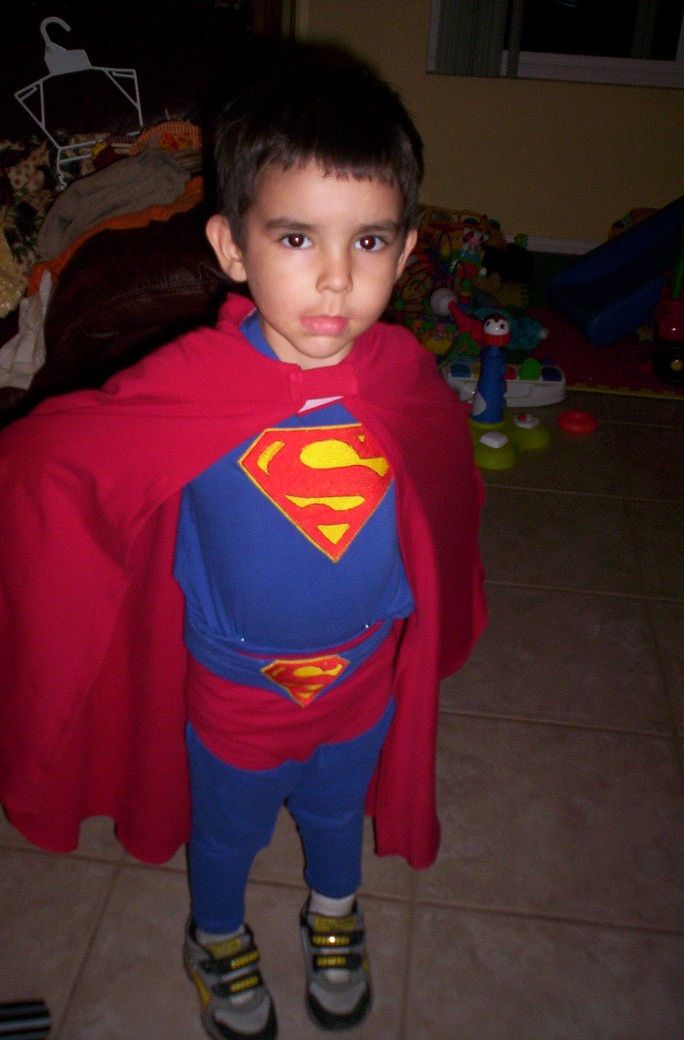 My second grandson wanted to be "Superman" for Halloween, I looked for patterns for the costume and could not find any, so I took a vintage pattern that I had of the old pajama's that snapped at the waste and made the body part of the costume out of that (excluding the snaps), then I made an applique for the emblem on the chest, the belt is made with an embroidery design that I have, I first sewed out the design then cut the belt to the shape of the emblem design. The cape was made using his measurements and the red "pant" that goes over the rest of the outfit, I used a pair of his underwear, took measurments from that and made the red pants the same size, I just left the elastic off of the legs. The main costume is made of a cotton rayon mix fabric and the cape was made with a vynal fabric. I used velcro closures on the cape, belt and back of the shirt portion.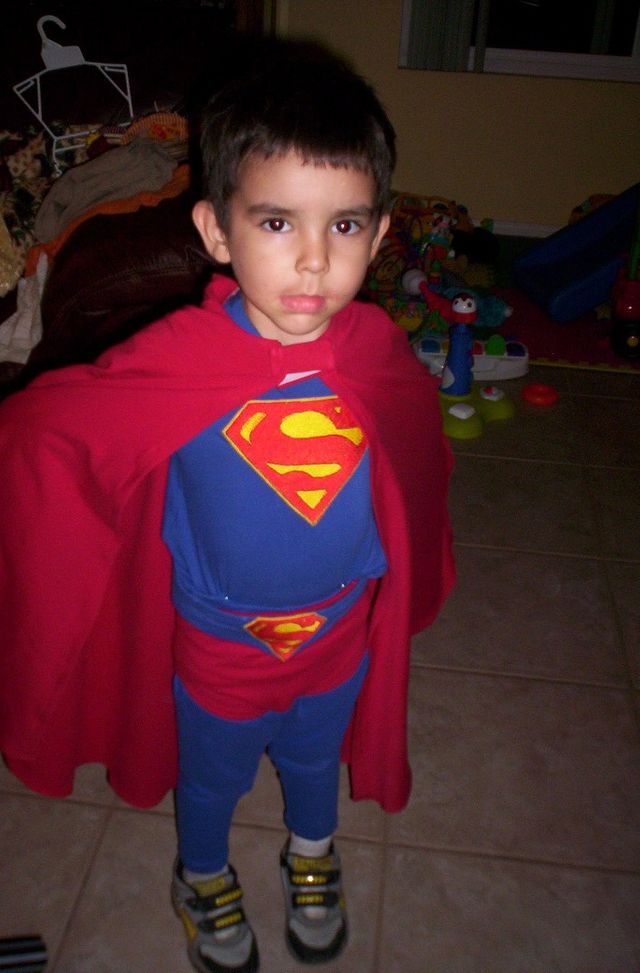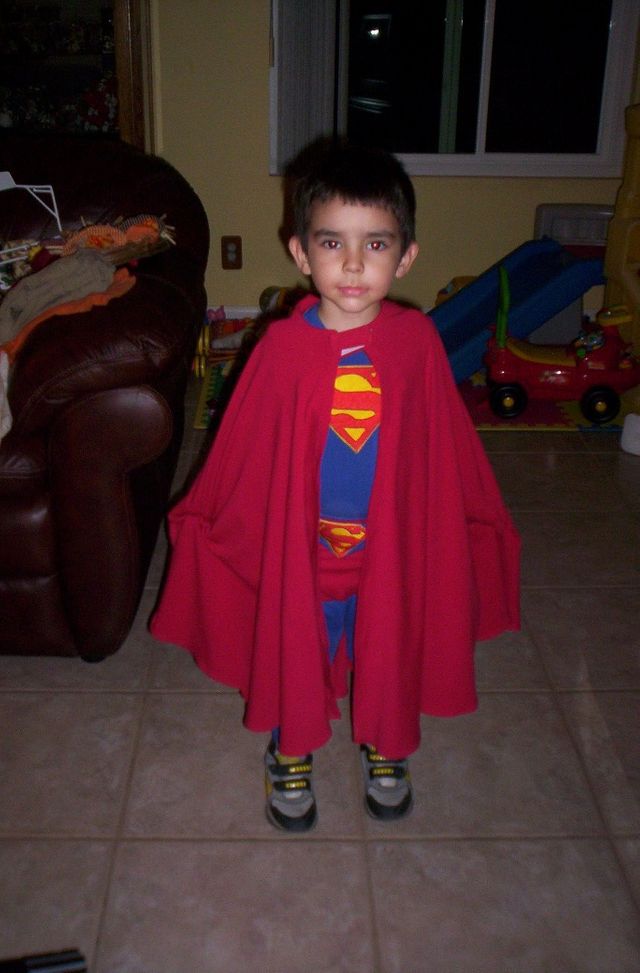 Another picture of my Super Hero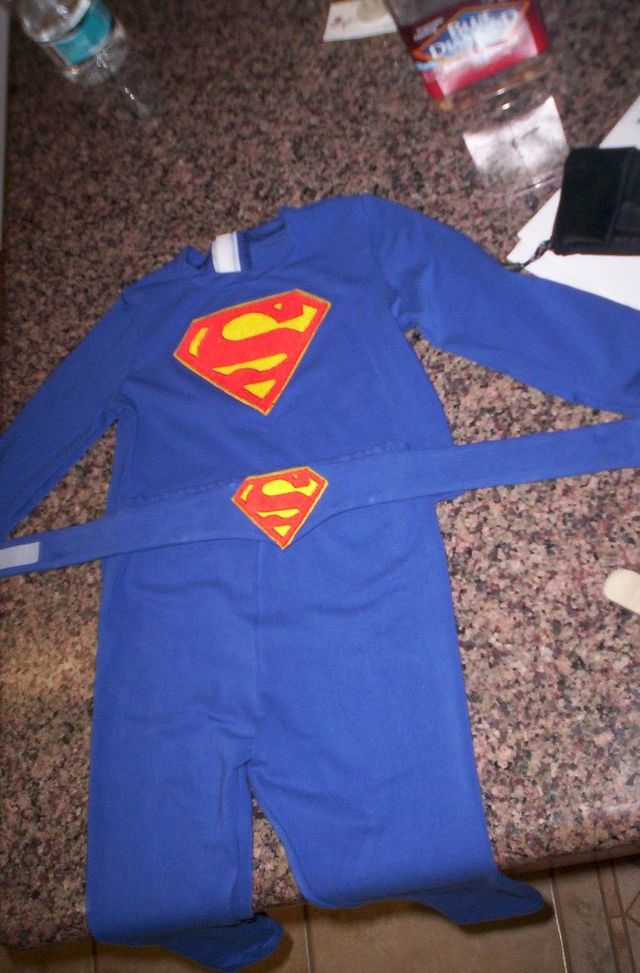 Super Hero costume without the cape
Get the latest including tips, techniques and special offers straight to your inbox.