Spring Garden Party Ensemble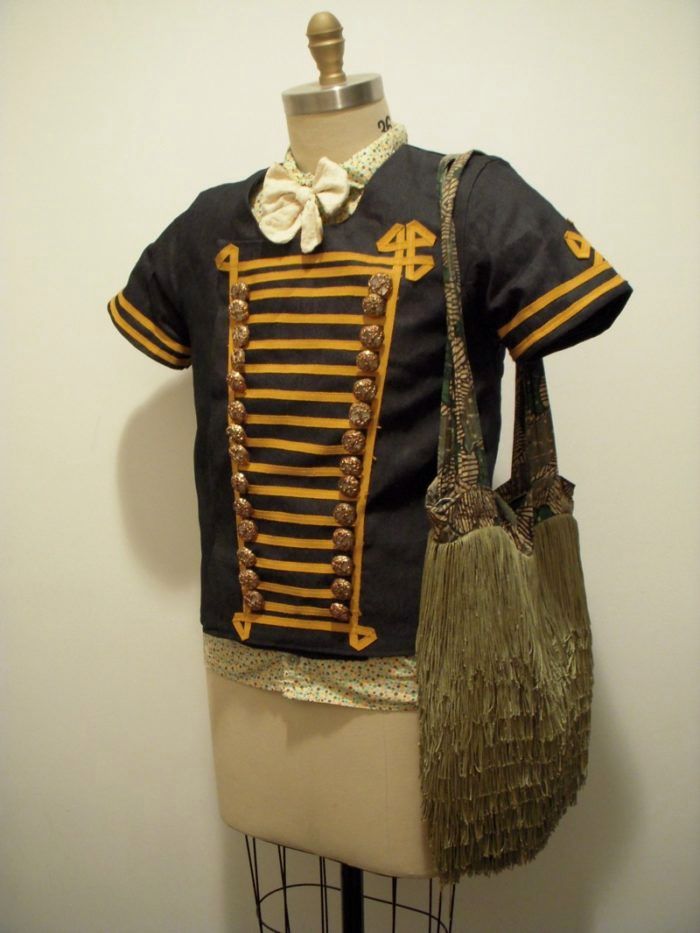 I designed and created this ensemble for a friend's Springtime Garden Party. I knew it would be a wonderful party with wonderful friends so I thought the invitation deserved a little extra effort on my part. So I got out my sketchbook and got to work.
I grew up on the water so I've always been inspired by all things nautical. I started with the short sleeve jacket constructed of medium weight denim as it was still a brisk time of year. The embellishment work is inspired by vintage naval/sailor uniforms and constructed of cotton grosgrain ribbon. I added 28 metal framed pearl buttons I purchased in bulk from a junk store here in NYC. The jacket in lined in self fabric.
As is was a garden party I knew I wanted a floral in there somewhere while still staying masculine and I had just the thing in my fabric collection. The shirt is made from a liberty print floral fabric I bought years ago in Paris meant for my senior collection in school but never made it in. I'd been holding on to it all this time for two reasons: #1 I bought it with my mom on a very special trip and #2 I'm a fabric hoarder and I'm not ashamed to admit it! I draped the pattern on my form and custom fit it to my measurements. I used buttons I inherited from my granmother and topped it off with a small, clean Peter Pan collar. The sleeve cuffs and button placket are topstitched with thicker thread for a classic men's shirt look.
As a bit of a self proclaimed Dandy I have an affinity for bowties so of course the look had to have one. I always try to incorporate some sort of versatility in my creations so I constructed the tie of swiss dot on one side and the floral shirt fabric on the other for a reversible feature.
The ensemble is topped off with a fun fringe tote I created again from supplies I had in my collection. It is constructed of printed cotton fabric fully lined with a zipper closure. The fringe is the same color as the buttons on the shirt so I thought it went together wonderfully.
I paired these pieces with a crisp pair of khaki's and a pair of oxfords for what I thought was well rounded, handsome look.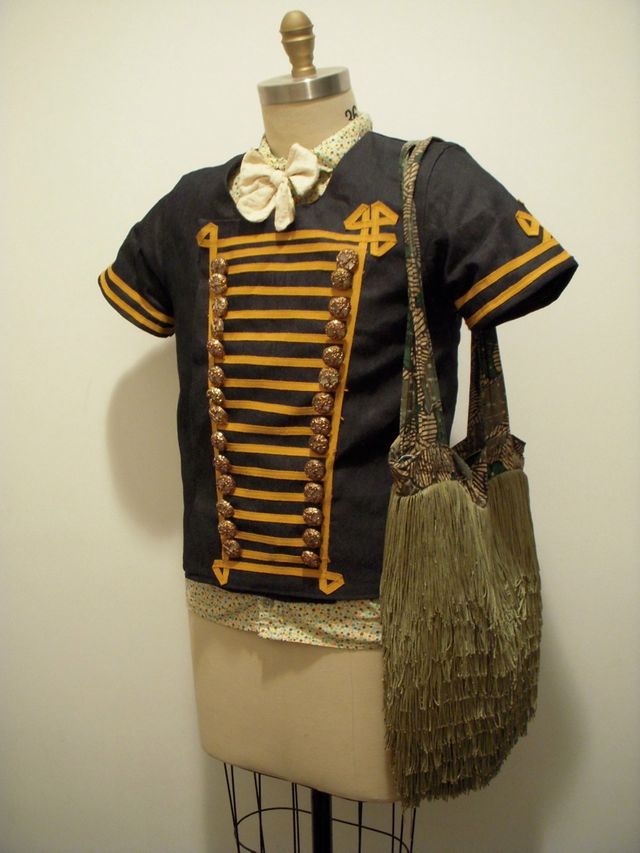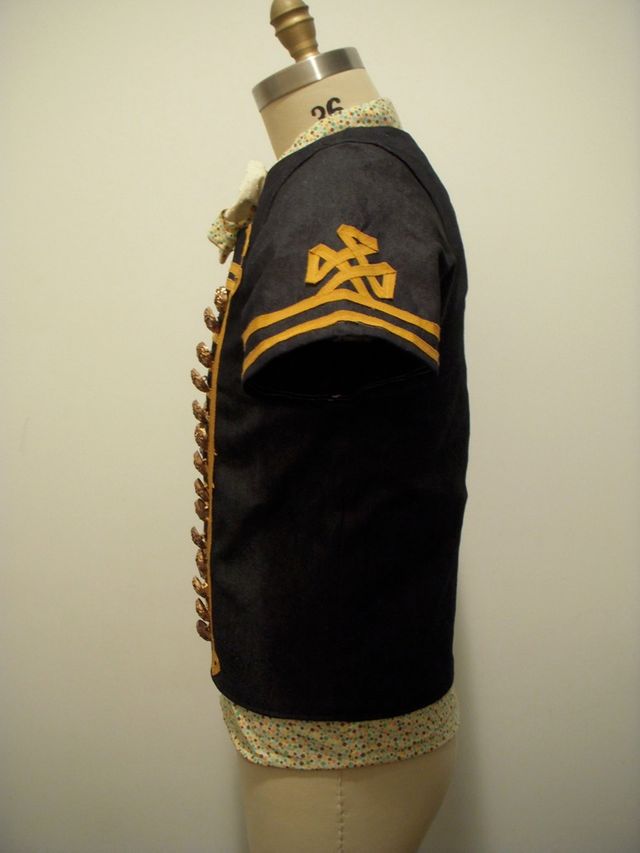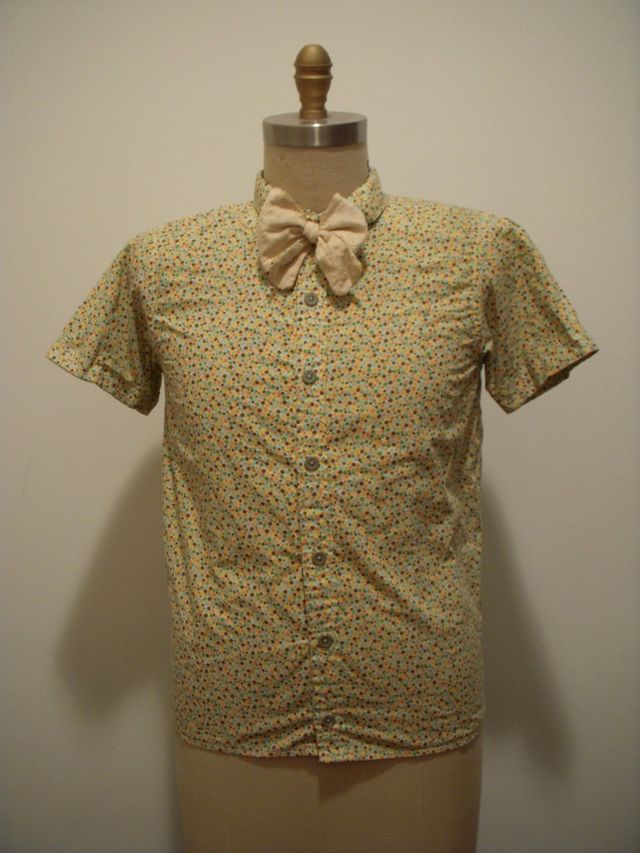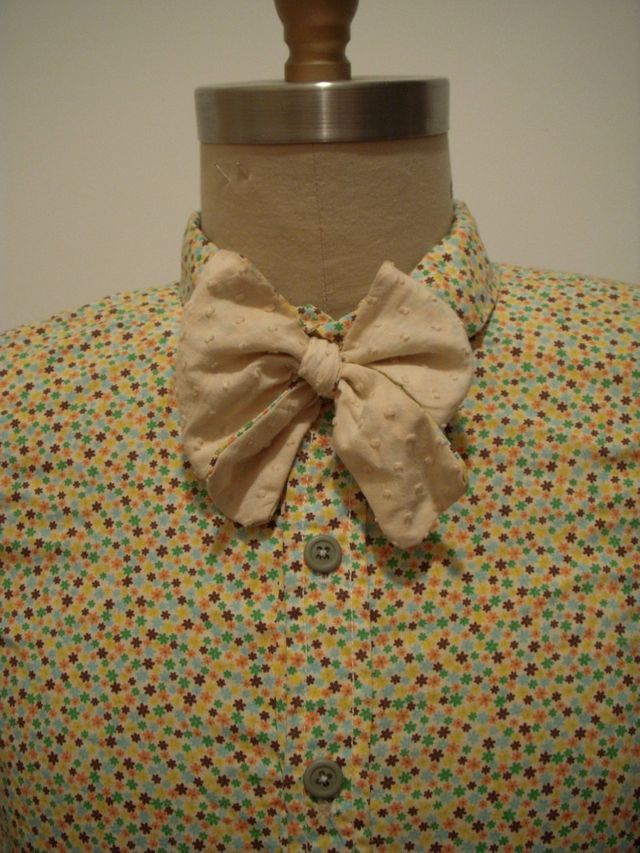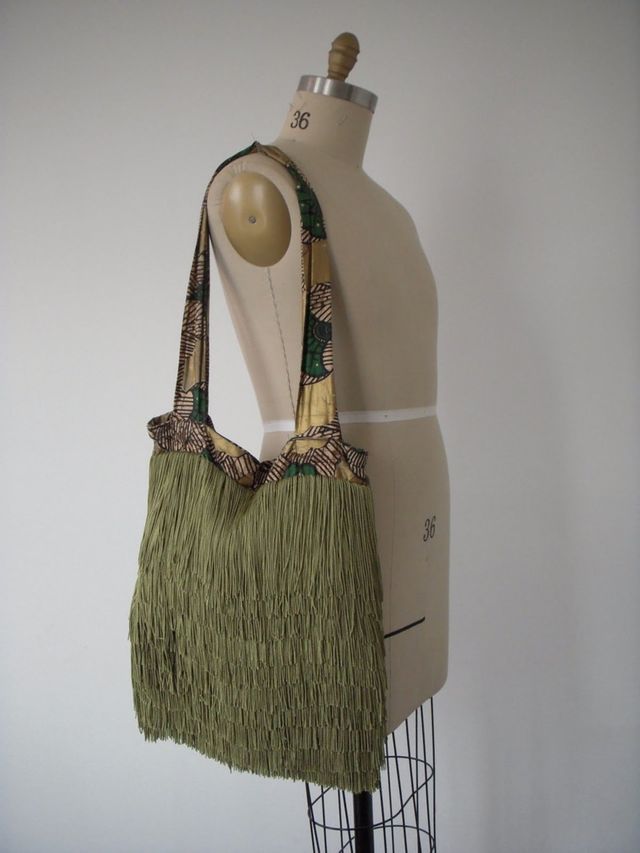 Get the latest including tips, techniques and special offers straight to your inbox.